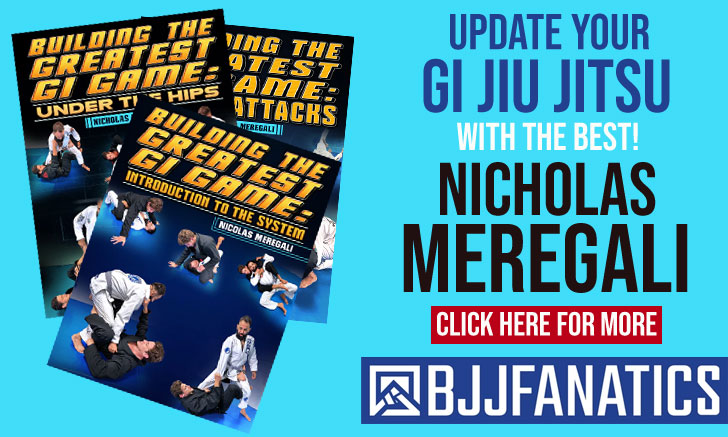 Igor Paiva is a Brazilian jiu jitsu black belt under Bruno Mendes (Tank) and a representative of the Soul Fighters academy in this sport/martial art's international circuit. One of the most avid competitors of his generation, Paiva climbed the ranks of BJJ while conquering titles in important tournaments such as the IBJJF World Championship and CBJJ Brazilian National Championship both with gi and in no-gi.
Igor Paiva Jiu Jitsu
Full Name: Igor Matosinho de Paiva
Nickname: N/A
Lineage: M. Maeda > C. Gracie > Helio Gracie > Francisco Mansor >Álvaro Mansor > Bruno Mendes > Igor Paiva
Main Achievements:
IBJJF Austin Open Champion (2017*)
IBJJF Austin Open 2nd Place (2017)
IBJJF Austin No-Gi Open 2nd Place (2017)
IBJJF Seattle Open 2nd Place (2017)
IBJJF Dallas Fall Open 2nd Place (2017)
IBJJF San Jose Open 3rd Place (2017)
IBJJF Chicago Summer Open 3rd Place (2017)
Main Achievements (Coloured Belts):
IBJJF World Champion (2012 blue)
CBJJ Brasileiro Champion (2015 purple)
CBJJ Brasileiro No-Gi Champion (2016 brown)
Favorite Position/Technique: Lasso Guard
Weight Division: Peso Médio (82,30 kg /181.5 lbs)
Team/Association: Soul Fighters
Igor Paiva Biography
Igor Paiva was born on July 4, 1990 in Rio de Janeiro – Brazil.
Growing up in the Grajaú area Paiva started practicing sports, as do most Brazilian children, through football (soccer) a sport he practiced at a competitive level from 7 years. Although extremely invested in sports during his formative years, ranging from football to swimming and tracking, Paiva was forced to abandon his extracurricular activities and focus on his studies at the age of 14.
When Igor was 17 he and his brother Vinicius were invited by a good friend to try a jiu jitsu class at a gym led by the Mendes brothers – Bruno (Tank) and Augusto (Tanquinho). Paiva quickly became one of the academy's top students, conquering several important trophies while earning the confidence of his coaches to become an assistant instructor there as a purple belt.
His series of positive results competing in the lower belt divisions of this sport's international circuit earned Igor Paiva his black belt on June 14, 2017 by his coach Bruno Mendes.
Igor Paiva Grappling Record
28 WINS
BY POINTS


BY ADVANTAGES




BY SUBMISSION




BY DECISION




BY PENALTIES




BY DQ



5 SUBMISSIONS WINS
#86e620
Choke from back
40
2
15 LOSSES
BY POINTS


BY ADVANTAGES




BY SUBMISSION




BY DECISION




BY PENALTIES




BY DQ



5 SUBMISSIONS LOSSES
#214eb8
Inverted armbar
20
1
#86e620
Flying triangle
20
1
#5AD3D1
Choke from back
20
1
#d1212a
North south choke
20
1
#fad11b
Bread slicer
20
1
Igor Paiva Fight History
ID
Opponent
W/L
Method
Competition
Weight
Stage
Year
13355

Lucas Barbosa

Lucas Barbosa
L
Inverted armbar
American Nats
88KG
4F
2017
13485

John Combs

John Combs
L
Flying triangle
Austin Open
82KG
F
2017
13494

Inacio Neto

Inacio Neto
L
Points
Austin NG Open
83KG
F
2017
13590

Michael Liera

Michael Liera
L
Pts: 2x0
Seattle Open
82KG
F
2017
13626

Dante Leon

Dante Leon
L
Choke from back
Chicago SMO
82KG
SF
2017
14068

Lucas Barbosa

Lucas Barbosa
L
North south choke
Dallas FO
88KG
F
2017
14220

Inacio Neto

Inacio Neto
D
---
Fury Fighting
ABS
SPF
2017
14411

Victor Silverio

Victor Silverio
L
Points
BJJ NY Pro
82KG
4F
2017
15056

Matheus Diniz

Matheus Diniz
L
Bread slicer
Atlanta W. Open
88KG
SF
2018
15150

Diego Ramalho

Diego Ramalho
L
Adv
Houston Open
82KG
SF
2018
15408

Gabriel Arges

Gabriel Arges
L
Pts: 8x0, Adv
Pan American
82KG
8F
2018
16528

Yago Souza

Yago Souza
L
Pts: 5x0
World Champ.
82KG
R2
2018
19620

Jaime Canuto

Jaime Canuto
L
Pts: 2x0
Pan American
82KG
8F
2019
20639

Michael Liera

Michael Liera
L
Pts: 2x0
World Champ.
82KG
R1
2019
21546

Thiago Lemos

L
Points
Dallas SMO
82KG
F
2019
21553

Matheus Luna

Matheus Luna
L
Pts: 3x0
Dallas SMO
ABS
SF
2019
13482

William Abreu

W
Points
Austin Open
82KG
4F
2017
13483

Douglas Kallin

W
Toe hold
Austin Open
82KG
SF
2017
13492

Eliot Kelly

Eliot Kelly
W
Pts: 4x2
Austin Open
ABS
SF
2017
13493

Wellington Peroto

W
Points
Austin NG Open
83KG
SF
2017
13589

Joshua Guzman

W
Points
Seattle Open
82KG
SF
2017
14066

Rennick Kama

W
Choke from back
Dallas FO
88KG
SF
2017
14408

Brian Beaury

Brian Beaury
W
Toe hold
BJJ NY Pro
82KG
R1
2017
15055

Hugo Alcala

W
Points
Atlanta W. Open
88KG
4F
2018
15148

Erick Newton

W
N/A
Houston Open
82KG
4F
2018
15290

Ygor Machado

W
N/A
San Francisco Open
82KG
4F
2018
15407

Athos Miranda

W
Pts: 2x2, Adv
Pan American
82KG
R1
2018
16521

D. Colino

W
Pts: 2x0
World Champ.
82KG
R1
2018
16944

Edson Cortez

W
Points
Austin Open
82KG
SF
2018
16945

William Durkee

W
Choke from back
Austin Open
82KG
F
2018
17665

Will Durkee

W
Referee Decision
F2W 87 Pro
80KG
SPF
2018
18472

Rhalan Gracie

W
Points
San Antonio Open
88KG
SF
2018
18473

Jose Portillo

W
Toe hold
San Antonio Open
88KG
F
2018
19394

Lucas Valente

Lucas Valente
W
Pts: 2x0
Houston Open
82KG
F
2019
19606

Darragh OConaill

Darragh OConaill
W
Referee Decision
Pan American
82KG
R1
2019
20428

John Marks

W
Adv
American Cup
83KG
F
2019
20815

Wellington Luis

Wellington Luis
W
Points
Rio Open
82KG
4F
2019
20816

Ygor Dantas

W
Points
Rio Open
82KG
SF
2019
20818

Alexandre Cavaliere

Alexandre Cavaliere
W
Adv
Rio Open
82KG
F
2019
21545

Joe Tonche

W
Points
Dallas SMO
82KG
SF
2019
21552

Vinicius Garcia

Vinicius Garcia
W
Points
Dallas SMO
ABS
4F
2019
21956

Jonathon Hunter

W
Referee Decision
F2W 127
88KG
SPF
2019
23194

Andre Gomes

W
Referee Decision
Kasai Pro 7
84KG
SPF
2020
23729

Jeff Hammond

W
Referee Decision
F2W 140
84KG
SPF
2020