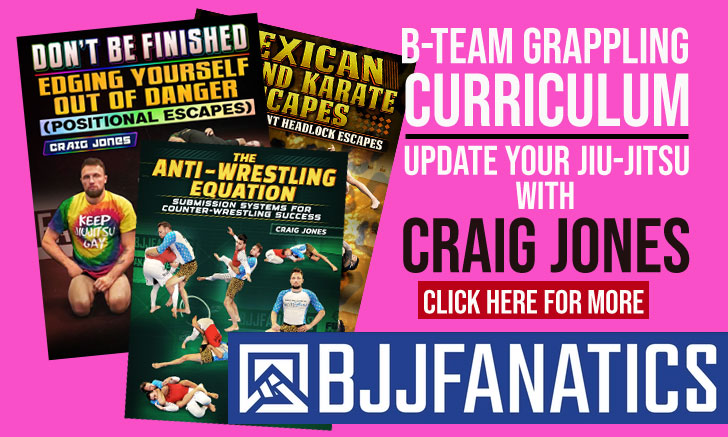 In no-gi grappling the Abu Dhabi Combat Club (ADCC) is the the most coveted of titles, a medal not accessible to most. No-Gi Brazilian jiu jitsu / Submission Wrestling is a highly competitive sport where sometimes the slightest of detail can change the outcome of a match, making the top of this sport's pyramid a hard peak climb to, and an even tougher spot to maintain.
Every couple of years a new influx of high end athletes emerge from obscurity to try their shot at the holy grail of grappling, most of them fail but then there are the others. The special ones, the ones who make history by dethroning the establishment like newly promoted black belt Marcelo Garcia in 2003, or Rafa Mendes in 2009 – both virtually unknown by the mainstream fans until those life changing tournaments.
On this article we go through a few ADCC competitors who we believe have the potential to match anyone's game on any given day but are not yet recognized as such. They will be fighting for their place in ADCC's virtual Hall of Fame and promise to turn a few heads their way on September 23-24.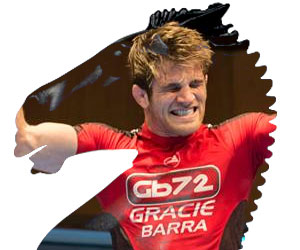 AJ AGAZARM
66 Kilograms
Gracie Barra
2017 has not been an easy year for Agazarm, the American battled in over 30 matches so far though the goals he likely set for himself did not materialise. For that reason many have counted the Florida Boy out of the race, we however, see this as a perfect opportunity for AJ to rise to the challenge.
The ADCC is the perfect environment for the set of skills brought forward by the American. Good takedowns, excellent distance management, a scrambler by nature and almost impossible to submit. Agazarm proved as much at the West Coast trials this year, where he was only stopped by a heavier and highly competent opponent in the final. In Finland the Gracie Barra representative will be one of the bigger men in the division and should prove to be a real challenger to the podium.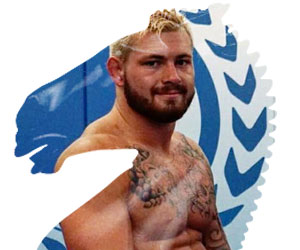 GORDON RYAN
88 Kilograms
Renzo Gracie / Danaher Death Squad
We dwelled with the idea of considering Ryan a 'Dark Horse'. Gordon is a stud with several wins over big names of this sport – however he has competed mostly in his own realm, the sub-only (often with no time limit) jiu jitsu rules-set. This will be Ryan's very first test in a more well rounded playground, and the anticipation surrounding his ADCC debut is huge.
The length advantage Gordon Ryan has enjoyed throughout his first year as a black belt has been substantial. However, over the past few months 'King Ryan' has gone from a light/middleweight competitor to a full size heavyweight (or super-heavyweight) athlete and rumors have surfaced that he asked to change his challenge to the ADCC's 99kg division to avoid a strenuous weight cut.
Going up in weight will undermine Ryan's size advantage, but Ryan is expected to overcome this issue with ease. His lack of experience playing for points and his unknown wrestling game will be arguably the two bigger disadvantages he will face coming into this tournament, but expect Ryan to challenge for the podium regardless.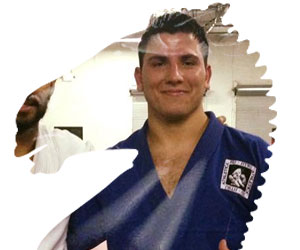 PAUL ARDILA
99 Kilograms
American Top Team
One of the sleepers in the 99,00 kg division is the Colombian/American, lawyer by day-kick ass grappler by night Paul Ardila-Ibarra. The former freestyle wrestler conquered the US West Coast trials without conceding one single point, beating one IBJJF No-Gi world champion and two other big names in this sport.
Ardila is very athletic for a man of his size and is a very smart competitor with tons of heart. Expect Ardila to cause a few upsets in this weight class.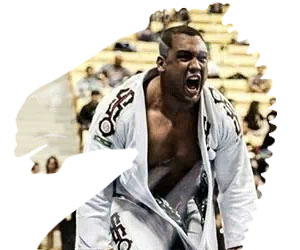 VICTOR HONÓRIO
+99 kilograms
GF Team
Unknown to many outside Brazil's competitive circle is GF Team powerhouse Victor Honório. The Rio de Janeiro native has not competed a whole lot outside his native country and hardly ever without the gi (something that his hardly a focus around that neck of the woods), be that as it may, Honório packs a lot of power and athleticism in his short yet stocky frame.
Although well over 100 kilograms, Victor packs a mean double leg takedown and an almost acrobatic style of passing, highly unusual in the heavier weight classes. He also has a background in wrestling and (aside from a suspect gas tank) he has all the tools to make it work at the ADCC this year.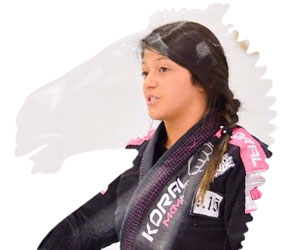 BIANCA BASÍLIO
60 kilograms
Almeida JJ / Atos
21 year old Bianca Basílio embodies everything that keeps fans on the edge of their seats. Always moving forward, Bianca has very good judo, excellent passing, a solid guard and she enjoys a good scrap.
Lesser known to no-gi fans and those outside Brazil, Basílio's stock comes riding high having won a few IBJJF International Opens (with gi) over the past few months. She is one of the lesser experienced athletes on the roster but will pose a serious threat to the bigger names (Nicolini, Dern, Mesquita, Nogueira) with the right game plan.