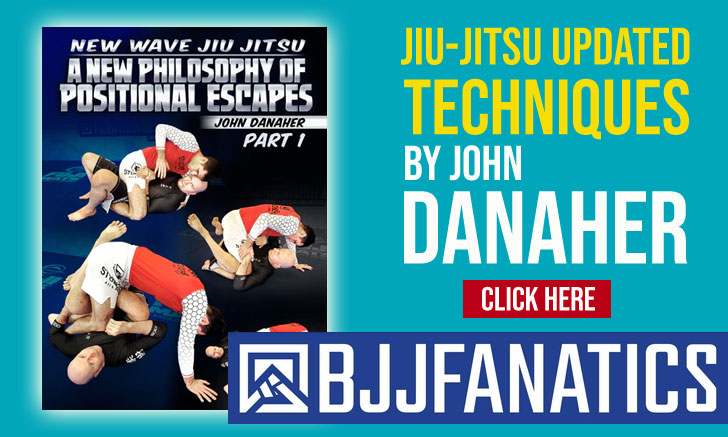 The 7th edition of the Metamoris submission only jiu jitsu event took place on the 18th of July, 2016. The event's main card featured a highly anticipated match between Ralek Gracie and Garry Tonon. The banta between the two athletes had fans eager to watch the two Americans battle, particularly after Tonon mentioned tattooing "g-in-a-gi" (Ralek's infamous rap song) on his buttucks if he was to lose to the Gracie.
The rest of the card featured a mix of high level jiu jitsu athletes of old and new schools as well as judo Olympian Satoshi Ishii vs former UFC lightheavyweight contender, and wrestler Vladimir Matyushenko.
Below is a description of each match that went through at Metamoris 7:
METAMORIS 7 RESULTS
Stephen Martinez vs Morgan Neidlinger (draw)
Martinez of Checkmat faced arguably Kron Gracie's top student, Morgan Neidlinger, in one of the most entertaining matches of the evening. Known for his kimura-trap system, Neidlinger had some good attempts, particularly with a transition to the armbar halfway through the match, but couldn't put the larger Stephen away. Martinez imposed a heavy top game in a well fought draw.
Fábio Leopoldo vs Eduardo Telles (draw)
A good match between two legends of our sport. Leopoldo had some interesting attacks to Telles' turtle guard, including a super tight guillotine that had Telles in trouble. Another good match that nonetheless ended in a draw.
Satoshi Ishii vs Vladimir Matyushenko (draw)
The only boring match of the night, the action was spent with Ishii on Vladimir's turtle position with no submissions attempted.
Richie Martinez vs Kevin Casey (draw)
Good match between the Boogeyman and Casey. Richie played from the bottom attacking a few interesting omoplatas from rubber-guard. Kevin attempted a few neck cranks (can opener) of his own, and did pass Martinez' guard at one point, though the 10th Planet athlete was more dangerous with his attacks throughout the bout.
Bruno Malfacine vs Jeff Glover (draw)
Always interesting to watch these two competing against each other. Malfacine was very close to finishing Glover on a couple of solid armbar attempts, Jeff escaped and put on a few offensive moves of his own. Entertaining and unorthodox match.
Garry Tonon vs Ralek Gracie (kneebar)
Very good bout between Tonon and Ralek. The Gracie surprised many viewers by escaping numerous submission attempts with some slick and clean-cut jiu jitsu, putting on good takedowns and imposing a bit of his game by passing Garry's guard. Tonon was the oppressor for most of the match, catching Ralek in a clever toe-hold to kneebar combination in the later half of the stint.