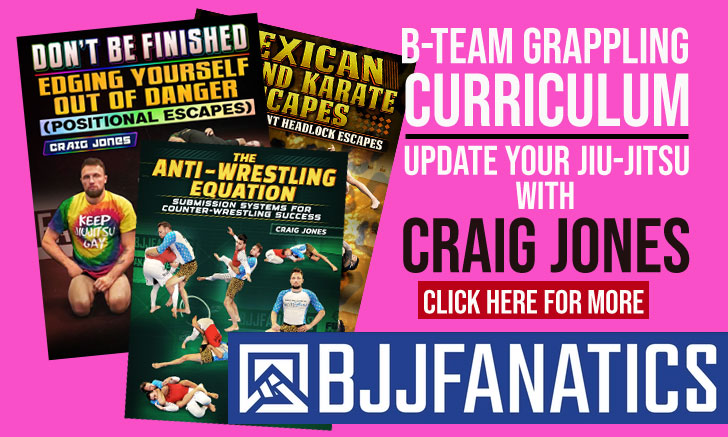 Richie Martinez, also known as "Boogeyman" is a jiu jitsu black belt under Eddie Bravo and one of the top 10th Planet Jiu Jitsu Academy representatives in grappling's current competitive no-gi scene. An EBI and Onnit Invitational tournament runner-up, Richie is also the brother of another accomplished jiu jitsu competitor, Geo Martinez, the two being known as the "Freak Brothers" among the sport's fans.
Richie Martinez Jiu Jitsu
Full Name: Richard Martinez
Nickname: "Boogeyman" is a name Martinez used throughout his breakdancing career, which he carried to his fighting vocation.
Lineage: Mitsuyo Maeda > Carlos Gracie (Senior) > Hélio Gracie > Carlos Gracie Júnior > Jean Jaques Machado > Eddie Bravo > Richie Martinez
Main Achievements:
1st Place NAGA Phoenix, AZ (2014)
1st Place NAGA Las Vegas, NV (2014)
2nd Place IBJJF World No-Gi Championship (2016 Master 1)
2nd Place EBI I Invitational (2014)
2nd Place Onnit Invitational (2015)
Favorite Position/Technique: Japanese Necktie, Omoplata
Weight Division: 77kg/170lbs
Team/Association: 10th Planet
Richie Martinez Biography
Richie Martinez was born on the July 28, 1984 in Oceanside – California, United States of America.
Raised by a single mother, a former Mexican actress and Miss Los Angeles, Richie and his younger brother Geo Martinez soon gave way to their creative side by participating in B-boying tournaments throughout California's breakdancing scene, becoming well known in the circuit.
Grappling caught Richie's attention back in 2011. After watching his brother Geo (who was 3 months into his training) tap every opponent at the Gracie Nationals tournament in the blue belt division, Richie decided to join his sibling at the 10th Planet Vista academy. The classes being taught by Sean Bollinger.
During his first year of training jiu jitsu, Martinez lived in Los Angeles, too far from the academy to pay regular visits. Instead he would travel to the Bollinger's gym once per week and spend the rest of his free time drilling the positions learnt in class with his girlfriend at home, an unusual method that paid dividends by taking Martinez to a blue belt standard.
Midway into his blue belt career, Richie started training directly under the guidance of 10th Planet head coach Eddie Bravo, at the team's headquarters. Bravo developed Richie's game tremendously for grappling and mixed martial arts (MMA) a sport in which Martinez debuted in 2013, competing for the Xplode Fight Series.
The two brothers (Richie and Geo) became known in the grappling circuit as the "Freak Brothers" due to their B-boying association. Their recognition in the jiu jitsu world would lead them to open their own 10th Planet Freaks gyms, Richie in San Diego and Geo in Oceanside – California. It was at the grand opening of the San Diego academy, on January 3, 2015, that Richie would be awarded his black belt by instructor Eddie Bravo.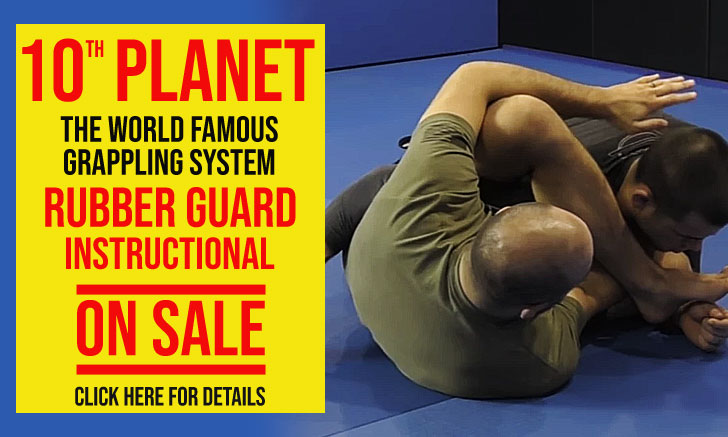 Richie Martinez Grappling Record
31 WINS
BY POINTS


BY ADVANTAGES




BY SUBMISSION




BY DECISION




BY PENALTIES




BY EBI/OT



23 SUBMISSIONS WINS
#214eb8
Japanese necktie
22
5
#03861f
Shoulder lock
4
1
#039a1f
Violin armlock
4
1
22 LOSSES
BY POINTS


BY ADVANTAGES




BY SUBMISSION




BY DECISION




BY PENALTIES




BY EBI/OT



18 SUBMISSIONS LOSSES
#214eb8
Inside heel hook
17
3
#fad11b
Outside heel hook
11
2
#224aba
North south choke
6
1
#ff9124
Violin armlock
6
1
#22c9a5
Terra footlock
6
1
Richie Martinez Fight History
ID
Opponent
W/L
Method
Competition
Weight
Stage
Year
6185

Garry Tonon

Garry Tonon
L
Inside heel hook
EBI
77KG
F
2014
7209

AJ Agazarm

AJ Agazarm
L
Toe hold
ADCC US Trials
77KG
8F
2015
7366

Darragh OConaill

Darragh OConaill
L
North south choke
EBI 3
77KG
4F
2015
8781

Jose Portillo

L
Heel hook
Onnit Invit.
ABS
F
2015
8786

Karen darabedyan

L
Heel hook
Kakuto Challenge
ABS
F
2015
9679

Matheus Diniz

Matheus Diniz
L
Violin armlock
EBI 6
ABS
4F
2016
10689

John Combs

John Combs
L
Armbar
Guatemala Open
82KG
SPF
2016
10978

Alan Finfou

Alan Finfou
L
Pts: 10x0
NoGi Worlds
83KG
F
2016
11486

Matthew Tesla

L
Outside heel hook
Sapateiro 6
ABS
SF
2017
12009

Sergio Ardila

Sergio Ardila
L
Botinha
EBI 11
77KG
R1
2017
13439

Marcelo Mafra

Marcelo Mafra
L
Referee Decision
FIVE Super League
ABS
SPF
2017
15876

Matheus Diniz

Matheus Diniz
L
Pts: 7x0
Kasai Pro 2
84KG
RR
2018
15881

Craig Jones

Craig Jones
L
Inside heel hook
Kasai Pro 2
84KG
3RD
2018
16925

H. Rida

L
Armbar
Quintet II
ABS
N/A
2018
17625

DJ Jackson

DJ Jackson
L
Kimura
Subversiv
ABS
F
2018
17741

Craig Jones

Craig Jones
L
Terra footlock
Quintet 3
ABS
SF
2018
21960

Rafael Lovato

Rafael Lovato
L
Kimura
World Festival
ABS
SPF
2019
23171

Enrico Cocco

Enrico Cocco
L
Inside heel hook
JitzKing
84KG
SPF
2020
23725

Austin Vanderford

L
EBI/OT
SUG 13
ABS
SPF
2020
25491

Mason Fowler

Mason Fowler
L
Armbar
SUG 21
ABS
SPF
2021
33264

Isaque Bahiense

Isaque Bahiense
D
---
Polaris 20
ABS
RR
2022
36942

Oliver Taza

Oliver Taza
L
Outside heel hook
UFC Invitational
ABS
4F
2022
42529

Craig Jones

Craig Jones
L
Toe hold
Quintet 4
ABS
NA
2023
6167

Damien Nitkin

W
Carney lock
NAGA Las Vegas
85KG
4F
2014
6168

Gary Cruz

W
Japanese necktie
NAGA Las Vegas
85KG
SF
2014
6178

John Morgan

W
Omoplata
EBI
77KG
R1
2014
6181

Matt Kaiser

W
Kimura
EBI
77KG
4F
2014
6183

Jake Swimney

W
Omoplata/RNC
EBI
77KG
SF
2014
6186

Joe Murphy

W
Japanese necktie
NAGA Phoenix
85KG
SF
2014
6187

Jose Cardinas

W
Japanese necktie
NAGA Phoenix
85KG
F
2014
6188

Dan Schon

D
---
Elite Submission
85KG
SPF
2014
7203

Unknown

W
RNC
ADCC US Trials
77KG
R1
2015
7360

Julio Cordova

W
Kneebar
EBI 3
77KG
R1
2015
8776

Derrick Garza

W
Heel hook
Onnit Invit.
ABS
4F
2015
8779

Jose Lianas

W
EBI/OT
Onnit Invit.
ABS
SF
2015
8784

Blake Carroll

W
Heel hook
Kakuto Challenge
ABS
4F
2015
8785

Tex Johnson

Tex Johnson
W
Heel hook
Kakuto Challenge
ABS
SF
2015
9673

Jimmy Friedrich

W
EBI/OT
EBI 6
ABS
R1
2016
9865

Ryan Robinson

W
Heel hook
FTW Pro 5
ABS
SPF
2016
10307

Kevin Casey

D
---
Metamoris 7
ABS
SPF
2016
10974

Leonardo Oliveira

W
Omoplata
NoGi Worlds
83KG
4F
2016
10976

Euclides Barboza

W
Japanese necktie
NoGi Worlds
83KG
SF
2016
11478

Chase Davis

W
EBI/OT
Sapateiro 6
ABS
R1
2017
11483

Kevin Gallagher

W
EBI/OT
Sapateiro 6
ABS
4F
2017
13270

Daniel Hampton

W
Armbar
F2W 37
ABS
SPF
2017
15878

Pierre Leclerc

D
---
Kasai Pro 2
84KG
RR
2018
15880

Felipe Mota

Felipe Mota
W
Armlock
Kasai Pro 2
84KG
RR
2018
16918

Joao Assis

Joao Assis
D
---
Quintet II
ABS
N/A
2018
16924

Kazushi Sakuraba

W
Darce choke
Quintet II
ABS
N/A
2018
17621

Samir Abdolakder

W
Heel hook
Subversiv
ABS
SF
2018
17740

Marcin Held

W
Shoulder lock
Quintet 3
ABS
SF
2018
20547

M. Perhavec

W
RNC
Polaris 10
85KG
SPF
2019
20971

Gleison Tibau

W
DQ
KASAI SS Florida
88KG
SPF
2019
23515

Jake Shields

Jake Shields
W
EBI/OT
SUG
ABS
SPF
2020
23834

Kevin Casey

W
EBI/OT
SUG 16
ABS
SPF
2020
23914

Ben Egli

W
EBI/OT
SUG 17
ABS
SPF
2020
24999

CB Dolloway

W
Violin armlock
SUG 20
ABS
SPF
2020
26291

Don Stoner

W
Japanese necktie
SUG 23
ABS
SPF
2021
27170

Ben Dyson

D
---
Polaris Squads
ABS
RR
2021
27182

Dan Strauss

D
---
Polaris Squads
ABS
RR
2021
27191

Ben Dyson

D
---
Polaris Squads
ABS
RR
2021
33274

Kywan Gracie

D
---
Polaris 20
ABS
RR
2022
42519

Rida Haisam

Rida Haisam
D
---
Quintet 4
ABS
NA
2023