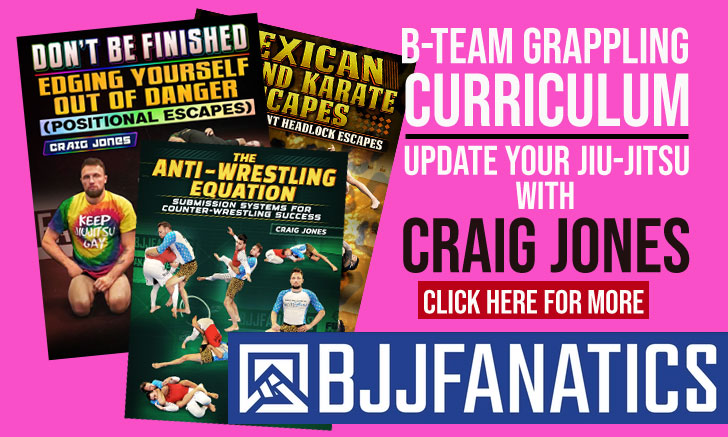 Vinicius Canevari, commonly known as Vinicius "Magoo", is a Brazilian jiu jitsu black belt under Eduardo "Brigadeiro" and one of the pioneers of this martial art in the state of Paraná. A Brazilian National and South American champion, Magoo started his work in Londrina – PR during the mid 1990's, developing one of the strongest teams in the south of Brazil: Magoo Jiu Jitsu.
Vinicius Canevari
Full Name: Vinicius Cesare Modernel Canevari
Nickname: "Magoo", a nickname Vinicius has carried since his early teens. The name occurred due to Canevari's inattentive ways at school, which paralleled those of the famous cartoon character Mr Magoo.
Lineage: Mitsuyo Maeda > Carlos Gracie > Carlson Gracie > Ricardo De La Riva > Eduardo Venâncio > Vinicius Canevari
Main Achievements:
Brazilian National Champion (2015/2016 Master 3)
South American Champion (2008/2009 Master, 2010/2011/2012/2013/2014/2015 Senior 1)
South Brazilian Champion (2009 Master, 2015 Senior 1 weight + absolute)
Curitiba International Open Champion (2015/2016 Master 3)
European Open Championship Runner-up (2016 Master 3)
European Open Championship 3rd Place (2010 Master)
Favorite Position/Technique: n/a
Weight Division: Peso Leve (76kg/168lbs)
Team/Association: Magoo Jiu Jitsu
Vinicius "Magoo" Canevari Biography
Vinicius "Magoo" Canevari was born on March 28,1974 in Rio de Janeiro – Brazil.
Canevari started his jiu jitsu career in 1989 with coach Cláudio França at the historical Clube Barra de Jiu Jitsu, where two other important instructors taught, namely Joe Moreira and Marcos Vinicius de Lucia (all of which went on to lead important grappling schools in the United States at a later stage). As a purple belt, seeing his instructor move away from Rio de Janeiro, Magoo joined the Brigadeiro academy led by Eduardo Venâncio.
In 1996 Vinicius moved to Londrina, in the Brazilian state of Paraná, to work as an airline pilot for a local company. At the time jiu jitsu was not truly embedded in the lifestyle of Paraná, as a result Magoo opened his own academy in an attempt to keep his techniques sharp, and to spread this combat style outside of Rio de Janeiro's borders.
While working in Paraná and building his team, Magoo frequently visited his hometown to visit family and train, earning his brown belt and later his black belt (1999) from the hands of Master Brigadeiro.
Vinicius' team quickly became one of the strongest academies in the South of Brazil. While leading Magoo Jiu Jitsu, Canevari also tested the waters in mixed martial arts, winning a match by submission at Shooto Brazil in 2005.
Over the many years spent developing his academy, Magoo Jiu Jitsu, Vinicius has graded over 30 black belts of his own.
Vinicius Magoo

Vinicius Magoo