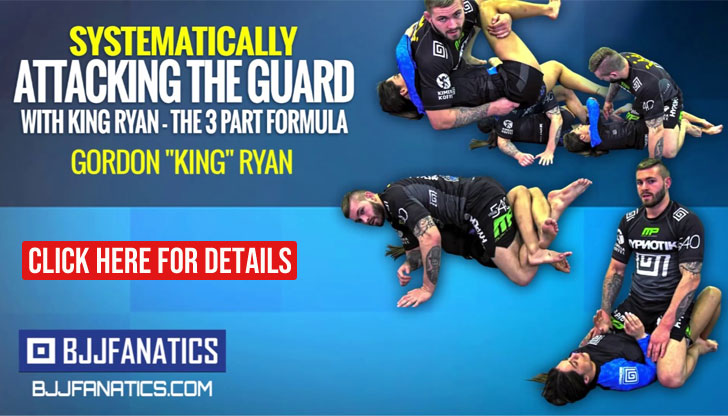 MARCH 11, 2023, ENGLAND, UNITED KINGDOM, an important day in the Polaris Invitational history as the promotion held its first female Grand Prix tournament, an event that featured the current 2 ADCC gold medalists (as well as the 2 silver medalists), the current double gold IBJJF  World No-Gi Champions in both the adult black bet & the brown belt divisions as well as other important members of jiu-jitsu's community.
The tournament – and the whole show for that matter – was an outright success, with every single match being packed with action and interesting exchanges well-worth revisiting in the future at UFC Fight Pass.
Coming in to the tournament, we had (see here) +60 kg ADCC champ Amy Campo and IBJJF double gold World and Pan American medalist Elisabeth Clay as the clear-cut favorites to the Polaris belt and indeed they did not disappoint. Dominant performance followed by dominant performance, the two grapplers headed towards the final. This was their 5th clash since reaching the black belt division and despite Campo being ahead in the head-to-head run (3×1), Clay has shown in 2022 that she still evolving all the time and this was the sharpest version of herself.
The final match between Team Zenith's Campo and Team Ares' Clay was an even but very exciting clash. Neither stopped pressing the pedal and, despite the slim result of 1×0 (sweep), this was in no way a boring fight. Elisabeth did seem to be always slightly ahead in the exchanges, looking for sweeps and tight leg attacks despite Campo continuous push for passing, and submissions of her own. In the end, a well-timed sweep by Elisabeth off a leg attack by Campo sealed the deal for the American. A spectacular performance by both athletes.
POLARIS 23 GRAND PRIX MATCH RESULTS:
Quarter Finals:
– Ffion Davies def. Giovanna Jara via 4×1
– Elisabeth Clay def. Joanna Dineva via Triangle armlock
– Amy Campo def. Julia Maele via RNC
– Brianna Ste-Marie def. Maggie Grindatti via Armbar
Semi Finals:
– Elisabeth Clay def. Ffion Davies via Toe hold
– Amy Campo def. Brianna Ste-Marie via RNC
Final:
– Elisabeth Clay def. Amy Campo via 1×0
SUPER FIGHT
ADCC EU Trials champion Livesey and former UFC middleweight champion had one of the best matches of the evening. An all-out wrestling war where the two put the pedal to the metal with several takedowns accomplished throughout the duration of the clash. A pleasure to watch.
The match was decided near the end when Owen managed to take Wideman down and pass his guard. The most important sequence of the clash. Very impressive performance by both gentlemen.
– Owen Livesey def. Chris Wideman via decision