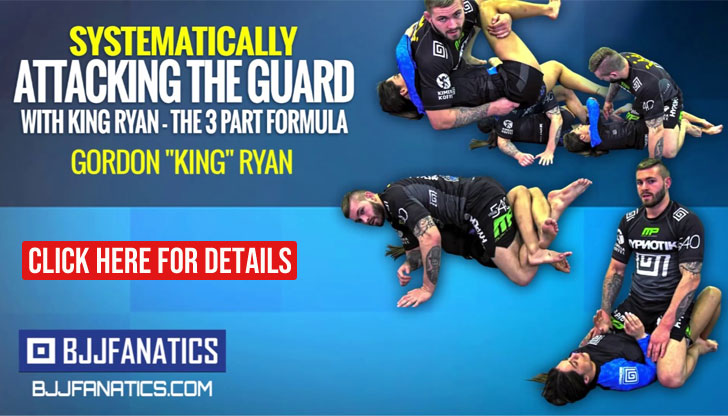 DECEMBER 9, 2018, Ice Arena Wales – Cardiff just witnessed the 8th edition of the Polaris Jiu Jitsu Invitational, a promotion widely regarded as Europe's finest. After the last few events taking place in London and Poole, Polaris made its return to Cardiff, where it started.
The event called upon the top Walsh grapplers to meet at the prelims show, and, hopefully, continue the event's tradition of exciting opening round matches. Although we didn't see the prelims hold on to the incredible standard set by Polaris 7 – which was understandably high, it did provide entertaining moments, particularly from Tom Halpin, one of the athletes on the early matches, who is becoming one of Polaris' "Trump Cards" in these prelims bouts. Another very solid performance by the young Irishman.
With the Main Card (full match descriptions below), the night's big winners were Craig Jones, Mansher Khera, and Nicky Ryan, who came out with Polaris Jiu-Jitsu Invitational belts in their respective categories, all with very solid performances.
Preliminary Card
– NOGI Catchweight (88 kg)
Matty Holmes def. Kieran Davern via split decision
– NOGI Catchweight (86 kg)
Frederic Vosgrone def.Lew Long by decision
– NOGI Welterweight (77.1 kg)
Paul Redmond def. Craig Ewers by decision
– NOGI Catchweight (110 kg)
Ed Ingamells def. Jamie Hughes by outside heel hook
– NOGI Catchweight (75 kg)
Bryn Jenkins def. Harry McKnight by RNC/cross face
– NOGI Catchweight (68 kg)
Tom Halpin def. Brett Johns by inside heel hook
Main Card
– GI Catchweight (80 kg)
Santeri Lilius def. Pedro Bessa by decision
Unfortunately, the only gi match of the night did not showcase the best the gi has to offer. Much of this came down to the match-making, and Lilius' own preferred game – 50/50 guard. Although the younger Santeri controlled most of dynamics of the bout, the insistence in opting to push for the fifty slowed down what was being (until that point) an enjoyable match.
Lilius did attack a very tight kneebar, and a couple of straight ankle locks from that position, but it wasn't enough to get us, or referee Oliver Geddes excited, Geddes who was forced to give an inactivity warning and stand the athletes back up… Only for them to land back in the same position after a scramble. Not a terrible match, but not the best either.
– NOGI Featherweight (65.8 kg)
Nicky Ryan def. Masakazu Imanari by RNC
As we referenced on our preview piece, we expected Ryan to come out on top, being a more complete/diverse grappler, and with lesser holes in his game. Veteran Imanari, however, proved to be a tougher opponent than what we had envisioned, showing great guard retention throughout the match, while continuously attacking Nicky's legs.
Ryan remained composed, defending the legs while attacking heel hooks of his own and implementing a forward moving game-plan of leg drags and crab-rides from the leg entanglements, always looking to take the back. Once he succeeded, it seemed to be a matter of time until Ryan got what he wanted. A good segment of a fun division for the future, this was a great, exciting match.
– NOGI Absolute (- kg)
Daniel Strauss def. Satoshi Ishii by decision
The big boys match started out very well, with a nice scramble from Strauss, which ended with the Brit on Ishii's back. Unable to find the former Olympian's neck, after a few minutes Dan jumped on the arm, finding himself on the bottom.
From the failed armlock attempt onwards, the tempo of the match severely diminished, with neither athlete being able to break through the opposite man's defense. Decision victory for Strauss, likely due to his attacks in the early minutes of the bout.
– NOGI Welterweight (77.1 kg)
Mansher Khera def. Lachlan Giles by decision
Interesting match between these two athletes. Coming into this bout, we believed that if it ended by submission, victory would likely fall onto the Australian, Giles, though if it were to go to the judges, the very solid position game of Mansher would likely take the nod. We weren't far from the truth.
The first 10 minutes were spent inside Giles' Z + Butterfly Guards, with Mansher pressing the action with his famous Knee Slide Pass attempts after a beautiful takedown. A change of pace after the 10-minute mark where Khera decided to pull guard, using his X guard to sweep and come to the top in a more favorable position than what he had in the first two periods of the stand-off. Munch eventually passed the guard, trying a few chokes from side control before time ran. Decision victory for the New Yorker, who is now the 1st Polaris Invitational welter-weight champion.
– NOGI Welterweight (77.1 kg)
Vagner Rocha def. Benson Henderson by RNC
We knew from the start that this would be one of the best matches on the card, and it did not disappoint. Vagner's tip-top jiu-jitsu versus Benson's amazing heart and hard scrambles. In the end, even though Henderson tried his hardest, everything he threw at Rocha, was met with sharp technique. After a few solid Kimura Trap attempts and back attacks, Vagner was able to secure the rear-naked-choke, which seemed to put Ben momentarily to sleep.
During his post-match interview, Vagner made a request for Polaris to place him as the next welterweight division contender, a spot he has most likely earned after this performance.
– NOGI Light Heavyweight (93.0 kg)
Craig Jones def. Keenan Cornelius by split decision
A great match though it didn't go anything according to what we expected, as the two guard playing experts decided to stand and trade takedowns for the first 5 minutes of the match.
Jones' powerful snap-downs eventually persuaded Keenan to pull-guard, with Craig assuming the (unusual) role of passer. The good pressure and distance awareness from the Australian was met with equally savvy guard play by the Hawaiian, who worked a lot from DLR and RDLV to invert and look for leg entanglements.
On the final period (last 5 minutes of a 15-minute match), both athletes stood back up after a scramble, and once again the Australian proved to be the stronger, both physically and timing wise, on the feet, taking down Keenan – which might have earned him the match. Once on the ground, neither athlete could impose an offensive game, though Jones distance management, although tentative, probably showed to the judges he was more in control. In the end, the brilliant, and well-executed gameplan of Craig Jones gave him the win by split decision.