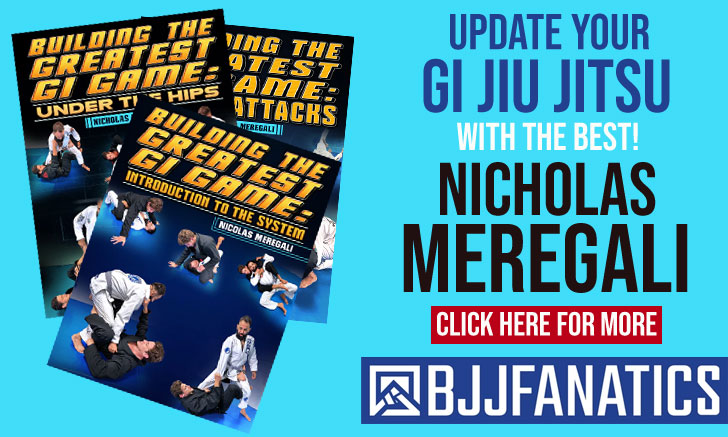 DECEMBER 10, 2018, saw the return of the famous submission-only promotion, the Eddie Bravo Invitational, which featured its 18th event and crowned the champion of a new division – The Female Strawweights.
Although the Onnit Academy in Austin, TX may have lacked in the glamour department, when comparing to The Orpheum Theatre in Los Angeles (used in most of EBI's previous tournaments), the quality laid out on the mats was very much in tune with that which EBI has accustomed its fan base. The highest ranked female athletes on the stage were Patricia Fontes (Checkmat) and Rikako Yuasa, two competitors with a wealth of experience at the highest stage of the sport, Yuasa being a 4 time IBJJF World Champion with the gi (her specialty), and Fontes a regular face, also on the IBJJF circuit, and a former black belt No-Gi World Champion.
To rival the two big names of BJJ referenced above, was 21-year old Mayssa Bastos, who earned her black belt on June this year, after conquering a silver medal at the IBJJF World Championship in the brown belt division. Since reaching the BB division, Bastos has been on a tear with sequential wins in the gi circuit, where she conquered the Asian Open, Tokyo and Rio de Janeiro Grand Slams, as well as an American Nationals title.
Also challenging for the EBI 18 strawweight title were 3 of 10th Planet's finest female athletes as well as EBI/sub only veterans Gabby Romero, Fiona Watson, Danielle Kelly as well as Australian purple belt Chisaki Akiyama and a very special teenager: 17YO Jessa Khan of AOJ/Atos, who looked like a real prospect for BJJ's future.
In the end, it was Mayssa Bastos who came out on top with dominant performances, even though she did not always obtain the profitable submission. Bastos imposed her strong guard on all matches, using it to secure triangles and back attacks which granted her the victory in the end. Full match results below.
Round 1.
– Pati Fontes def. Chisaki Akiyama by RNC
– Jessa Khan def. Analilya Calzada by armbar
– Gabby Romero def. Megan Parducho in OT
– Chelsi Aguayo def. Rita Gribben in OT
– Mayssa Bastos def. Fabiana Jorge in OT
– Fiona Watson def. Nina Navid in OT
– Danielle Kelly def. Lila Smadja-Cruz in OT
– Rikako Yuasa def. Sofia Amarante via choke
1/4 Finals.
– Pati Fontes def. Jessa Khan by toe hold
– Gabby Romero def. Chelsi Aguayo by armbar
– Mayssa Bastos def. Fiona Watson by OT
– Rikako Yuasa def. Danielle Kelly by OT
Semi-Finals.
– Mayssa Bastos def. Rikako Yuasa by RNC/cross face
– Pati Fontes def. Gabby Romero by kimura lock
Final.
– Mayssa Bastos def. Pati Fontes in OT
Special Match:
– Kayla Patterson def. Andressa Peçanha in OT