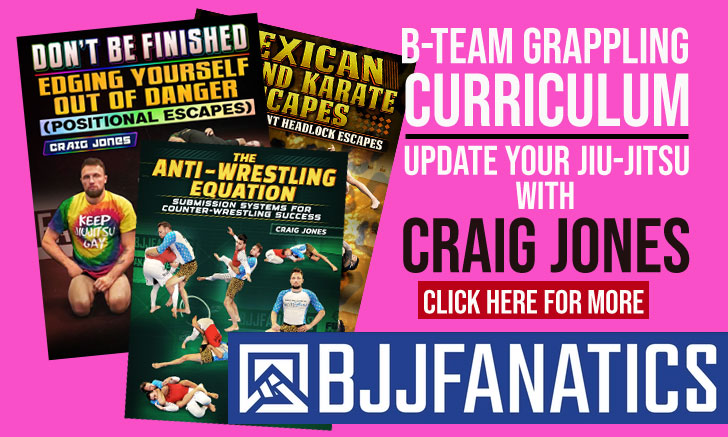 APRIL 16, 2023, Mubadalla Arena, Abu Dhabi, UAE, witnessed another edition of the UAEJJF's President's Cup, one of the most exciting and unique competitions on the international jiu-jitsu circuit. This event features Club x Club clashes with local teams, each with a limited number of athletes per weight class in their squad and a limited number of foreign athletes – traditionally reserved for the very finest competitors in the sport – with no belt restrictions.
On the foreign athlete front, we saw clubs bringing top talent like Diogo Reis & Luiz Paulo – two students of Melqui Galvao who competed for Baniyas Club. Al Wahda hired Dream Art's Meyram Maquine & Yatan Bueno as well as GF Team's Julia Alves, as did other clubs with many more well-known grapplers.
This was also a great opportunity to see the new talent emerging from the UAE, a country that is quickly becoming a force in this sport. One of the names worthy of mention was 20YO brown belt Omar Ali Alsuwaidi of Baniyas Jiu-Jitsu Club, who proved he can hang with the best on the planet, despite his young age and lower rank. Ali Alsuwaidi conquered the AJP Abu Dhabi World Pro last November as a purple belt and made the best of the opportunity presented to him this weekend, by beating one of the top rooster weights on the black belt circuit, Yuri Hendrex by 2×0, guiding the team to the final against Al Ain.
Another hot talent of the Baniyas Jiu-Jitsu Club, ready to make a big name for himself is purple belt Mahdi Al Awlaqi. Although not as victorious as Omar in the opening round, Mahdi took the formidable Meyram Maquine to the wire, losing a very tight match against an IBJJF World champion who, usually, dismantles opponents like a hot knife through butter. Not Mahdi, whose guard proved to be a very serious puzzle to crack, both defensively and offensively. Mahdi would come out victorious in his finals match with a beautiful choke from back control.
Much thanks to the aforementioned youth talent in the squad and with the help of Melqui Galvao's hired agents (Reis & Paulo), Baniyas dominated the event, including the final clash with a 6×1 victory over Al Ain.
MALE FINALS MATCHES
Al Ain Club x Baniyas Club
– (56KG) Theyab Alnuaimi x Omar ali Alsuwaidi. Winner: Alsuwaidi, 7×0
– (62KG) Khaled Mohammed x Diogo Reis. Winner: Reis, 4×2
– (69KG) Diego Sodre x Mohamed Alsuwaidi. Winner: Sodre, 3×1 adv & 2×2 pts
– (77KG) Sultan Mohammed Kazeem x Mahdi Khaled Al Awlaqi. Winner: Awlaqui, bow & arrow choke
– (85KG) Andre Almeida x Faraj Alawlaqi. Winner: Alawlaqi, 1×0 adv & 0x0 pts
– Abdulla Al Saadi x Faisal Alkitbe. Winner: Alkitbe, armbar
– (110KG) Farah Wasef Bader x Faisal Alkitbe. Winner: Alkitbe, 1×0 adv & 0x0 pts
Final Result > Al Ain Club 1W x Baniyas Club 6W
MALE 3RD PLACE MATCHES
Al Jazira Club vs Al Wahda
– Ahmad Moghrabi x Abdulla Alfarsi. Winner: Alfarsi, triangle choke
– Falah Alshehhi x Mohamed Almeri. Winner: Almeri, 4×1 adv & 4×4 pts
– Saif Aman Alfarsi x Omar Alfadhli. Winner: Alfadhli, 11×0 pts
– Ali Monfaradi x Sultan Jaber. Winner: Monfaradi, RNC
– Ali Albannai x Mohamed Alamri. Winner: Alamri, kneebar
– Caio Mendonca x Abdullah Al Kubaisi. Winner: Mendonca, armbar
– Bilal Ghadban x Hazza Mohammed. Winner: Ghadban 2×1 adv & 0x0 pts
Final Result > Al Wahda 4W x Al Jazira 3W
FEMALE FINALS MATCHES
Baniyas Club vs Al Wahda Club
TOP MATCHES:
– Maitha Shraim x Shatha Alblooshi. Winner: Shraim, armbar
– Haya Aljahoori x Julia Alves. Winner: Alves, armbar
– Diana Teixeira x Hessa Alshamsi. Winner: Teixeira, RNC
Final Result > Baniyas Club won the tournament