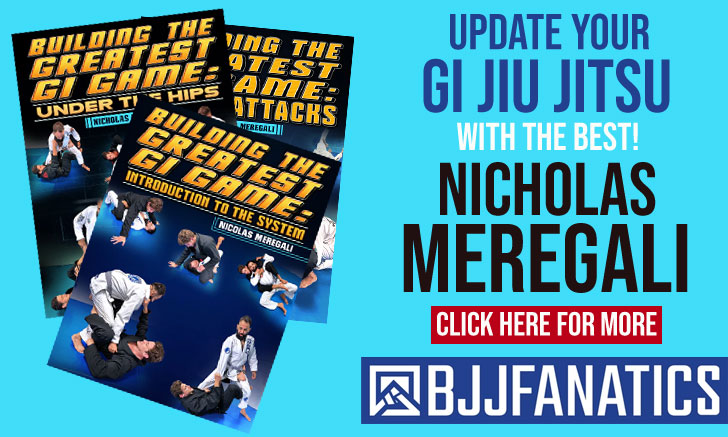 APRIL 18, 2023, SALVADOR, BRAZIL, this past weekend held the last major tournament on the CBJJ calendar before the big showdown of April 29, the famous Brasileiro (Brazilian Nationals), one of the biggest events of the IBJJF calendar. Held in Salvador da Bahia, this International Open attracted many athletes who were yet to score enough points on the circuit to compete at the nationals, combining them with the top performers and pro players who compete in the league, year-round.
The tournament brought forth quite a few names in the new generation of Brazil's black belt division. Leading the pack was double gold medalist Gabriel Costa, also known as "Maranhao". A product of Guigo Jiu-Jitsu, currently representing Dream Art, Gabriel Costa (62-20-2) finished everyone in his division (medium-heavy) with his trademarked choke from back control, going on to finish another two in the open class, beating two more on points. Gabriel Costa has been one of the top performers in Brazil over the past couple of years but is yet to debut at a major international event such as the Euros, Pans, or Mundial, likely due to Visa difficulties. When he does manage to travel abroad, expect this young man to be a real problem to the more established competitors.
Also on the rise were Vision's dynamic duo of Andrew Soares and Julio Arantes, two athletes who won numerous awards as colored belts and are now gaining traction in the black belt division. Arantes in particular, looked very strong, finishing one of GF Team's top featherweights, Artur Oliveira, in the final.
The Salvador Open also saw the return of Alex Munis (Dream Art) to competition and settled Almeida Jiu-Jitsu's Elder Junior and Calasans BJJ Vinicius Lessa at the top of Brazil's grappling pyramid but among the many stars on display this weekend in Bahia, few shined brighter than Lucas Maquine – the cousin of Meyram Maquine – who made his IBJJF black belt debut. After representing Guigo JJ, the Manaus athlete signed with team Fratres pro squad and is ready to make a dent in the lightweight division. Lucas had 5 matches in the lightweight division, all against very tough opponents but passed his test with flying colors and a very fun and aggressive style. Check the podium standings of the IBJJF Salvador Fall Open below.
MALE / ADULT BLACK BELT / PLUMA (64.00KG)
#1 Andrew Soares (Qatar BJJ / Vision)
#2 Jonatan Batista de Souza (CheckMat)
#3 João Lucas Pereira (Nova União)
#3 Willian Ventura (Five Rounds)
MALE / ADULT BLACK BELT / PENA (70.00KG)
#1 Julio Arantes (Qatar BJJ / Vision)
#2 Artur Oliveira (GF Team)
#3 Ivanildo da Silva Junior (Zenith)
#3 Leonardo Cruz (GF Team)
MALE / ADULT BLACK BELT / LEVE (76.00KG)
#1 Lucas Maquine (Fratres)
#2 Wilhiam Mateus Silva (ZR Team)
#3 Matheus de Paula Felippe (Melqui Galvão)
#3 Yuri de Abreu (Cei Jiu-Jitsu)
MALE / ADULT BLACK BELT / MÉDIO (82.30KG)
#1 Elder Gomes Júnior (Almeida JJ)
#2 Jonas Bruno Martins Campos (Karkara)
#3 Pierpaolo Antonio Chiappe (Cohab Chile)
#3 Yuri Rodrigues (Nova União)
MALE / ADULT BLACK BELT / MEIO-PESADO (88.30KG)
#1 Alex Munis & Gabriel Costa closed the division (DreamArt)
#2
#3 Eduardo Macedo (Nova União)
#3 Vinícius Martins (Alliance)
MALE / ADULT BLACK BELT / PESADO (94.30KG)
#1 Gustavo Lustosa (CheckMat)
#2 Lucas Alves (DreamArt)
#3 José Edicharlles (Zenith)
#3 Leandro Carlos (Fratres)
MALE / ADULT BLACK BELT / SUPER PESADO (100.50KG)
#1 Vinicius Lessa (Esporte Dez)
#2 Paulo Otavio Silva (Zenith)
#3 Kelvin Cruz (De La Riva)
#3 Macksuel Sousa (CheckMat)
MALE / ADULT BLACK BELT / PESADÍSSIMO (+100.50KG)
#1 Anton Seleznev (NS Brotherhood)
#2 Salomao Stanford (Natural Kombat)
#3 Antonio Assef (Companhia Jiu-Jitsu)
#3 Pablo Almeida (Fight Sports)
MALE / ADULT BLACK BELT / OPEN CLASS
#1 Gabriel Costa (DreamArt)
#2 Leandro Carlos (Fratres)
#3 Elder Júnior (Almeida JJ)
#3 Leonardo Andrade (Gracie Barra)
FEMALE / ADULT BLACK BELT / PENA (58.50KG)
#1 Andreia Cavalcante (ZR Team)
#2 Layza Braga (GF Team)
FEMALE / ADULT BLACK BELT / MÉDIO (69.00KG)
#1 Ludmila Fiori (Qatar BJJ / Vision)
#2 Nayara Arnault (Carlson Gracie Team)
FEMALE / ADULT BLACK BELT / PESADO (79.#30KG)
#1 Jeane Rafaelly (CheckMat)
#2 Stephanie Nakamura (Alliance)
FEMALE / ADULT BLACK BELT / OPEN CLASS
#1 Jeane Rafaelly (CheckMat)
#2 Stephanie Nakamura (Alliance)
#3 Layza Rodrigues Braga (GF Team)
#3 Polyanna Souza (GF Team)