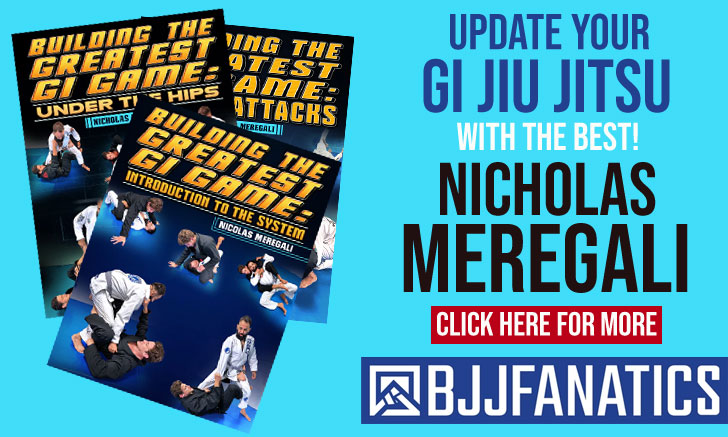 Bruno Barbosa, commonly known as "Bruninho" is a Brazilian jiu jitsu black belt under Adalberto "Buda" de Souza of Team Buda, being one of the first jiu jitsu black belts to arrive and develop this martial art in Malaysia, from his Kuala Lumpur based gym. Bruninho Barbosa also worked towards growing jiu jitsu in Kyrgyzstan during the year of 2014.
Bruno Barbosa Jiu Jitsu
Full Name: Bruno Cardoso Barbosa
Nickname: Bruninho which is a common Portuguese way of saying "Little Bruno".
Lineage: M. Maeda > C. Gracie > Carlson Gracie > Crezio de Souza > Adalberto de Souza > Bruno Barbosa
Main Achievements:
IBJJF Asian Open Champion (2017 Master 1)
IBJJF Manila International Open Champion GI (2017 Masters 2, 2019 Adult)
IBJJF Manila International Open Champion NOGI (2017 Masters 2, 2019 Adult)
Champion SEA Grappling Challenge (2016)
ADCC Kazakhstan Champion (2013)
ONE Championship Grappling Challenge Runner-up (2016)
NOGI PRO Invitational Open Weight Runner-up (2017)
PBJJ Pan Asian Runner-up (2013)
PBJJ Pan Asian No-Gi Runner-up (2013 absolute)
CBJJ Brazilian National No-Gi Championship 3rd Place (2011/2013)
Favorite Position/Technique: Spider Guard
Weight Division: Peso Pena (70,00 kg / 154.5 lbs)
Team/Association: Team Buda / Monarchy MMA
Bruno Barbosa Biography
Bruno Barbosa was born on October 22, 1983 in Petrópolis state of Rio de Janeiro – Brasil.
Growing up Bruno was a big fan of martial arts and sports in general, practising football (soccer) for many years as do many children in Brazil. Barbosa also trained kung-fu, capoeira and aikido. Bruninho decided to try jiu jitsu for the first time in 1999 after his football coach told him he had little chance of making it in that sport at a high level, due to his lack of raw talent for the game.
Bruninho's first grappling instructor was Rivelino Nascimento from the RNM team in Petrópolis, who taught Barbosa up until his purple belt. Due to his job, Bruno was forced to leave coach Rivelino and join Adalberto "Buda" de Souza academy, himself a student of the famous Crézio de Souza. Buda would promote Bruno Barbosa to both the brown and black belts, the latter on the 21st of September 2007.
Bruninho's world travels started by the end of 2012 when a friend approached him with an offer to come and teach jiu jitsu at a Malaysian academy. Barbosa arrived in 2013 being the only BJJ black belt in the country at the time. He stayed for 6 months, but due to his wife's pregnancy he was forced to relocate back to his home country.
Back in Brazil Bruno received another offer. This time to move to Bishkek, the capital of Kyrgyzstan in Central Asia. Barbosa stayed for one year, building the team to 100 students while learning a bit of the Russian language. The Kyrgyzstan came to an end due to a few personal issues that forced Bruninho's return to Brazil.
Luck knocked on Barbosa's door once again in 2014 when he received yet another invitation to teach in Malaysia – this time the proposal allowed Bruno to bring his family with him. Bruninho's 2nd stay was celebrated as a great success, with him expanding the team and raising awareness to grappling within the Malaysian community.