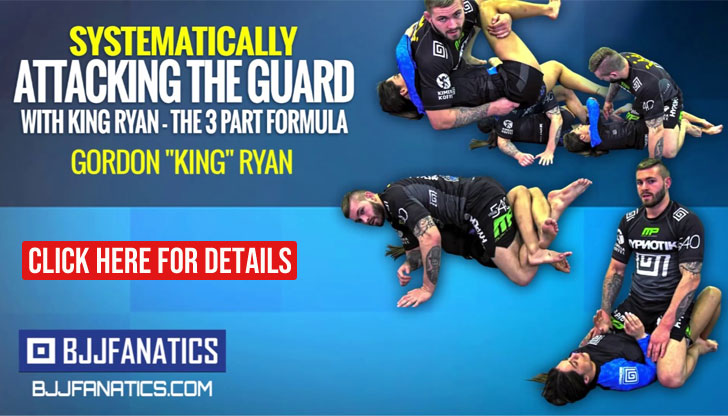 If grappling was defined by the yin and yang metaphor, the guard would most likely be yang, the bright side. The guard has always been regarded as Brazilian jiu jitsu's greatest contribution to martial arts, but the developments of the guard would never have happened if it wasn't for its driving opposing force, the yin, the passing.
A great example of this yin and yang relationship between guardeiros and passadores is seen at the embryonic stage of jiu jitsu's development, in Helio Gracie and the clan of fighters he produced. Helio is admired as one of the developers of the guard game and his breakthrough leverage work from the guard is still looked at today with praise, yet his school is known for having developed some of the best guard passers the world has seen, and Carlson Gracie, a direct student of Helio revolutionized the passing game going on to create the strongest line of passers in the history of the sport.
This symbiotic existence gave origin to this "exercise" we present here, an exercise subjective to personal experiences, and possibly biased to styles of passing we prefer (after all, we are only human), but seriously, we tried our best to keep honest and stick to the facts.

Best Guard Passers in Brazilian Jiu Jitsu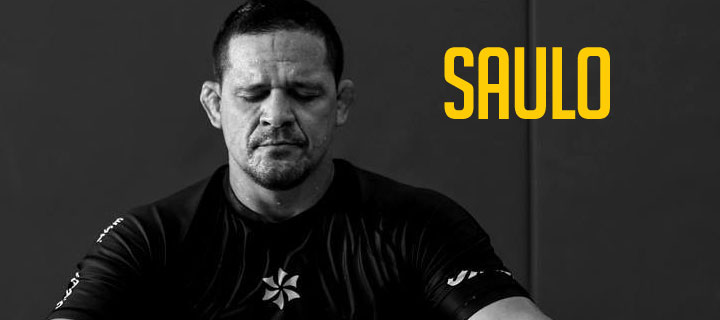 The Manaus standout, Saulo Ribeiro made a career squashing guards. Not always the biggest man on the mat, Ribeiro fought and won the world championships at 4 different weight classes with clean and methodical approach based on top control and pressure. He will always be remembered for his battles against great champions such as Murilo Bustamante, Fabio Gurgel, Roleta, Schembri or Pé de Pano.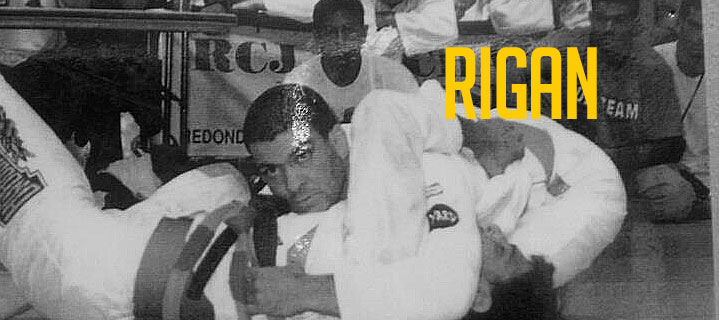 Many might have forgotten just how powerful Rigan Machado's passing game was, but the first ever Gracie Barra black belt was nothing short of a steamroller. Though Rigan's black belt career was short lived due to his move to the United States in the late 1980s, where no high level competitions were available at the time, he still proved his worth at the 1996 jiu jitsu pan ams, where (with only two weeks preparation) he managed to pass two of the most difficult guards ever known. Those of Roberto Roleta and Eduardo Jamelao, on his way to the 1st sport of the open weight division.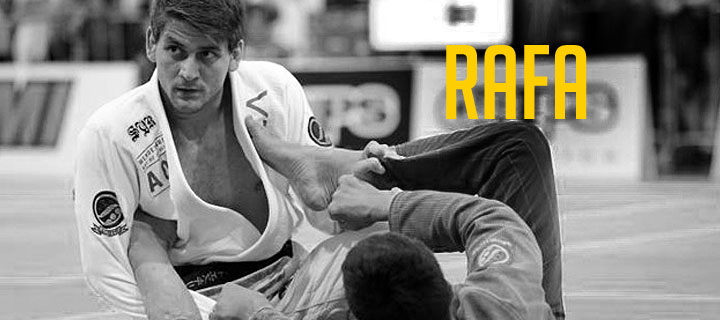 When discussing who the best guard player among the Mendes brothers is, the name of Guilherme Mendes is often referenced. Indeed Gui made the top game his trademark, while Rafael became known for the 50/50 guard developments. Be that as it may, Rafael Mendes has also produced historic results from the top, being the only person (thus far) to have passed Paulo Miyao's guard at his weight division, having also scored the '3' against un-passable guards such as those of Mario Reis, Ryan Hall (to name a few). One of the most complete athletes of all time in the sport of jiu jitsu is Rafael Mendes.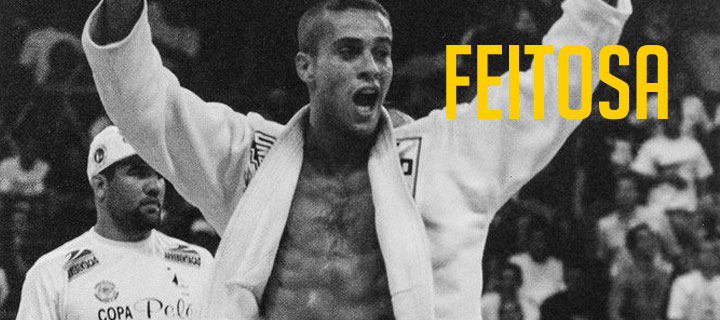 Arguably the biggest Gracie Barra name at the turn of the millennium, Márcio Feitosa will forever be known as one of the most calculated and methodical guard passers in our sport's history. One of the very few competitors who managed to shut down the guard of Leo Santos, and Rafael Barbosa, Feitosa played the role of the guard passer in a division filled with high calibre guard players.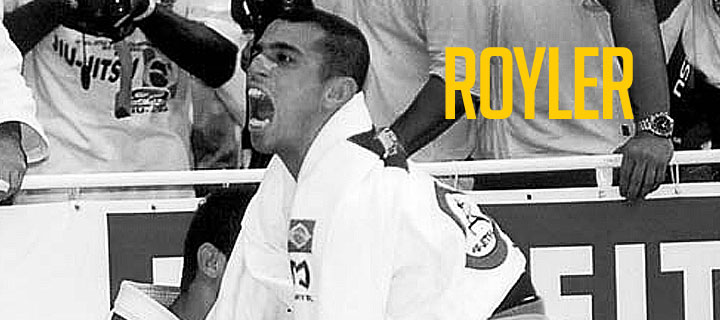 The first real king of the featherweight division, Royler was a complete grappler. Almost seen as a transitional fighter, Royler managed to excel in a full spectrum of grappling rules, going from the pre-CBJJ era to the CBJJ and ADCC days with a pristine record. Royler was a strategist who went above and beyond in all aspects of the game, though his knee sliding guard pass will possibly be the weapon for which he will forever be known.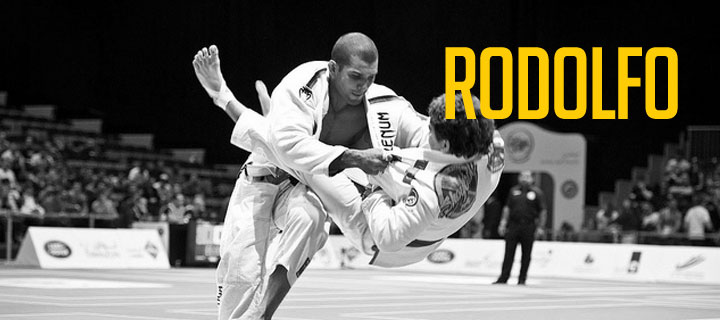 Rodolfo Vieira is undoubtedly a grappler that will be remembered many generations from now. With an accuracy that allowed him to follow a game plan like no other (that game plan being: takedown > guard pass > mount/take back > submit) Vieira added one of the highest submission rates our sport had seen prior to his appearance.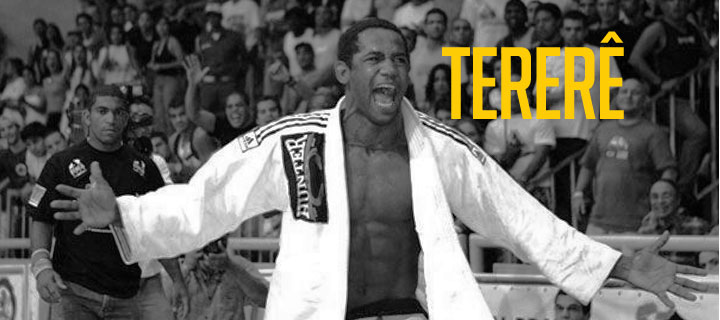 Arguably the biggest jiu jitsu star of his generation, Fernando's charisma may have won him many fans, but it was his hard work on the mats that laid the foundations to his competitive success. A man ahead of his time, Terere was a fast and explosive guard passer, one of the first competitors to introduce many of today's most common positions, such as the leg drag, or the hand on hip toreando movement. Though Terere's career was short, it still earned him two world titles (and two 2nd places in the world championships) as well as 2 world cup titles to name only 4 of his extensive list of accomplishments.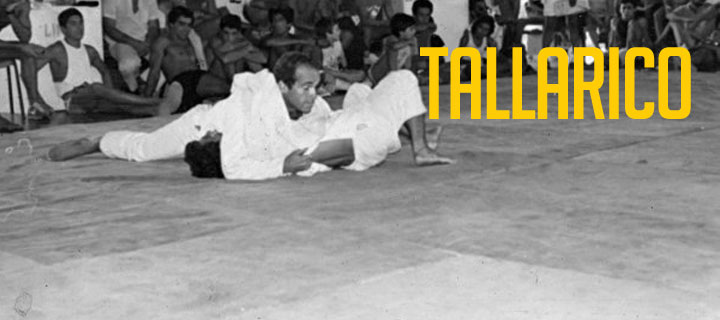 Regarded by many as the most prolific student developed by Rolls Gracie, Mario Claudio Tallarico had an incredible run at black belt during the late 1970's and early 1980s, having only one (razor thin) loss on his record, to Cássio Cardoso. Rolls was an incredibly important figure in the guidance of Mario, and his death put an early stop into to Tallarico's competitive aspirations. Mario Claudio dropped competition altogether after Rolls' unfortunate accident, but is still remembered as one of the top guard passers this sport has ever known.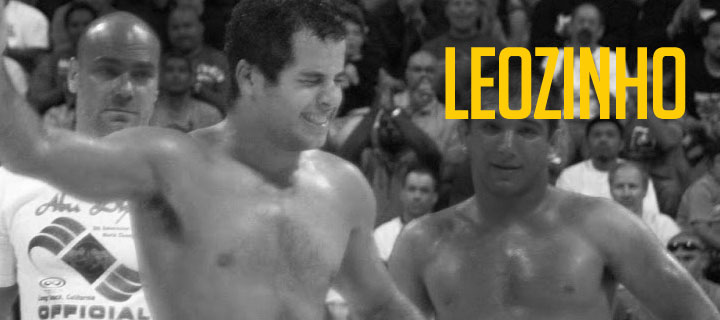 Many have mentioned Leozinho to be the most talented lightweight in the history of the sport. Although that would be hard to quantify, Vieira's worth is undoubtedly of the highest standard. Vieira's style was somewhat different to the more static/pressure passing of his generation, his acrobatic nature set the tone to future grapplers and many of the versatile passing styles displayed on the mats today.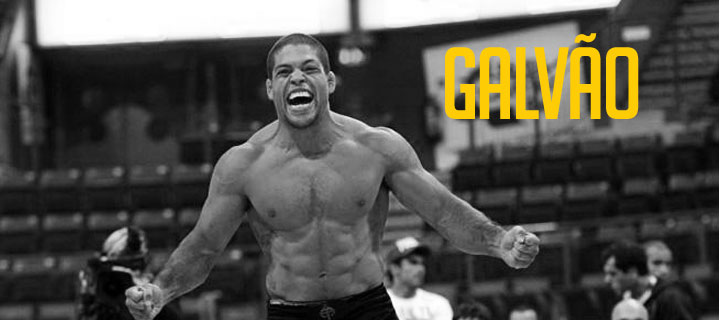 A natural competitor, Andre Galvao's fluid yet powerful guard passing is on a level of his own, with a few nuances of his former instructor, Terere, especially in the early stages of Andre's career. Although Galvao is no stranger to the guard, his passing is certainly his strongest asset, an asset that proved its worth on numerous occasions, with and without the gi, at the highest level.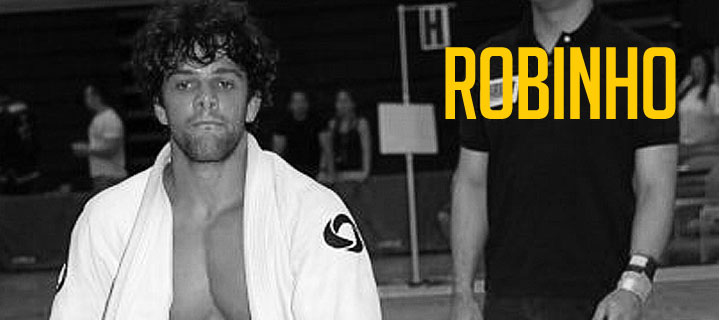 There aren't many gaps in Moura's game, an intuitive guard player and an athletic guard passer, Robson took the fight wherever it went, a versatility that earned him 5 world titles at black belt. One of Robson Moura's greatest achievements was his 2007 world title (his 5th), after spending many years away from the big jiu jitsu competitive scene, building his team in the USA, Robinho returned to take gold in epic fashion, proving that he could still hang with the new crowd.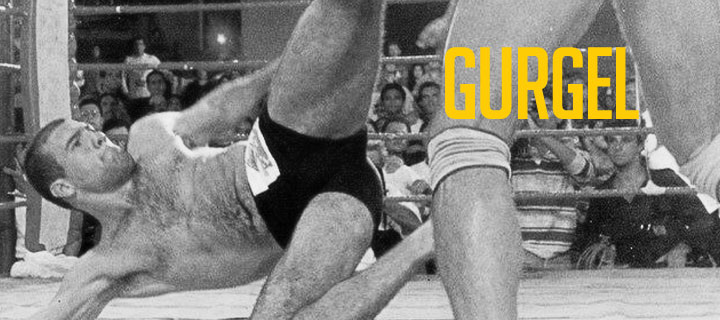 Today known as one of the top jiu jitsu coaches in the world, Gurgel was once regarded as the perfect guard passer. Strong grips, an immovable base and a keen eye for detail that rarely allowed him to make mistakes earned the Alliance general 4 world titles and a mention in the IBJJF hall of fame.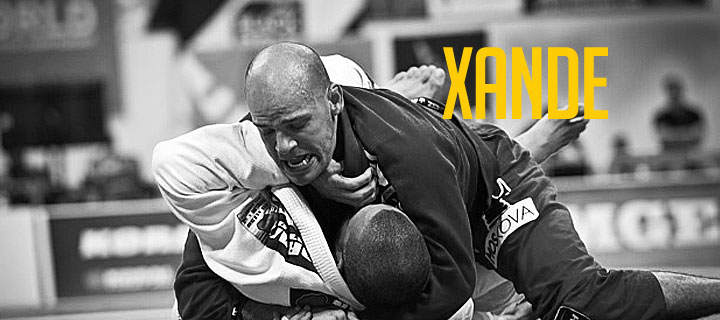 Hard to discuss the prime guard passers jiu jitsu has offered without making a reference to both Ribeiro brothers. Though both had highly efficient top games, Xande is known as the more active passer who played less conservatively. His consistency in the sport is unrivaled and even though he spent a couple of years trying his luck at the "MMA thing", he accumulated 7 hard earned world titles.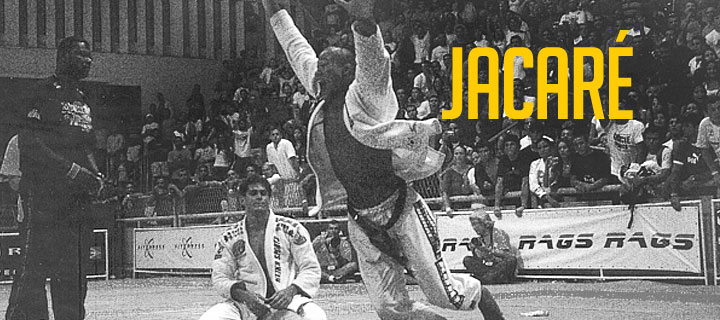 Much like Terere, Ronaldo's time in jiu jitsu was brief but meaningful. One of the most powerful individuals to have competed in jiu jitsu, Jacaré's trademark throws and reckless disregard for the guard games of his rivals was unparalleled, having passed incredible guards of grapplers such as Braulio Estima and Fabricio Werdum to name a few. Struggling to make a living in an amateur sport. Jacaré left jiu jitsu with only two full years competing as a black belt, two years where he achieved 3 world titles, two in the absolute division. If He continued in the sport, it is not hard to imagine him holding the record of most open weight titles ever (a title held by Roger Gracie and Buchecha 3x each).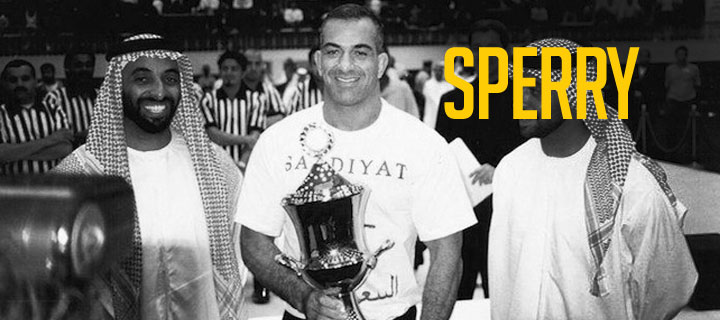 One of Carlson Gracie's most accomplished black belts, Zé Maquina was an unstoppable force in his heyday with 3 world titles and 5 ADCC top spots. It is said that Sperry went from blue to brown belt without having one single point or advantage scored on him. At black belt he terrorized the super-heavyweight and open weight divisions, with his crushing top game, finishing many of the legends of his time. One of the biggest feathers on Sperry's cap could have been Roberto Roleta, who he caught with a clock choke at the final of the Mundial (1998) absolute division. Though the tap was not caught by the referee's eye, Sperry won the title none the less.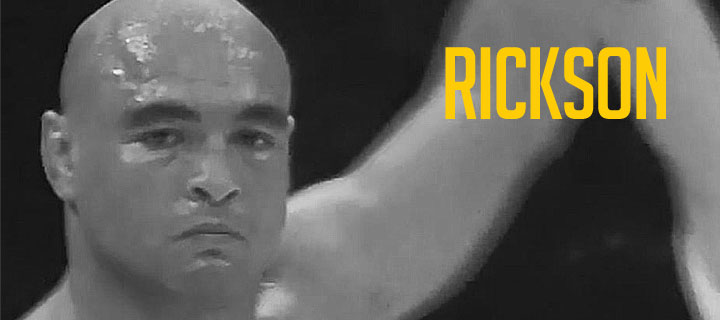 Described by Helio Gracie as "the bear", Rickson will forever be the legendary figure that every aspiring champion would like to mirror. The epitome of the indestructible grappler, Rickson made his career as a guard passer with incredible weight distribution, balance, timing and technique. Confident and captivating, Rickson's legacy is often remembered even 15 years after his last competitive appearance.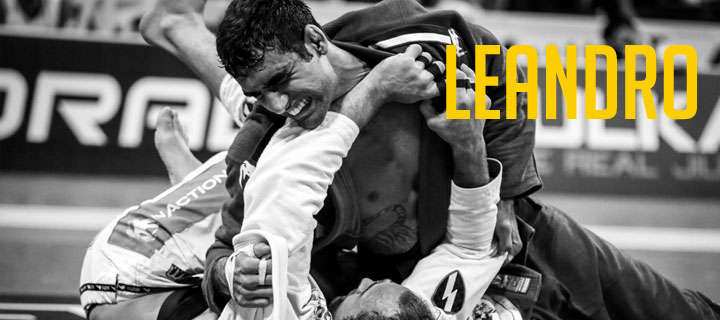 During his very first 'big break' at black belt, the (then) unknown lightweight Leandro Lo almost passed the guard of arguably the best defensive guard player of all time, Michael Langhi. This was a clear sign of what was to come. Over the past 6 years, Lo has made a career out of passing some of the toughest guards in the jiu jitsu world – not in one weight class, but in 4 different divisions. Among the toughest guards passed by the Ns Brotherhood prodigy, are those of Roberto Satoshi, Vinicius Marinho, Felipe Pena, Victor Estima, Otávio Sousa, Romulo Barral and Nicholas Meregali.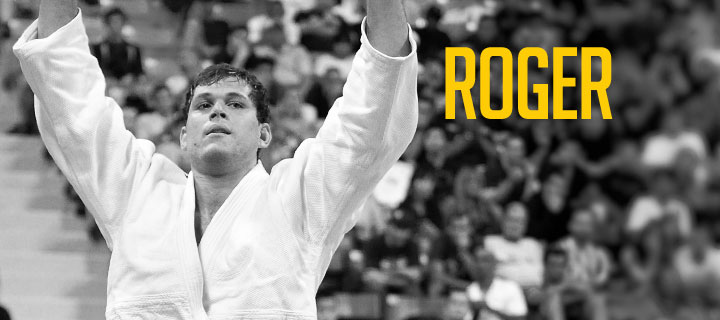 The most dominant fighter of his generation, Roger Gracie made a career out of breaking records. A cold blooded competitor, Roger made history with his "wet blanket" approach to guard passing, an approach that earned him his famous 3 points on the scoreboard against tremendous guard players such as Romulo Barral, Robert Drysdale, Fernando Margarida to name a few. Methodical and precise, his guard passes often led to Roger's deadly mount/ back take and finished with the tap.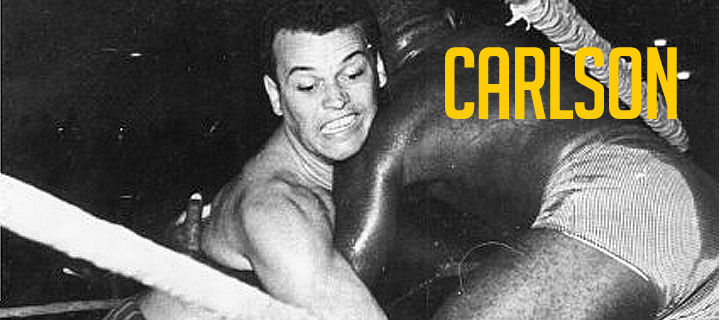 Jiu jitsu was almost a different martial art when Carlson Gracie was at the top of his game, being vale tudo the real concern of his training philosophy while competing, even so, Carlson was a game changer for jiu jitsu. Where Helio Gracie (his predecessor) had focused on the development of the guard, Carlson changed the linchpin of the fight game to a strong top position and succeeded in becoming the new family champion. His victory against Waldemar Santana saved the honor of the family and kept the Gracie torch alive in Brazil, and his guard passing mentality was passed on to his team, a team that ruled the sport during the 1980s and early 1990s unrivalled.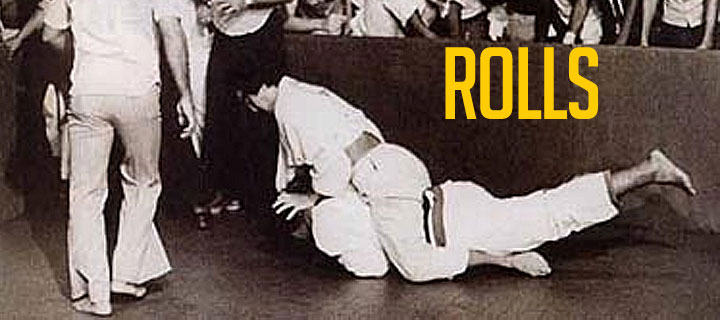 Royce Gracie once said: "There is a time before Rolls and there is another after him". His constant quest to perfect his grappling style opened the doors of jiu jitsu to a world of possibilities and innovations, but this article is not about that. Creativity, curiosity or leadership have nothing to do with this choice. Anyone who had contact with Rolls will tell you the same, he was the perfect guard passer with unrivaled athletic capabilities. Being roughly 70kg (154lbs), Rolls fought and won absolute divisions with ease, making use of his incredible takedowns and his fluid passing, having just once been taken to a judge decision in his career at black belt, against a much larger opponent, a decision he won.