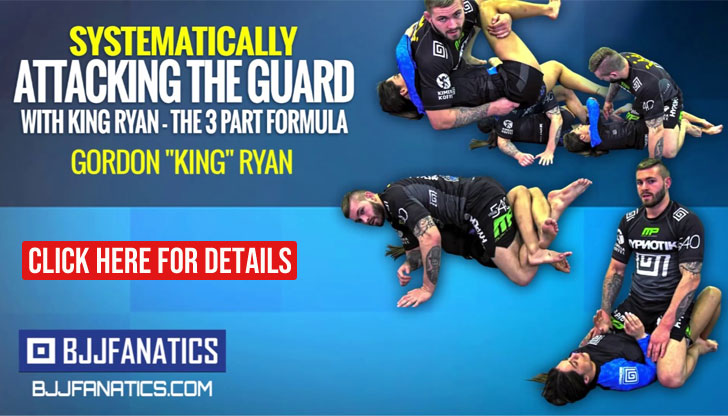 One of Europe's most prestigeous tournaments, the IBJJF London Winter Open 2015 was (yet again) an alround success. Located in the excellent Copper Box Arena in East London, this year's edition ran smoothly and had some big names competing in the black belt divisions, such as Jackson Sousa, Thiago Sá, Jaime Canuto, Max Campos, Vitor Genovesi and many others.
Not without incidents, the semi final of the middleweight division had a highly anticipated match between GF Team's Jaime Canuto and UK based black belt Pedro Bessa of 99 jiu jitsu. In a surprising turn of events, both competitors clashed heads as Bessa pulled guard, the head clash resulted in deep cuts in the foreheads of both black belts who had to be rushed to the hospital for stitching. This way the other semi final automatically became the final of the middleweights.
One of the stars of the tournament was Thiago Sá, the Ricardo Vieira black belt put on a show at the medium heavyweight division (below 88kg/181lbs) running through his competitors with high level (lightening fast) guard passing, reaching the final against Julien Cazier of Gracie Barra. Another competitor who stood out was Jackson Sousa who showed his finishing side, submitting a few grapplers on his way to the double gold (weight and absolute).
Below are some of the black belt results
Rooster
Andrea Verdemare won by WO (without opponent)
Light Feather
Lucas Dantas took gold over Baruc Martin
Feather
Former brown belt world Champion Victor Genovesi of Alliance RJ submitted all his opponents, including Sergio Calderon on the final by Katagatame.
Lightweight
Just two competitors in the division. The heavy favourite Max Campos confirmed his status against the less experienced Luiz Finocchio.
Middle
Many great fights in this division. After the head clash incident at the 1st semi final (mentioned above), Charles Negromonte fought Keith McKenzie for the improvised final. Negromonte is a season veteran who with experience at the World Championships and Pan American Championship. But though less experienced, Marco Canha's black belt Keith McKenzie defeated the always tough Jack MaGee and looked in great shape on his way to the podium. The fight was decided in Charles' favor after a quick scramble where he took the back of the Scotsman and got the submission.
Medium Heavy
Thiago Sá imposed his game on all opponents, submitting Julien Cazier with a creative choke from side control at the final. A great tournament for the Checkmat black belt.
Heavy
Jackson Sousa beat Karim Khalifa by 4×0. Jackson paced himself, possibly thinking of the open weight division. Still hit a beautiful drop seoi nage on his way to the top spot of the heavyweight division.
Absolute
Great matches through and through. Jackson Sousa came out on top submitting Luiz Finocchio and Max Campos on his way to the final against Charles Negromonte whom he won on points.
Female black belt absolute
Won by Yasmine Wilson of RGA, beating Gretchen Zoeller of Gracie Barra
London Winter International Open Results by Academy
1 – Gracie Barra – 308
2 – CheckMat – 237
3 – Roger Gracie – 221
4 – Carlson Gracie Team – 140
5 – Nova Uniao NYC – 40
6 – BJJ School UK – 39
7 – Nova União International – 37
8 – Oxford Shootfighter – 37
9 – CFS BJJ – 37
10 – 99 Nine Nine JJ – International – 32