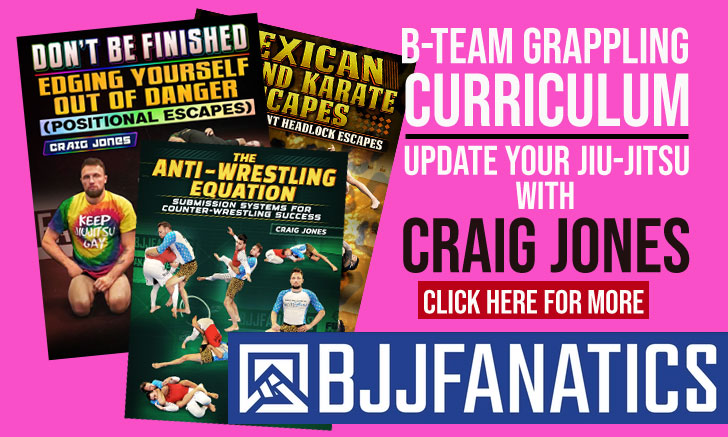 MAY 09, 2023, ABU DHABI, UAE, held another edition of the AJP Grand Slam Tour, an event that ran on the same weekend as the Brazilian Nationals (CBJJ) and still managed to gather some of the top athletes in the world jiu-jitsu circuit. A testament to how strong this league is at the moment.
Among the Grand Slam's biggest names were Zayed Alkatheeri (Commando Group), Jansen Gomes (Checkmat), Lucas Protasio (Checkmat), Julia Alves (GFT), Hiago George (PSLPB), Uanderson Ferreira (Commando Group), Ingridd Alves (Guigo), Yatan Bueno (Fratres), Thiago Macedo (Rodrigo Pinheiro BJJ) and more.
With many stars on the mats, and even more rising talents, a few upsets were in order, and indeed there were. Arguably the biggest surprise of the event was Khaled Alshehii, a member of the Al-Ain Club and of the UAE National BJJ Squad, who made it through to a gold medal in a solid 62-kilogram division. A division with solid talents from Brazil such as Leonardo Mario, Jefferson Faguntes, and Wagner Chrispim.
One of the biggest upsets of the event was dished out by Russia's Vladimir Kuchmistyi (Team Strela), who defeated one of the tournament's 69kg favorites, Thiago Macedo by 3×1. Russia brought quite a few solid names to this event, all of which were fairly unknown on the international stage. One of them was Dmitrii Vostrikov (GFT Russia) who made it through to the semi-finals of the 120-kilogram division, and last – but certainly not least – Artem Kaygarodov of Pranas BJJ. The 29-year-old black belt beat 3 Brazilian competitors, including the 77kg division #1 seed, Lucas Protasio, reaching the bronze medal here.
In the female division, brown belt Maria Delahaye maintains her momentum and keeps her (mostly) undefeated record in the AJP, given that her only losses in this league came from teammates in friendly (and likely pre-arranged) matches. Maria is a phenom and someone to take into account as, likely, the future of this division at 22 years old.
AJP GRAND SLAM, ABU DHABI, RESULTS (PRO BLACK BELT DIV)
MALE, 56 KILO
Semi-Finals:
– Zayed Alkatheeri def. Bruno Borges via 4×3
– Yuri Hendrex def. Marko Oikarainen via 3×0
Final:
– Zayed Alkatheeri def. Yuri Hendrex via 2×2
3rd Place:
– Bruno Borges def. Samat Aitpanbet via 2×2
MALE, 62 KILO
Semi-Finals:
– Khaled Alshehhi def. Nariman Mynbayev via 2×1
– Jefferson Faguntes advanced over teammate Leonardo Mario
Final:
– Khaled Alshehhi def. Jefferson Faguntes via 8×8
3rd Place:
– Leonardo Mario def. Guthiery Melo via choke from the back
MALE, 69 KILO
Semi-Finals:
– Hiago George def. Thiago Marques via 8×4
– Thiago Marques def. Florian Bayili via toe hold
Final:
– Thiago Marques def. Hiago George via 3×2
3rd Place:
– Pedro Marques def. Florian Bayili via 2×0
MALE, 77 KILO
Semi-Finals:
– Adriano Araujo def. Lucas Protasio via 3×1
– Andre Cantanhede def. Ali Monfaradi via 3×3
Final:
– Adriano Araujo def. Andre Cantanhede via 5×3
3rd Place:
– Artem Kaygarodov def. Joao Paulo Sousa via 1×0
MALE, 85 KILO
Semi-Finals:
– Jansen Gomes def. Hiago Lima via RNC
– Uanderson Ferreira def. Pedro Neto via cross choke
Final:
– Jansen Gomes def. Uanderson Ferreira via injury
3rd Place:
MALE, 94 KILO
Semi-Finals:
– Marcos Carrozzino def. Caio Mendonca via choke from the back
– Catriel Oliveira Rodrigues def. Renato Cardoso via 5×0
Final:
– Marcos Carrozzino def. Catriel Oliveira via decision
3rd Place:
MALE, 120 KILO
Semi-Finals:
– Ithalo Lopes def. Rodrigo Ribeiro via 2×1
– Yatan Bueno def. Dmitrii Vostrikov via choke from back
Final:
– Yatan Bueno def. Ithalo Lopes via 2×0
3rd Place:
– Vandre Barbosa def. Tacio Carneiro via 6×3
FEMALE, 49 KILO
Semi-Finals:
– Diana Teixeira def. Flavia Quintareli via armbar
– Isadora Maggioni def. Wadima Alyafei via choke from the back
Final:
– Diana Teixeira def. Isadora Maggioni via armbar
3rd Place:
Flavia Quintareli def. Wadima Alyafei via 7×0
FEMALE, 55 KILO
Semi-Finals:
– Alexa Yanes def. Liisi Vaht via 2×1
– Ariadne Oliveira def. Galina Duvanova via choke from the back
Final:
– Ariadne Oliveira def. Alexa Yanes via toe hold
3rd Place:
– Rose Sharouni def. Galina Duvanova via 4×1
FEMALE, 62 KILO
Semi-Finals:
– Maria Delahaye def. Isabela Ribeiro via 10×0
– Julia Alves def. Violeta Angelova via toe hold
Final:
– Teammates Delahaye & Alves closed the final for GFT
3rd Place:
– Violeta Angelova def. Emilia Lang via 8×0
FEMALE, 70 KILO
Semi-Finals:
– Ingridd Alves def. Raquel Santos via 6×0
– Yara Kakish def. Magdalena Loska via 1×0
Final:
– Ingridd Alves def. Yara Kakish via choke from the back
3rd Place:
– Magdalena Loska def. Raquel Santos via submission
FEMALE, 95 KILO
Semi-Finals:
– Mayara Moreira def. Stephany Vieira
– Izadora Silva def. M. Cantanhede
Final:
– Izadora Cristina def. Mayara Moreira via 2×0
3rd Place:
– M. Cantanhede def. Stephany Vieira via 3×0