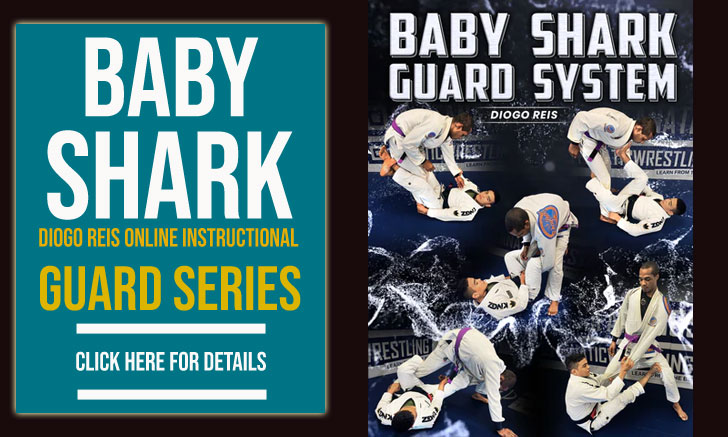 JULY 28, 2018 was the date set for The World Series of Grappling (WSOG) tournament, a submission only jiu jitsu enterprise that combined the efforts of two well known promotions: FIVE grappling and Gamblers JJ.
The hefty cash prizes provided by the event (20k for champion, 5k for runner-up and 3k for 3rd place) captured the interest of a wide range of athletes, from old school competitors such as former IBJJF world champions Tarsis Humphreys and Celsinho Venicius, to well established names of current times, namely Keenan Cornelius, Jaime Canuto, Mahamed Aly and Gustavo Dias Elias as well as the new generation of monsters.
Atos Jiu Jitsu and Ribeiro Jiu Jitsu came in full force to the show, leaving few soldiers at the gym. On Atos side dominant young gun Kaynan Duarte worked flawlessly to the top, conceding nothing to his opponents while dismantling their guards from the top in a slow, yet methodical approach. A method that has characterized his style over the years. The entertaining Mike Perez of Atos also made his mark at the event, registering and competing in both the available weight classes (under 180 and over).
Also with Atos were two of the hottest prospects in BJJ today, brown belts Jonnatas Gracie and Ronaldo Junior. The two young competitors looked unstoppable at WSOG, particularly Jonnatas (whose last name is unrelated to the famous jiu jitsu family). Jonnatas made it all the way to the top, and on the way there he passed the guard (twice) of a former 3x world champion, the aforementioned Celso Venicius. An astonishing feat, particularly as he beat the former lightweight king at his own game (half guard). Gracie went on to submit Francisco Sinistro at the final of the tournament. Full results below.
UNDER 180 LBS / 81 KG DIVISION
Round 1
Michael Perez def. Morgan Neidlinger via decision
Round 2
– Ronaldo Junior def. Jose Souza via toe hold
– Johnny Tama def. Christopher H. by submission
– Jonnatas Gracie def. Hugo Gonzalez by decision
– Magid Hage def. Richard Seixas by baseball bat choke
– Michael Perez def. Richar Nogueira via decision
– Francisco Iturralde def. Vagner Rocha via decision
– Celso Vinicius def. Rafael Dutra via decision
– Johnny Tama def. Vinicius Wong via choke from back
– Jaime Canuto def. Paulo Gabriel Martins via decision
Quarter Finals
– Ronaldo Junior def. Magid Hage via decision
– Francisco Iturralde def. Michael Perez via decision
– Jonnatas Gracie def. Celso Vinicius via decision
– Jaime Canuto def. Johnny Tama via decision
Semi Finals
– Francisco Iturralde def. Ronaldo Junior via decision
– Jonnatas Gracie def. Jaime Canuto via decision
Final
– Jonnatas Gracie def. Francisco Iturralde via choke from back
3rd Place
– Injured Jaime Canuto could not continue, Ronaldo Junior earned 3rd Place
OVER 180 LBS / 81 KG DIVISION
Round 1
– Nisar Loynab def. Jorge Farfan via submission
– James Puopolo def. Nathan Barreto via kneebar
Round 2
– Keenan Cornelius def. Gabriel Checco via triangle armbar
– Gustavo Elias def. Eric Alequin via submission
– Mahamed Aly def. Nisar Loynab via decision
– Victor Hugo def. Michael Perez via submission
– James Puopolo def. Victor Oliveira via cross choke
– Kaynan Duarte def. Jarod Anderson via choke
– Kevin Cassey def. Joao Assis via decision
– Tarsis Humphreys def. Casey Hellenberg via decision
Quarter Finals
– Gustavo Elias def. Mahamed Aly via decision
– James Puopolo def. V. Hugo via decision
– Tarsis Humphreys def. Kevin Cassey via decision
– Injured Cornelius could not continue, Duarte advanced
Semi Finals
– Kaynan Duarte def. Tarsis Humphreys via decision
– Gustavo Elias def. James Puopolo via decision
Final
– Kaynan Duarte def. Gustavo Elias via decision
3rd Place
– James Puopolo def. Tarsis Humphreys via decision