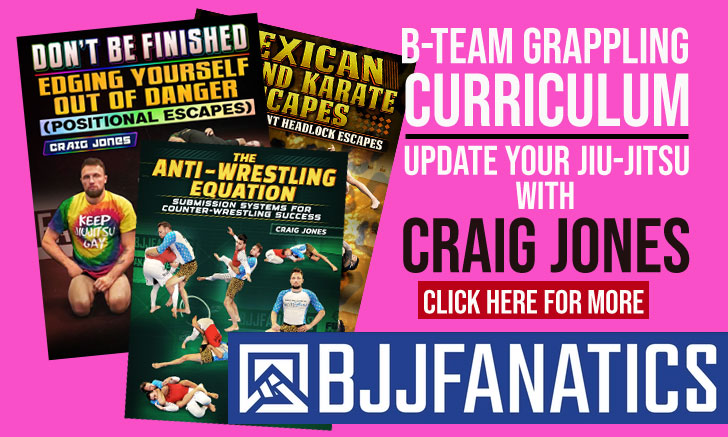 MARCH 24, 2019, Bren Center – Irvine California was the home for the International Brazilian Jiu-Jitsu Federation (IBJJF) Pan American Championship.
Although most of the focus was gathered around the adult black belt division (SEE RESULTS HERE), this year's Master 1 black belt categories was teeming with talent, a high volume of athletes with the absolute potential to give any adult players a good run for their money.
Among this extensive list of high caliber competitors were names such as: Jake McKenzie, Rafael Lang, Silvio Duran, Fabbio Passos, Kim Terra, Leandro Pedrosa, Guybson Sá, Rodrigo Fajardo, Rafael 'Formiga', Sergio Rios, Marcus Antelante, Rafael Freitas, among many more.
But the story wasn't solely told by these long-time legends of our sport, one newcomer to the black belt division named Jordan Burton of team LEAD made waves in a stacked light featherweight division. A category that had on its line-up big names such as Rafael "Barata", Paulo Santana, Geoffrey Villareal, Darson Hemmings and many more. After his debut at the San Antonio Open on December 2018, this was Jordan's first performance at a major event and the Pablo Silva pupil did not disappoint, earning a silver medal in a very sound performance.
Another athlete who we just can't get enough of is Sergio Rios, the famous 'Pichilinga', who always puts on an entertaining display of skill whenever he competes. His Pans performance was no different, and in his 31 men division, Rios once again overcame some of the brightest athletes of his generation with class and style in abundance.
But from all the names referenced above, no one outperformed Rafael Barbosa. The famous Soul Fighters co-founder, and, arguably, the most dangerous butterfly guard player of all time, keeps on pushing with another double gold medal performance. After coming out on top of a tough middleweight division bracket, Rafael went up on deck again for the absolute, defeating one of Leandro Lo's prime students, Leandro Pedrosa, as well as Frederico Almeida – another one of São Paulo's foremost athletes and the grandson of the historic BJJ figure, Octávio de Almeida.
Below are the final standings for the Master 1 divisions.
Master 1 / Male / Black / Rooster
1 – Justin Masaichi Ordinario – LEAD BJJ
2 – Javier Gomez – Ares BJJ
3 – Andrea Verdemare – Flow
3 – Taylor Monroe McCorriston – Fight Sports
Master 1 / Male / Black / Light-Feather
1 – Ivaniel Cavalcante de Oliveira – CheckMat
2 – Jordan Burton III – LEAD BJJ
3 – Darson Barrington Hemmings – Jiu-Jitsu For Life Team
3 – Rafael Freitas – Gracie Barra
Master 1 / Male / Black / Feather
1 – Kim Terra – Brasa CTA
2 – Silvio Duran de Barros Saraiva – Nova União
3 – Fabbio Passos de Alencar – Alliance
3 – Ryan Randall Pottebaum – Pedro Sauer Team
Master 1 / Male / Black / Light
1 – Pedro Fernandes Farias – CheckMat International
2 – Rafael Domingos Benedito – Zenith BJJ
3 – Guilherme Ferreira Iunes – Gracie Barra
3 – Philipe Cançado Della Monica – Gracie Barra
Master 1 / Male / Black / Middle
1 – Rafael Monteiro Barbosa – Soul Fighters BJJ
2 – Marcus V. C. Antelante – Soul Fighters BJJ
3 – Igor Estrella dos Santos – Ralph Gracie Jiu-Jitsu Berkeley
3 – Jacob Williams Mackenzie – GF Team
Master 1 / Male / Black / Medium-Heavy
1 – Sergio Raimundo Rios da Silva – Brasa CTA
2 – Rafael Azevedo Lang – Octagon MMA
3 – Frederico Pinto Cesar de Almeida – Otávio de Almeida
3 – Luis Carlos Marques Damasceno – LR Extreme
Master 1 / Male / Black / Heavy
1 – Alberto Silva Vilanova – Vilanova Brazilian Jiu-Jitsu
2 – Jonathan Andrew Thomas – Atos Jiu-Jitsu
3 – Alberto Ramos de Araujo Oliveira – GF Team
3 – Carlos Fernando Ribeiro Sievert – Gracie Barra
Master 1 / Male / Black / Super-Heavy
1 – Tyrone Gonsalves – Ribeiro Jiu-Jitsu
2 – Guybson Costa e Sá – SAS Team
3 – Michael Neal Phelps – Del Mar Jiu-Jitsu Club
3 – Rodolfo Catoia Varela – GF Team
Master 1 / Male / Black / Ultra-Heavy
1 – Marcelo Florêncio Nunes – Zenith BJJ
2 – Leonardo de Souza Ayres Peçanha – Kronos BJJ
3 – Leandro Pedrosa Costa – Ns Brotherhood
3 – Thiago Reinaldo de Souza – Gracie Barra
Master 1 / Male / Black / Open Class
1 – Rafael Monteiro Barbosa – Soul Fighters BJJ
2 – Frederico Pinto Cesar de Almeida – Otávio de Almeida
3 – Leandro Pedrosa Costa – Ns Brotherhood
3 – Sergio Raimundo Rios da Silva – Brasa CTA
Master 1 / Female / Black / Light-Feather
1 – Rita Lynne Gribben – Gracie Humaita
2 – Bruna Burns – Zenith BJJ
3 – Amanda Santos – Caveirinha Jiu-Jitsu Family USA
Master 1 / Female / Black / Feather
1 – Vanessa Sue Wexler – Gracie Barra
2 – Veronica Mayorga – Carlson Gracie Team
3 – Tasawan Casey – Ribeiro Jiu-Jitsu
Master 1 / Female / Black / Light
1 – Judith Joan Marie Gomes – Carlson Gracie Team
2 – Elizabeth Jane Exell – Vilanova Brazilian Jiu-Jitsu
3 – Alexandra R. Peterson – LCCT USA
3 – Sarah Block – Ribeiro Jiu-Jitsu
Master 1 / Female / Black / Middle
1 – Caitlin Huggins – Brasa CTA
2 – Anna Sophia Maria Nordenö – BJJ Revolution Team
3 – Katharine Elizabeth Lantz – Ribeiro Jiu-Jitsu
Master 1 / Female / Black / Medium-Heavy
1 – Vanessa Bezerra de Sousa – Equipe A
2 – Mariana Magalhães – Otávio de Almeida
3 – Theresa M. Swift Grace – Cleber Jiu Jitsu
3 – Ursula Valverde Pinto – Demetrio Team – BJJ
Master 1 / Female / Black / Super-Heavy
1 – Fabiana Pereira Santos – Zenith BJJ
Master 1 / Female / Black / Open Class
1 – Fabiana Pereira Santos – Zenith BJJ
2 – Caitlin Huggins – Brasa CTA
3 – Sarah Block – Ribeiro Jiu-Jitsu
3 – Tasawan Casey – Ribeiro Jiu-Jitsu