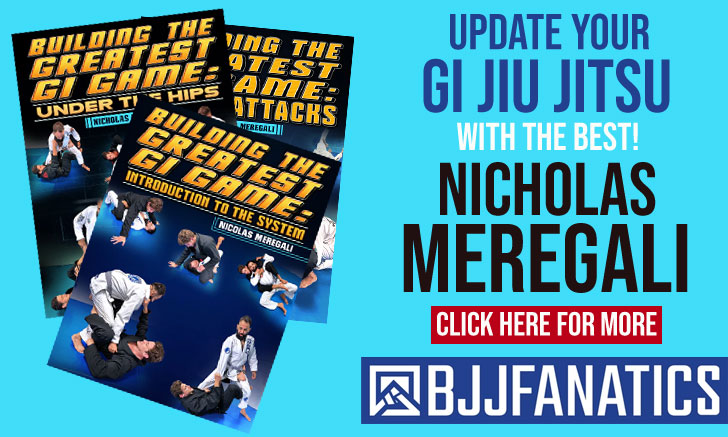 JANUARY 20, 2017 the day 5 for the International Brazilian Jiu Jitsu (IBJJF) European Open and day one for the adult black belt division. Like in previous years the Euros marks the opening of BJJ's gi season, bringing with it plenty of fresh blood on to the main belt category of the sport and although not all came out to play for the open weight, the few that did, certainly made themselves noticed.
VIKING POWER
Although the male division was dominated by the two Atos representatives, namely Keenan Cornelius (3 matches, 3 subs) and Lucas 'Hulk' (3 matches, 2 subs), one other athlete made big news in the absolute. That was Tommy Langaker of Norway who put away 3 of the top black belts in the world today by way of submission before being stopped by Hulk in the semi final match. On his submission run middleweight Langaker submitted none other than super-heavyweight world champion Erberth Santos, undoubtedly the biggest upset of the tournament, as well as Renato Canuto and the always tough Ricardo 'Pingo' of Barbosa JJ.
Another new name carrying a lot of steam in the black belt division was Samantha Cook. The Fightzone-Checkmat London athlete showed her good form after winning the UAEJJF Grand Slam last week and steamrolled through her opposition before being faced with multiple time world champion Bia Mesquita. Composed and technical, Sam has a bright future ahead in her division.
FULL Match Results (Male)
| Winner | Loser | Pts W | Pts L | Adv | Sub W | Round |
| --- | --- | --- | --- | --- | --- | --- |
| Eliott Kelly | Ruben Fonseca | 0 | 0 | 3x1 | | R1 |
| Admilson Gobi | Renato Cardoso | 2 | 0 | 4x0 | | R1 |
| R. Evangelista | Jose Cardoso | | | | Wristlock | R1 |
| Nathan Mendelshon | Burak Zarman | 6 | 4 | 3x0 | | R1 |
| Jackson Sousa | Sergio Rios | 4 | 0 | 10x1 | | R1 |
| R. Martins | Alexandre Cavalieri | | | | Armlock | R1 |
| Tommy Langaker | Ricardo Rocha | | | | RNC | R1 |
| Renato Canuto | John Combs | 4 | 2 | 3x1 | | R1 |
| Horlando Monteiro | Manuel Oliveira | | | | Triangle Armbar | R1 |
| Raphael Silva | Santeri Lillius | 6 | 2 | | | R1 |
| R. Evangelista | Otavio Nalati | 6 | 3 | 1x1 | | 8F |
| Patrick Gaudio | Nathan Mendelshon | | | | Estima lock | 8F |
| Lucas Barbosa | Eliott Kelly | | | | Rodado | 8F |
| Keenan Cornelius | R. Martins | | | | Manoplata | 8F |
| Jackson Sousa | Horlando Monteiro | 5 | 4 | 3x0 | | 8F |
| Renato Canuto | Admilson Gobi | 2 | 0 | | | 8F |
| Tommy Langaker | Erberth Santos | | | | Triangle armbar | 8F |
| Victor Honorio | R. Silva | 6 | 0 | | | 8F |
| Tommy Langaker | Renato Canuto | | | | Triangle armbar | 4F |
| Keenan Cornelius | R. Evangelista | | | | Toe hold | 4F |
| Victor Honorio | Jackson Sousa | 2 | 0 | | | 4F |
| Lucas Barbosa | Patrick Gaudio | 2 | 0 | | | 4F |
| Lucas Barbosa | Tommy Langaker | | | | North south choke | SF |
| Keenan Cornelius | Victor Honorio | | | | Omoplata | SF |
FULL Match Results (Female)
| Winner | Loser | Pts W | Pts L | Adv | Sub W | Round |
| --- | --- | --- | --- | --- | --- | --- |
| Samantha Cook | Maria Santos | 14 | 0 | | | R1 |
| Bianca Basilio | Talita Alencar | Pts | | | | R1 |
| Tayane Porfirio | Carina Santil | | | | Choke from back | 4F |
| Bia Mesquita | Samantha Cook | | | | Choke from back | 4F |
| Jessica Flowers | Venla Lukkonen | | | | Choke from back | 4F |
| Claudia do Val | Bianca Basilio | 2 | 2 | 2x1 | | 4F |
| Bia Mesquita | Claudia do Val | 4 | 0 | | | SF |
| Tayane Porfirio | Jessica Flowers | | | | Choke | SF |