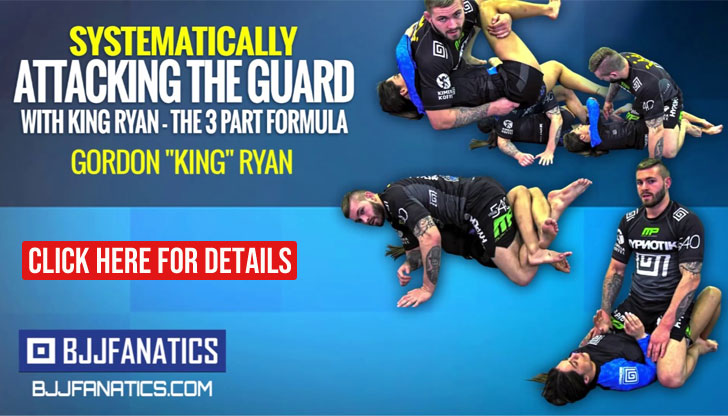 Vanessa English is a Brazilian jiu jitsu black belt under Victor Estima and representative of the Gracie Barra – Nottingham (UK) academy. Vanessa broke out as one of BJJ's hottest prospects in 2013, as a purple belt, after sequential wins at the International Brazilian Jiu Jitsu Federation (IBJJF) European Open, World Championship and European No-Gi Open. Vanessa would later cement her status as one of the sport's top featherweight athletes, as a black belt, through more high level victories in jiu jitsu's main competitive circuit.
Vanessa English Biography
Full Name: Vanessa English
Nickname: N/A
Lineage: Mitsuyo Maeda > Carlos Gracie > Helio Gracie > Carlos Gracie Jr > Victor Estima > Vanessa English
Main Achievements:
IBJJF European Open Champion (2018)
UAEJJF Grand Slam London Champion (2017)
IBJJF London Winter Open Champion (2017)
UAEJJF Abi Dhabi Pro 2nd Place (2017)
IBJJF London Winter Open 2nd Place (2017*)
IBJJF World Championship 3rd Place (2018)
Main Achievements (Colored Belts):
IBJJF World Champion (2013 purple)
IBJJF European Open Champion (2013 purple, 2014/2015 brown)
IBJJF European Open No-Gi Champion (2013 purple)
IBJJF London Open Champion (2014 brown)
IBJJF World Championship 3rd Place (2011 blue)
IBJJF European Open Champion 3rd Place (2014* brown)
Favorite Position/Technique: Back Control
Weight Division: Peso Pena (58,50 kg / 129.0 lbs), Peso Pluma (53,50 kg / 118.0 lbs)
Team/Association: Gracie Barra
Vanessa English Biography
Vanessa English was born on May 9, 1989 in Norfolk, East of England, where she was raised.
While growing up Vanessa developed an interest in sports, a curiosity that led her to compete in a variety of activities, from swimming and football (soccer) as a child to squash, prior to adding martial arts  toher life. Between all of these competitive outlets, Vanessa also practiced trampolining and dancing.
Although extremely sports oriented, Vanessa did not establish roots in any of the aforementioned activities, quitting early on to focus on another objective, a pattern persisted as she moved on to martial arts at the age of 16. Capoeira was the first combat style practiced by English, which was followed by traditional jiu jitsu (Japanese ju jutsu) where Vanessa settled for a while.
It was following a friend's advice that Vanessa decided to try her first jiu jitsu class in late 2009. The friend was Patrick Martin who held a blue belt at the time under Braulio Estima, and ran a branch of the Gracie Barra academy in Derby (a couple of hours drive from Norfolk). A gym overseen by the Estima brothers (Braulio and Victor) where English started training.
Unlike she had done in the past, English settled in Brazilian jiu jitsu, quickly becoming one of the bigger names in Britain's female division. Once settled in Nottingham, training every day under the guidance of a top tier coach such as Victor Estima, Vanessa's level rose above England's national circuit level and on to world class.
Although still working a full time job as a home carer, Vanessa's mental fortitude, relentless training schedule and natural ability led to a golden year in her career – 2013. A time when Vanessa conquered European titles (gi and no-gi) as well as a World Championship gold medal in the purple belt division.
In less than 6 years of training English would earn her rank of black belt, a promotion ceremony which took place on June 7, 2015, led by her long term instructor Victor Estima.
Vanessa English vs Yasmine Wilson