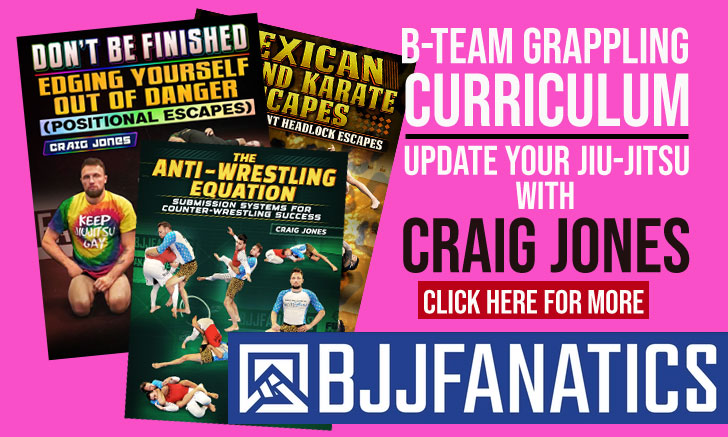 In a weight class overflowing with talent, Gabriel Lucas often seems to fly under the radar of jiu jitsu's main stream media. But what he doesn't get in spotlight, he earns on the mat. Shortly after receiving his black belt on August of 2013 from the hands of the legendary "Jamelão", Checkmat's "Fedor" won the Brazilian No-Gi National title, the first feather in a cap now filled with glorious moments.
2014 had many important titles, but it was in 2015 that Gabriel truly broke out as one of the references of the ultra-heavyweight division. Deceptively agile, with a well rounded grappling game, Lucas stunned the world by winning 2 IBJJF World Championship gold medals in the same year, in both the gi (kimono) and no-gi divisions. Cementing his status as one of the top athletes in the sport today. After this graceful period we got together with "Fedor" and asked him some questions:
We are finally at the end of the year, and your performance was nothing short of amazing. What are your feelings regarding 2015?
It's been amazing, I hit a few personal and professional landmarks. I may be wrong, but I don't think any athlete won a World title in both the gi and no-gi in the same year as a black belt.
After these achievements, what keeps you going?
I love to fight, the adrenaline rush of competing and the thrill of victory is what motivates me.
What do you feel was the biggest benefit reaped from jiu jitsu in your day to day life?
Man, it's brought me lots of things, some small others big. This is one of the main characteristics of this martial art. If I had to name two, I would say: healthy lifestyle and meaningful friendships.
Is there anyone you haven't faced, who you are looking to face in the future?
No, I never of anything like that. I am a professional, I fight against who puts their name on the bracket. I only look to overcome my own mistakes and improve every day. So I could say my toughest opponent is myself.
Would you like to leave a message to your fans?
Thank you for the opportunity, and all my love to everyone out there who roots for me. OSS