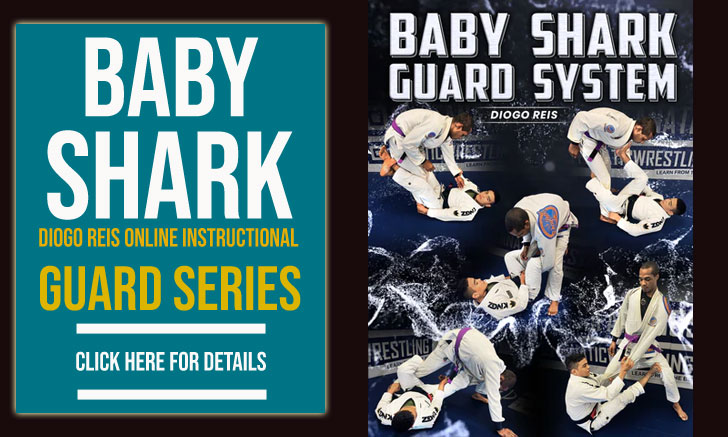 One of the men responsible for GFTeam's success, Huanderson Pavão is one of those guys that is not mentioned often enough in the sport. A top level grappler with a vicious no-gi game and one of the top coaches out there, BJJ Heroes was lucky enough to drag him out of his busy schedule to talk to us about his past enterprises in the USA, his future and the release of his new website (www.pavaobjj.com)
Huanderson Pavao: If you want to reach where the others cannot, you need to do what the others do not.
BJJ Heroes: You have spent some time in the United States recently, coaching, how was the experience?
Pavao: I was invited by a good friend of mine (Andre "Tim" Monteiro) to spend some time there coaching at Carlson Gracie academy inTexas. I had the opportunity to showcase my work there, I also went to Houston where I did some workshops, both of which were very positive experiences. I managed to make good friends and even helped the American army (Editor Note: Huanderson did a seminar with the US Army)! I also had the opportunity to compete and win a few competitions in the US.
BJJ Heroes: And now that you are back, what are you doing now?
Pavao: Now in Brazil I came back to my old spot, teaching the no-gi classes at GFTeam.
BJJ Heroes: GFT has been growing and growing in the National stage and now growing to an International level, with guys like Ricardo Evangelista,  Rodolfo, Pimenta, and many others showcasing mad skills. What is the secret to this success?
Pavao: Man, GFT is like a stable, there are plenty more guys to come, just watch! The secret is simple, hard work, dedication and above everything else a great bond between us all.
BJJ Heroes: You have been travelling a lot, bringing GFT's Jiu Jitsu style to the world and you have now released an original and international new website. Tell me more about the concept of the website.
Pavao: I wanted to release this website for a while, so I can advertise my work and have an easier communication with athletes and friends who live outside Brazil. My friend Daniel was the one who helped me with the project, and the website: www.pavaobjj.com, came out looking really cool, very fresh design. I hope it can display my work better and show the GFTeam style throughout the world. Hopefully it will also enhance the interaction with people from around the world that might be interested in our philosophy.
BJJ Heroes: Not only great at Jiu Jitsu, you also love the nogi, what are the main differences for you between the nogi and the gi?
Pavao: In my opinion, the great difference is that with the gi you have an infinity of different attacks. But they are both equally complete and highly effective fighting styles.
BJJ Heroes: In your seminars, do you coach also nogi or usually you focus on your gi work?
Pavao: That depends entirely on whoever hires me, I can do either or, I just focus on passing my knowledge the best possible way and I always congratulated on the end result.
BJJ Heroes: I heard you are heading back to Europe to spread your Jiu Jitsu gospel, how did this opportunity arise?
Pavao: 4 years ago I lived inLondon,England, I made great friendships there and established contacts. People seem to like my work there so they invite me every year to come back and share my knowledge with the folks from the old continent. I love travelling through Europe! And this year I have a ton of new positions to show those guys.
BJJ Heroes: Where will you be going in Europe?
Pavao: I have seminars booked in France, Germany, Spain, Ireland, Switzerland and Portugal oh, and probably Italy, still sorting out the details, but should confirm this soon.
BJJ Heroes: And for those who want to know more about your ground game, when can they find you?
Pavao: On my website I will post the full itinerary. Anyone that is interested can email me at any time ([email protected]).
BJJ Heroes: Anything else you want to say for the readers out there?
Pavao: To all the BJJ Heroes readers: If you want to reach where the others cannot, you need to do what the others do not.
I whish all of you a great 2012 with many happy moments, victories and medals. I hope to see all of my friends that are scattered throughout the world this year!