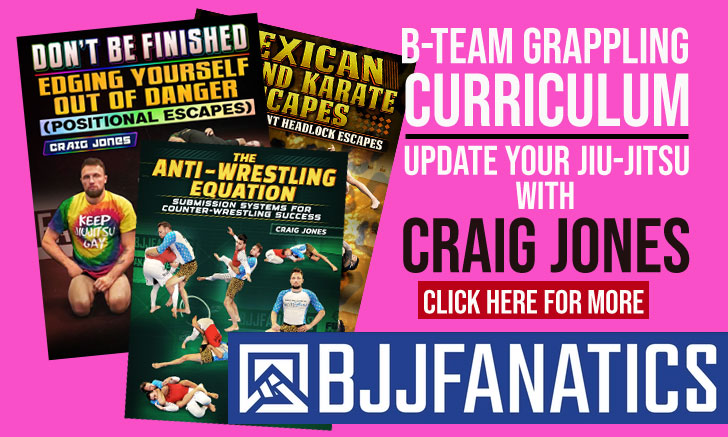 Tommy Langaker is one of the hottest prospects in European jiu jitsu today, having many important medals in his cupboard and submission wins over big names such as Gordon Ryan and Hugo Marques. Although he earned his brown belt from Guilherme and Rafael Mendes, the scandinavian has since switched camps – now working with José Carlos of Kimura/Nova Uniao in Norway, where he prepared for his second showing at Copa Pódio – this weekend.
This time Langaker will be going up against the Brazilian Vicente Cavalcanti (who has been living in Australia for many years) in the 'Vikings vs Kangaroos' country challenge.
Tommy's Brazilian jiu jitsu journey started at the age of 17. He had been an avid traditional jiu jitsu (ju-jutsu) practitioner for 6 years, but felt disheartened with the training process at the time. When a friend introduced him to the Brazilian style of grappling, Langaker immediately felt at home.
The Peruvian Luis Alberto Armas, was Langaker's first instructor. Armas was a purple belt then, but made a lasting impression on Tommy: "my style of jiu jitsu reflects a lot of his technique and game. I decided to train with other people later on, but me and Luis are still good friends, and still talk jiu jitsu from time to time".
Another important figure in Tommy's jiu jitsu life has been his long time training partner Espen Mathiesen, himself an extraordinary Norwegian grappler as well. Fully aware of their potential while climbing the ranks of this sport in their home country, the pair decided to travel and pursue their grappling goals, finding a home at the Mendes brothers AOJ academy in California.
"I first started my relationship with Atos in late 2014, after placing 3rd at the Worlds as a blue belt. I knew I needed to improve my jitsu, so I talked to my friend Espen. We decided to travel, ending up at AOJ. They took good care of us there, and really showed an interest. After that I decided to leave my old team [Guigo] and go under AOJ."
After his time spent in California, the young viking decided to return to his home country and join one of the strongest teams in Europe, Kimura/Nova Uniao. There he gets to train with the rising stars of Scandinavia on a daily basis, particularly since dropping his carpentry job to focus solely on perfecting his jiu jitsu:
"My love for carpentry will always be there, and I still do it sometimes to earn some fast cash. But now that I am training everyday with Espen Mathiesen, Vegard Randeberg, Kenneth Vikse and Pål Christian Erland, I'm in the best shape of my life. I have evolved a lot since I started training with these guys and coach José Carlos."
Having all his bases covered to progress in our sport, the only thing Langaker could be lacking is the exposure of being on the limelight of jiu jitsu. On the opposite side of that spectrum is the aforementioned Gordon Ryan, whom Tommy beat last year. A man he is confident he can beat again, having reached out to social media to try and make it happen:
"I am the last person to beat and submit Gordon Ryan. I don't see it as an accomplishment, he was just another victim to me. I have said it before, I have a lot of respect for him and what he is doing, but I know for a fact he will break if he fights me. The result will be the same, he will surrender to me." Tommy continued, "Gordon and I have been in talks of a fight. I would love to fight him but I cannot come up with the 10k he wants, so for now it is on ice. Hopefully we will meet soon, the fight will happen one day and I know it will be one of the most exciting matches ever. Me and Gordon are very similar. We are warriors, and we don't half ass stuff. We go for finishes."
In the meantime, Tommy is focussing on the job at hand: Copa Pódio. The competition that raised the profile of the norwegian. "Not many knew about this viking from the West Coast of Norway" [before CP], so when "Copa Podio asked if I wanted to fight again for the viking team, this time against the Australians, of course I said yes! I asked for Kit Dale but that did not happen. I believe that would be a good fight, but he struggled with the knee injury."
Instead Tommy will be facing Vinente Cavalcanti, an experienced black belt under Alexandre Paiva, who has been stationed in Australia for a few years.
Copa Pódio – Vikings vs Kangaroos will take place in Sao Paulo, Brazil on the 22nd of October, 2016 (this Saturday).
All quotes used taken from Tommy Langaker's interview to BJJ Heroes.