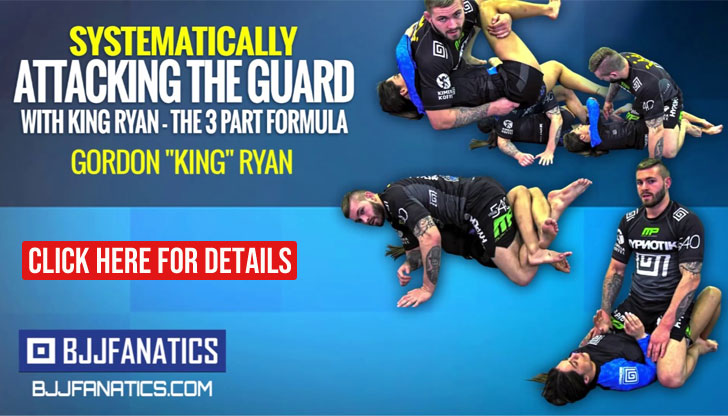 One of the rising stars in jiu jitsu today is Oliver Taza. Born in Lebanon, having also lived in Saudi Arabia, Taza settled in Canada during his early teens. There he showed promise as a soccer (football) player representing his school and the province of Quebec for a few years.
In 2012 Oliver felt the need to have a break from the soccer routine, then joining joined Firas Zahabi's Tri Star mixed martial arts (MMA) academy in Montreal for that effect. Taza practiced jiu jitsu there for 3 months, but felt a bigger connection with boxing at the time choosing to focus on that. 6 amateur boxing matches later, on February 2014 Taza returned to Zahabi's grappling class.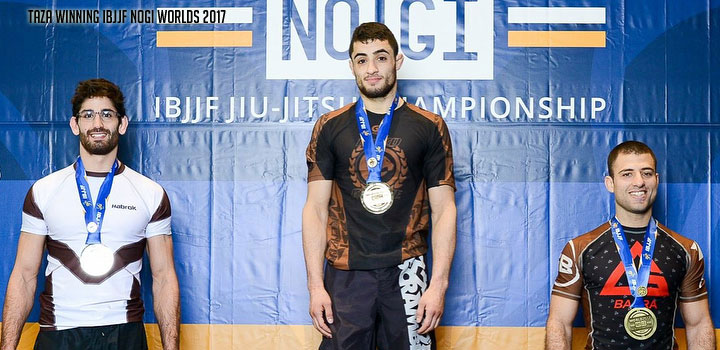 Taza trained almost exclusively with coach Firas up to purple belt. By then he started making a few trips to New York to train at the Renzo Gracie Academy with coach John Danaher. The close contact with the famous Danaher Death Squad – the name used to describe John's pro competition team, drove Oliver to settle on the no-gi submission only aspect of jiu jitsu, the main aim of this work group. As the the consistency of his NYC trips intensified so did his attention on nogi and team Renzo Gracie.
After finding great success in the sub-only circuit Oliver Taza returned to the gi, being a regular face in the IBJJF tournament scene. Although crossovers are a regular thing in the sport, at a professional level these tend to occur from an opposite angle (gi athletes testing themselves in nogi sub only) and not the other way around. This trend has its days numbered according to Taza: "Slowly but surely we will see more nogi guys competing in the gi. Some of my teammates have started switching, they do it once or twice and after a while they miss it (..) it's only a matter of time. Once people understand both and the differences in them they will make the transition".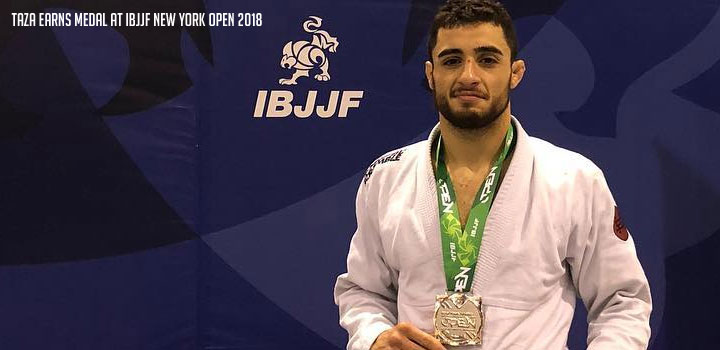 Aside from the fun factor, a bigger reason behind Oliver's return to the gi was one of personal growth. "I want to be a black belt one day, and to me a black belt should be good in both styles" said Taza, who also believes that to win the holy grail of jiu jitsu's tournaments, the ADCC, an athlete must test himself in the gi circuit. As strange as the suggestion may seem (given that it is a nogi competition) Taza stands by his claim: "when you compete with the gi you are able to go up against the highest level guys out there, plus it helps you prepare for the ADCC. It is a similar ruleset and people employ the similar strategies."
Almost unprecedented, Taza earned his current brown belt rank in less than 2.5 years of training. His talent and willingness to test the waters at the highest level, over every grappling environment proved to be an important asset in his progress as a jiu jitsu player. Wins at the IBJJF, UAEJJF, ACBJJ, Polaris Invitational, Metamoris, Sapateiro and many more competitions helped boost the process and today, after only 4 years of training he is one of the most desired and well known faces in the pro circuit.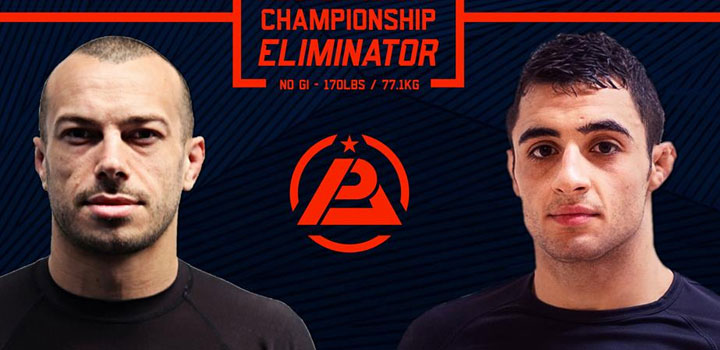 On July 14, 2018 Oliver Taza will be facing one of the biggest challenges of his career in Australian jiu jitsu star Lachlan Giles. A match-up with Fight Of The Night award written all over it. We hope to see this and much more from the young Lebanese talent in years to come.
Oliver Taza IG: @tazagarami
More on Taza vs Giles Visit: polarisprograppling.com