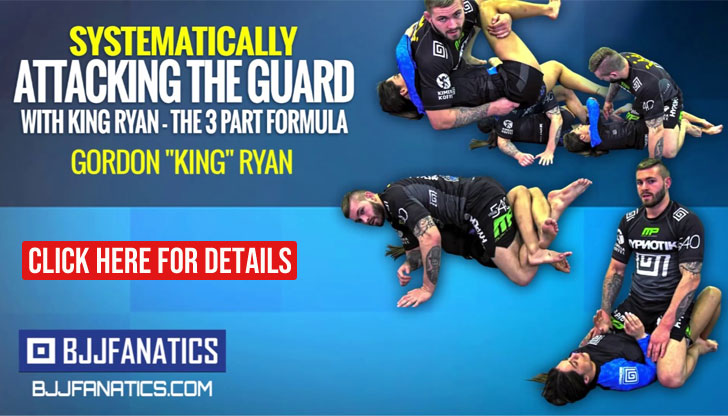 For years martial arts literature served the double function of educating and disseminating its varied combat systems to the masses. In BJJ this trend was started by Gracie jiu jitsu founder Carlos Gracie through his 1948 book – "Introdução ao Jiu Jitsu" (Introduction to Jiu Jitsu). In this publication Carlos shared not only techniques, but also his reflections on the usefulness of starting jiu jitsu and warned about the dangers of growing up without the lessons taught by the gentle art, proposing that GJJ could be the salvation for many of the problems faced by the youth back then.
Under this same premise, but without uncovering the details of the program was Rorion Gracie's world famous "Gracie in Action" VHS tapes, the first volume of which came out during the late 1980s. Being the savvy businessman that he's always been known to be, shortly after the In Action tapes Rorion saw enough room on the market for the release of jiu jitsu's first ever video instructional, and in 1991 released a breakthrough piece named 'Gracie Jiu Jitsu Basics', made in collaboration with his younger brother (and soon to be 1st UFC champion) Royce Gracie.
After the secret of Gracie Jiu Jitsu was uncovered to a broader American audience through the Ultimate Fighting Championship (November 1993), the market begged for fresh BJJ content. The opportunity was fortuitously grasped by two legends of this martial art: Renzo Gracie and Craig Kukuk with the aptly referenced – Renzo Gracie/Craig Kukuk Brazilian Jiu Jitsu Instructional (1994). The video was a success and is still referenced to this day as a historic piece, being described by Slideyfoot.com as "an excellent instructional, which has managed to stay fairly relevant despite its venerable age. The teaching is great, made even more accomplished by coupling it with vale tudo footage, showing you the application under pressure."
Renzo + Kukuk's tape remained as the ex-libris of long distance BJJ training for a while, though the torch of broadcasting the sport/martial art to a broader audience was past on through a few different hands, none more important than the boys at On The Mat (Alan Marques and Scotty Nelson) who showcased the buzz of BJJ's sporting scene in Rio de Janeiro during the late 90's.
Another gem brought forward in the late 1990's was Zé Mario Sperry's "Vale Tudo Series". Fully detailed training manuals, these series are remembered to this day not only for their technical purpose, but also for comedy value brought forward by Sperry's charisma on camera (see video below).
In fact the comedy element in these early days, amateurish style DVDs became somewhat of an asset, helping bring forward many Brazilian mannerisms heard today in every jiu jitsu gym around the globe. One of these famous quirks came from Fernando Margarida's "BJJ is like Jeans" (video below) – revealed in Margarida's tutorial, which although not very well received at the time, will forever be part of our sport's folklore through that little segment.
An important step towards a more professional BJJ DVD production line was taken by BudoVideos. The project started by 'Budo' Jake and 'Budo' Dave began in 2003 when Jake returned to the United States after a long stay in Japan. Initially set to embrace a wide range of martial arts, the company soon focused on jiu jitsu, becoming one of the big players in the industry. A leader not only in training content, but also in the live streaming of the top tournaments at the time.
Another big innovator in the long distance training was Marcelo Garcia's "In Action" program – a name taken from Rorion's very first Gracie tapes. Regarded as one of the Greatest Of All Time (GOAT) in jiu jitsu both with and without the gi, Marcelo's jiu jitsu library took the game to a different level, raising the industry's bar in the quality of the detail and professionalism brought forward.
Today other GOAT status figures have added their style to online training, one of the more recent ones being Roger Gracie with RogerGracie.Tv which has rapidly become the most successful online grappling curriculum brought forward by an European production. The mighty Marcus Almeida is also said to be joining the streaming world with his own coaching channel (to be released soon).
Another legend and a pioneer in the art of long distance training, the aforementioned Renzo Gracie has continuously reinvented the trade. His recent alliance with Gallerr – named Mastering Jiu Jitsu has been one of the best received jiu jitsu courses of present times. Picking up on a theme often neglected, Mastering JJ brought out a well structured, well thought out beginners curriculum, bringing back some of the early knowledge of Gracie Jiu Jitsu. Including mental preparation and self defence.
On the other side of the online training spectrum is the pinpointing of games a huge tool in today's sporting context where studying the idiosyncrasies of your game (or that of your opponents) becomes a tournament winning asset. The funneling of these macro environments is something that Digitsu picked up a few years ago, and something the New York based company has developed with extreme efficiency. From Dominyka Obelenyte's famous 'domoplata' game to Lucas Lepri's demolishing knee-ride system, Digitsu has improved the on-demand stream world wide.
With jiu jitsu growing rapidly and numerous technical innovations occurring on a yearly basis, learning new systems with the online method has become one of the most powerful weapons in the arsenal of any athlete or coach with long term career aspirations. As the industry realises the huge potential in this branch of our sport, and as BJJ grows into a more profitable endeavour, expect investors to pour more capital into research for on demand training. Arguably one of the most sound bets in jiu jitsu's many business routes.