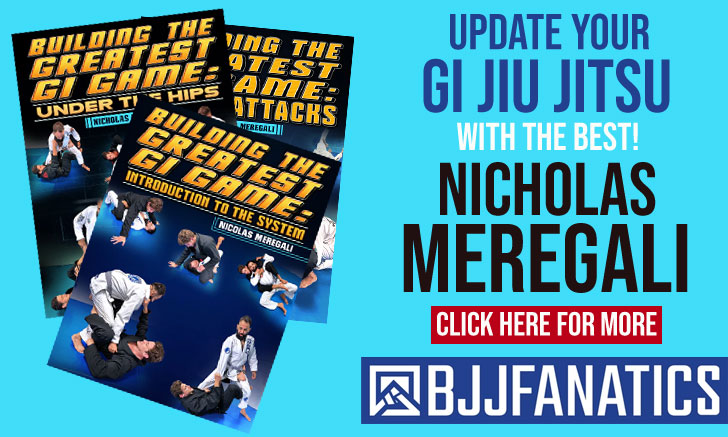 After unprecedented consecutive years away from the team podium at the IBJJF World Championships, the message from Checkmat's leaders was clear: "Invest your time on the team's foundations".
This directive resonated across the team's coaches, particularly in the US where Checkmat restored their place as one of the leading academies in the sport by conquering a hard earned 2nd spot on the overall scoreboard of the 2016 Worlds.
This same message was exactly what Checkmat's generals, the Vieira brothers – "Rico" and "Leozinho", transmitted to the European team leaders at last week's Summer Camp, organized by Fight Zone London academy executives: Marco Canha, James Roach and Cristina Sempere, who did a fantastic job with this 5 day jiu jitsu bonanza in the south of Spain.
In true Vieira Bros fashion, Ricardo and Leonardo taught through their unique conceptual style of coaching, with innovative positions (some of which are yet to be named) to a mixed crowd of over 60 BJJ'ers from different countries, which varied from England to Ireland and Scotland, going through Poland, Germany, Romania, France, Spain and even more remote locations such as New Zealand and Brazil. The crowd was varied not only in nationality, but also in rank, ranging from white to black belt. In fact, the numbers across all belts were very even, though the camaraderie and cooperation between advanced and beginner level students assured the smooth runnings of the camp.
The event had a perfect mix of training, sunshine and outdoors activities that ranged from trips to Aqualandia (Benidorm's water park) and the Algar Waterfalls, while the hotel town (Playa del Albir) proved to be a perfect location with sunny mediterranean beaches and plenty of good restaurants and nearby nightlife to choose from.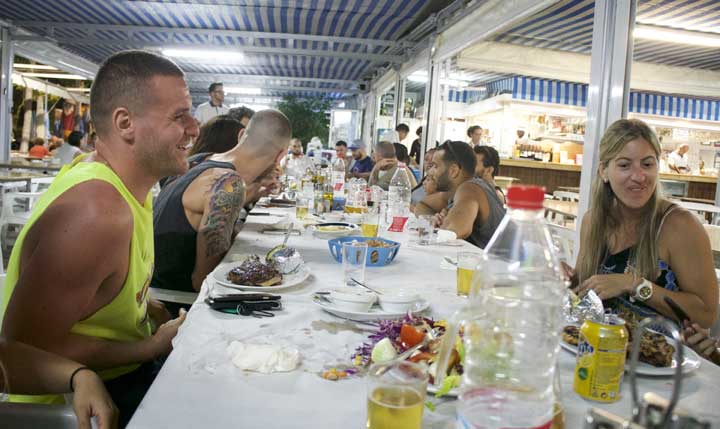 Although the after training adventures were a great part of the camp (just ask Casey and Alex who were missing in action for a couple of days thanks to the wonders of Benidorm), those who wanted to train got more than a fair share of that. 2x 2-3hour sessions per day (morning + late afternoon) and a chance to meet people from different teams, exchange training ideas and roll with some of the best in the business in a fun, relaxed atmosphere.
Another high point of the Vieira Bros training camp was the promotion of two members of the Fight Zone London academy, one of the largest European affiliates of Checkmat with over 500 members whose team is led by one of Ricardo Vieira's top pupils, Marco Canha. The promoted were Junior Fernandes, who has tore up the junior division and is now destined for greater things at blue belt, and the spaniard Isaac Moncho who earned his black belt after 3.5 years as a brown belt.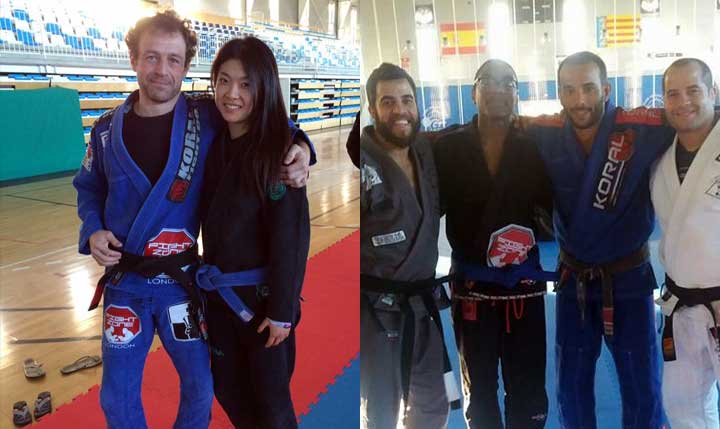 All in all the Vieira Bros Summer Camp was an all round success, with positions learned, friendships strengthened and stress released. Certainly something to look forward to next year, if you are planning a 2017 jiu jitsu Summer holiday with friends and family.
Photos by Olli Collins of 11 Little Films.