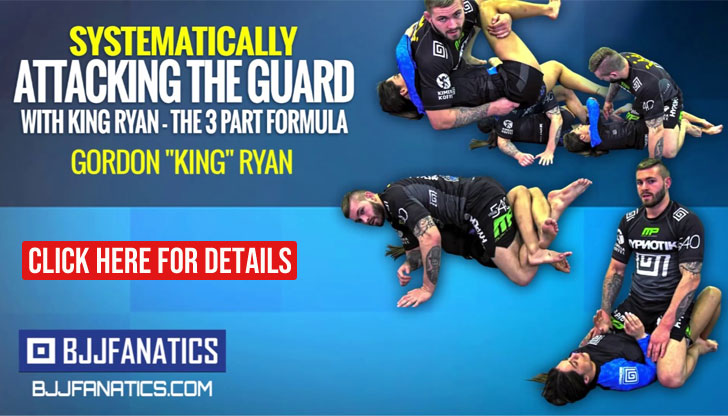 Abmar Barbosa is a Brazilian Jiu Jitsu black belt under Robert Drysdale who holds an extensive list of competitive grappling achievements. Abmar Barbosa is commonly known for his crowd pleasing and aggressive guard game with which he shocked the BJJ community at the 2010 Pan American Jiu Jitsu Championship by dominating the heavy favourite to win the competition, Kron Gracie.
Abmar Barbosa Jiu Jitsu
Full Name: Abmar Barbosa
Nickname: N/A
Lineage: Mitsuyo Maeda > Carlos Gracie > Helio Gracie > Rolls Gracie > Romero Cavalcanti > Leonardo Vieira > Robert Drysdale > Abmar Barbosa
Main Achievements:
Pan American Silver Medallist (2010)
Rickson Gracie Cup Champion (2009)
Pan American Bronze Medallist (Brown Belt Open Weight 2008)
Favourite Technique/Position: Open Guard
Weigh Division: Médio (82Kg/181Lbs)
ssociation/Team: Abmar Barbosa Jiu Jitsu (formerly Drysdale Jiu Jitsu)
Important DVD Releases: Jiu-Jitsu Outlaw / Spider X Guard
Abmar Barbosa Biography
Abmar was born in 1983 and grew up at Rio Claro in the State of Sao Paulo, Brazil. He started training Jiu Jitsu to learn a little self defence, but has the BJJ bug grew in him he started training more and more until it became his profession, he often says "Anger brought me to Jiu Jitsu, but love made him stay" (rough translation). He met Robert Drysdale in Sao Paulo at Brasa's Head Quarters a team with which he was training at the time, he later moved to the US and found a master in Drysdale. After a period training with the ADCC Absolute 2007 Champion, he received his Black Belt (in August 2008) from Drysdale and Felipe Vidal.
Abmar Barbosa trained with Felipe Vidal (who coaches in a near by town) until November 2009 as he decided after winning the Rickson Gracie Open Cup in Japan, to open his own academy in the United States. He called his new academy Abmar Barbosa Jiu Jitsu (Check out his academy's website at – www.abmarbarbosajiujitsu.com).
Although Abmar has always been a very tough competitor with over 40 titles in Jiu Jitsu, it wasn't until April 2010 he got a few heads turned his way. This happened at the Jiu Jitsu Pan Americans as he shocked the BJJ world by defeating heavy favourite Kron Gracie in the first fight of the competition, winning by 11-0. He went on to win against another high profile figure Lucas Leite submitting him, ending in second place of the competition.
After his amazing performance in the Pan Ams he received a hurray of praises gained many fans who congratulated him on forums and emails all over the World, when being contacted for this interview he left a message of appreciation for all those who supported him.
Abmar Barbosa vs Renan Barao