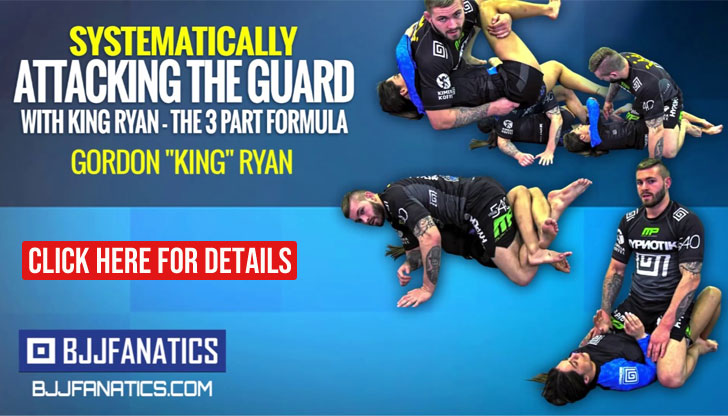 11th of April 2010 was a very important day for Jiu Jitsu followers as the 2nd biggest competition in the World just took place. This memorable event had amazing fights and was excellent throug and through, with plenty of surprises which left spectators on the edge of their seats.
From this year's event, two stars have emerged out of the Middleweight Division, Abmar Barbosa who won against Kron Gracie with a conclusive 11-0 and went on to submit another favourite in Lucas Leite, and Kayron Gracie who in his very first competition as a black belt, defeated Marcelo Mafra first and won against another favourite of the Middle Weight Division, Sergio Morais by 2 advantages winning the Gold Medal in the final against Abmar by Three sweeps to two.
The Final Results:
Rooster Weight
Bruno Malfacine (Alliance) x Felipe Costa (Brasa)
In the "Galo" Weight Division, Bruno Malfacine passed the guard, went for the back and got the tap due to a strangle hold.
Light feather Weight
Carlos Holanda Vieira "Esquisito" (Checkmat) vs Caio Terra (Gracie Fighter)
In the "Pluma" Division, Carlos Holanda ended the winner by points against Caio Terra in a competitive fight.
Feather Weight
Rubesn Charles "Cobrinha" vs Marcelino Freitas
Cobrinha had a very tough fight in the "Pena" division, after spending most of the fight trying to pass Freitas's Guard, he eventually made it close to the final and got the points and the gold.
Light Weight
Michel Langhi (Alliance) vs Lucas Lepri (Alliance)
Two fighters from the same team here, Gold went to Langhi.
Middle Weight
Kayron Gracie (Gracie Barra) vs Abmar Barbosa (Drysdale Jiu Jitsu)
The two surprise fighters to come out of this years competition made an excellent final with a show of offensive guards from both guys. Kayron took gold with the final score in 6-4 for the Gracie.
Medium Heavy Weight
Andre De Freitas (Gracie Fighter) vs Otavio Sousa (Gracie Barra)
A great display from the favourite Otávio, winning by 7-0.
Heavy Weight
Raphael Lovato Jr. (Ribeiro Jiu Jitsu) vs Bernardo Faria (Alliance)
A fantastic day for Bernardo faria who had submitted every oponent on his way to the final, got hia gold medal by dominating lovato, passing the guard and even scoring a full mount on the American.
Super Heavy Weight
Marcel Fortuna (Ralph Gracie) vs Antonio Braga Neto (Ralph Gracie)
The two fighters from the same team decided not to fight and the title went to Braga Neto.
Ultra Heavy Weight
Luiz Felipe Theodoro (Godoi) vs Gabriel Vella (Ryan Gracie)
Gabriel Vella won in a snooze fest against "Big Mac". None of the fighters could take each other down and the fight was decided by an advantage that went in Vella's favour.
Open Weight
Antonio Braga Neto (Ralph Gracie) vs Bernando Farias (Alliance)
Bernardo took Gold in the Absolute Division by sweeping Braga Neto from the Omoplata.