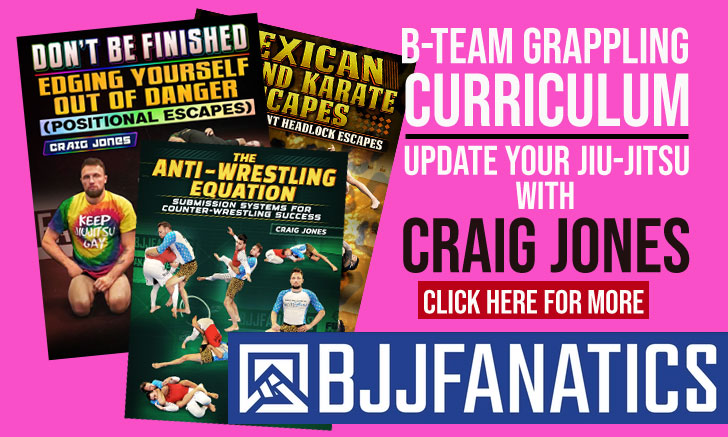 Jessica Caroline Dantas is a jiu-jitsu black belt under Alessandro Nunes as well as one of the main representatives of the PAX Jiu-Jitsu Academy and Alessandro BJJ teams, although also known for representing the Brasa / Caio Terra Association on the international circuit. Caroline became widely regarded as one of the top rooster/light-featherweight competitors of her generation after her outstanding performances as a colored belt, particularly her 2019 brown belt campaign in which she conquered both the World and the Pan Championships of the International Brazilian Jiu-Jitsu Federation (IBJJF).
Jessica Caroline Jiu-Jitsu
Full Name: Jessica Caroline Coelho Dantas
Nickname: N/A
Lineage: Carlos Gracie > Helio Gracie > Orlando Barradas > Augusto Vicente > Alessandro Nunes > Jessica Caroline
Main Achievements:
1st Place IBJJF Pan Championship (2023)
1st Place IBJJF European Open (2023)
1st Place IBJJF South American Championship (2021)
2nd Place IBJJF World Championship (2021)
2nd Place CBJJ Brazilian Nationals (2022 / 2023)
Main Achievements (Colored Belts):
1st Place IBJJF World Championship (2019 brown)
1st Place IBJJF Pan Championship (2019 brown)
1st Place IBJJF European Open (2016 blue)
1st Place IBJJF South American Championship (2014 blue, 2017 purple)
1st Place CBJJ Brazilian Nationals NoGi (2015 blue, 2016/2017**/2018 purple)
1st Place IBJJF São Paulo BJJ Pro (2016/2018 purple)
1st Place IBJJF Rio BJJ Pro (2014 blue, 2018 purple)
1st Place UAEJJF Abu Dhabi Grand Slam, RJ (2017/2018 purple)
2nd Place CBJJ Brazilian Nationals (2016 blue, 2018 purple)
3rd Place CBJJ Brazilian Nationals (2015 blue)
3rd Place UAEJJF Abu Dhabi World Pro (2018 purple)
* Absolute
** Weight and Absolute
Favorite Position/Technique: De La Riva Hook
Weight Division: Pluma (118lbs / 53.5kg)
Team/Association: PAX JJ Academy / Alessandro BJJ
Jessica Caroline Biography
Jessica Caroline was born on January 18, 1994, in Bangú, Rio de Janeiro, Brazil.
Growing up Caroline was not particularly dedicated to competitive sports. That would change after reaching her teenage years, a time in which Jessica decided to join a fitness gym. It was there that Caroline became acquainted with jiu-jitsu, through a women-only class that was taught at her training vicinity.
Jessica was 17 years old (2011) when she first took the aforementioned women-only class, with coach Wendel Duarte. After enjoying training for a few months Caroline became more invested in the sport, which invariably led Caroline on to the competition circuit. In 2014, while competing at a local tournament by herself, black belt Alessandro Nunes helped Jessica, by standing in her corner and yelling instructions. Caroline enjoyed his coaching and decided to visit Nunes' competition class, a schedule well known for gathering some of the best athletes in the Niteroi region.
After her first competition class, and although a 2-hour commute on public transport, Jessica Caroline started making regular trips to Alessandro Nunes' gym, where she had the opportunity to train with big names of the sport such as Brenda Heller and Rudson Mateus. In June 2014 Caroline finally decided to make a more definitive move to the Niteroi based team, then becoming a full-time athlete.
For one year Jessica traveled those 2 hours each way to train with her new team, making the most of her time by spending up to 12 hours per day on the mats. With time, Caroline and her instructor Alessandro Nunes became good friends, a relationship that grew into more and eventually led to marriage.
After a spectacular year as a brown belt (2019) in which Jessica Caroline conquered the World and Pan Jiu-Jitsu titles – the two most important trophies in the sport, the young Rio de Janeiro athlete was finally promoted to black belt in a ceremony led by her instructor and husband Alessandro Nunes on September 2019.
Jessica Caroline Grappling Record
53 WINS
BY POINTS


BY ADVANTAGES




BY SUBMISSION




BY DECISION




BY PENALTIES




BY DQ



19 SUBMISSIONS WINS
#86e620
Choke from back
16
3
#224aba
Amassa pao choke
5
1
#ff9124
Straight ankle lock
5
1
#03861f
Crucifix choke
5
1
19 LOSSES
BY POINTS


BY ADVANTAGES




BY SUBMISSION




BY DECISION




BY PENALTIES




BY DQ



8 SUBMISSIONS LOSSES
#214eb8
Choke from back
25
2
Jessica Caroline Fight History
ID
Opponent
W/L
Method
Competition
Weight
Stage
Year
25363

Bianca Basilio

Bianca Basilio
L
Triangle
Rio Open
ABS
4F
2021
26473

Brenda Larissa

Brenda Larissa
L
Pts: 2x0
SA Cont. Pro
49KG
SF
2021
27459

Ingridd Alves

Ingridd Alves
L
Armlock
Sul Americano
ABS
F
2021
28113

Mariana Rolszt

Mariana Rolszt
L
Pts: 0x0, Adv
Brasileiro
49KG
F
2021
28604

Brenda Larissa

Brenda Larissa
L
Pts: 2x2
Grand Slam RJ
49KG
SF
2021
29610

Mayssa Bastos

Mayssa Bastos
L
Choke from back
World Champ.
49KG
F
2021
31072

Fernanda Mazzelli

Fernanda Mazzelli
L
Pts: 3x0
Curitiba Open
ABS
SF
2022
31948

Gabrieli Pessanha

Gabrieli Pessanha
L
Choke
Rio Fall Open
ABS
F
2022
32212

Brenda Larissa

Brenda Larissa
L
Choke from back
Brasileiro
53KG
F
2022
33348

Julia Alves

Julia Alves
L
Pts: 2x2, Adv
Rio WO
ABS
SF
2022
34081

Brenda Larissa

Brenda Larissa
L
Pts: 3x1
Grand Slam RJ
49KG
F
2022
35177

Amanda Magda

Amanda Magda
L
Pts: 2x2, Adv
SP Open
ABS
SF
2022
35395

Amanda Magda

Amanda Magda
L
Toe hold
Rio BJJ Pro
ABS
4F
2022
36269

Diana Teixeira

L
Points
WP Qualifier
49KG
RR
2022
39585

Brenda Larissa

Brenda Larissa
L
Pts: 0x0, Adv
Brasileiro
49KG
F
2023
40166

Kauany Queiroz

L
Americana
Floripa FO
ABS
SF
2023
40400

Thamires Aquino

L
Pts: 4x4, Adv
World Champ.
53KG
SF
2023
40672

Brenda Larissa

Brenda Larissa
L
Pts: 2x0
Grand Slam RJ
49KG
SF
2023
41309

Mayara Moreira

L
Botinha
SP BJJ Pro
ABS
4F
2023
25360

Mariana Rolszt

Mariana Rolszt
W
Pts: 2x0
Rio Open
49KG
F
2021
26470

Eliana Carauni

Eliana Carauni
W
Pts: 1x0
SA Cont. Pro
49KG
4F
2021
26474

Hanna Carvalho

W
Pts: 2x0
SA Cont. Pro
49KG
RPC
2021
26638

Duda Tozoni

Duda Tozoni
W
Pts: 2x1
Gramado Pro
49KG
F
2021
27074

Duda Tozoni

Duda Tozoni
W
Pts: 6x4
BJJ Bet
N/A
SPF
2021
27437

Mariana Rolszt

Mariana Rolszt
W
Pts: 2x0
Sul Americano
49KG
F
2021
27455

Victoria Amaral

W
Pts: 6x4
Sul Americano
ABS
R1
2021
27458

Graciele Fava

W
Referee Decision
Sul Americano
ABS
SF
2021
28111

Amber Freitas

W
Kneebar
Brasileiro
49KG
SF
2021
28601

C. Ochotorena

W
Pts: 3x2
Grand Slam RJ
49KG
4F
2021
28609

Ingrid Assis

W
Botinha
Grand Slam RJ
49KG
RPC
2021
28610

Thais Loureiro

Thais Loureiro
W
Pts: 3x0
Grand Slam RJ
49KG
3RD
2021
29607

Mariana Rolszt

Mariana Rolszt
W
Pts: 0x0, Adv
World Champ.
49KG
4F
2021
29609

Serena Gabrieli

W
Botinha
World Champ.
49KG
SF
2021
29910

Marcia Karina

W
Choke from back
Rio SMO
ABS
4F
2022
29913

Mariana Rolszt

Mariana Rolszt
W
Pts: 0x0, Adv
Rio SMO
ABS
SF
2022
31065

Duda Tozoni

Duda Tozoni
W
Pts: 2x2, Adv
Curitiba Open
53KG
F
2022
31071

Natalia Zumba

W
Pts: 4x2
Curitiba Open
ABS
4F
2022
31936

Edna Vanessa

W
Armbar
Rio Fall Open
53KG
F
2022
31944

Victoria Borba

W
Choke from back
Rio Fall Open
ABS
4F
2022
31947

Graciele Fava

W
Pts: 2x0
Rio Fall Open
ABS
SF
2022
33215

Dayane Souza

W
Triangle
Floripa WO
58KG
SF
2022
33216

Ana Schmitt

Ana Schmitt
W
Pts: 4x2
Floripa WO
58KG
F
2022
34072

Karen Terra

W
Referee Decision
Grand Slam RJ
49KG
R1
2022
34077

Duda Tozoni

Duda Tozoni
W
Pts: 9x7
Grand Slam RJ
49KG
4F
2022
34079

Maria Sousa

W
Pts: 3x0
Grand Slam RJ
49KG
SF
2022
35175

Beatriz Santos

W
Pts: 2x0
SP Open
53KG
F
2022
35747

Julia Jesus

W
Armbar
South American
53KG
SF
2022
35749

Karen Terra

W
Botinha
South American
53KG
F
2022
36267

Duda Tozoni

Duda Tozoni
W
Botinha
WP Qualifier
49KG
RR
2022
37273

Julia Jesus

W
Amassa pao choke
European Open
49KG
4F
2023
37274

Jessa Khan

Jessa Khan
W
Pts: 2x0
European Open
49KG
SF
2023
37276

Thais Loureiro

Thais Loureiro
W
Pts: 0x0, Adv
European Open
49KG
F
2023
38071

Beatriz Santos

W
Pts: 8x0
Curitiba SMO
53KG
SF
2023
38073

Flavia Soares

W
N/A
Curitiba SMO
53KG
F
2023
38474

Mara Kelly

W
Pts: 2x2, Adv
Pan American
49KG
4F
2023
38478

Duda Tozoni

Duda Tozoni
W
Choke from back
Pan American
49KG
SF
2023
38479

Jhenifer Aquino

Jhenifer Aquino
W
Pts: 0x0
Pan American
49KG
F
2023
38628

Flavia Soares

W
Pts: 6x4
Rio Fall Open
53KG
SF
2023
38629

Eliana Carauni

Eliana Carauni
W
Pts: 4x2
Rio Fall Open
53KG
F
2023
39583

Amber Freitas

W
Pts: 2x0
Brasileiro
49KG
SF
2023
40388

Sayuri Batista

W
Straight ankle lock
World Champ.
53KG
8F
2023
40398

Duda Tozoni

Duda Tozoni
W
Armbar
World Champ.
53KG
4F
2023
40666

Leticia Gomes

W
Pts: 2x1
Grand Slam RJ
49KG
R1
2023
40670

Maria Abreu

W
Pts: 2x1
Grand Slam RJ
49KG
4F
2023
40677

Diana Teixeira

W
Pts: 1x0
Grand Slam RJ
49KG
RPC
2023
40679

Maria Abreu

W
Loop choke
Grand Slam RJ
49KG
3RD
2023
41861

Nathalie Gomes

W
Canto choke
Vitoria Open
53KG
SF
2023
41862

Melissa Costa

W
RNC
Vitoria Open
53KG
F
2023
42815

Jennyffer Thais

W
Crucifix choke
Sul Americano
53KG
RR
2023
42816

Beatriz Santos

W
Pts: 8x2
Sul Americano
53KG
RR
2023
43077

Flavia Soares

W
Guillotine
Brasileiro NoGi
51KG
SF
2023
43079

Barbara Silva

W
Pts: 2x0
Brasileiro NoGi
51KG
F
2023