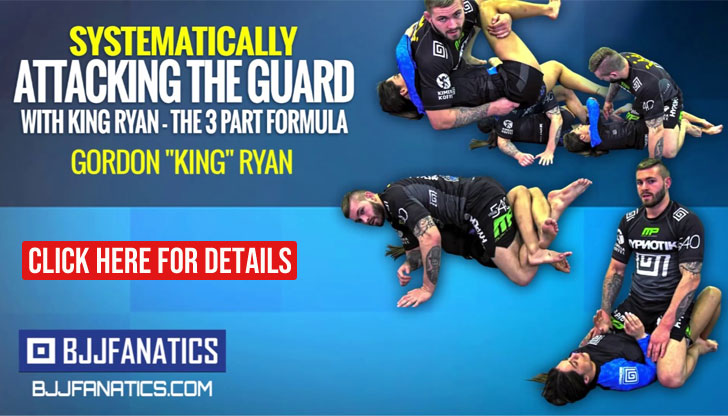 Alexandro Ceconi is and one of the most exciting fighters in Jiu Jitsu's heavyweight division. This Brazilian Jiu Jitsu black belt under Rilion Gracie (who has also experience in MMA) struggled for years to achieve success at the highest level, in his early days as a black belt, but was able to shine through adversity in 2009 when he medalled in the Brazilian Nationals and the World Championships, since then he has been a recurring figure in some of the most important tournaments of the BJJ calendar.
Alexandro Ceconi Jiu Jitsu
Full Name: Alexandro Ceconi
Nickname: N/A
Lineage: Mitsuyo Maeda > Carlos Gracie > Helio Gracie > Rilion Gracie > Alexandro Ceconi
Main Achievements:
CBJJ Brazilian National Champion (2010 / 2012)
UAEJJF Abu Dhabi World Pro Champion (2010)
UAEJJF Abu Dhabi Pro Trials Champion (2010)
CBJJ Brazilian Nationals 2nd Place (2009)
Pan American Silver 2nd Place (2016)
World Championship 3rd Place (2009)
Favourite Position/Technique: Guard-Pass and Armbar from Side Control
Weight Division: Peso Pesado (Heavyweight) 94kg – 207lbs
Team/Association: Ceconi Team (formerly with Rilion Gracie)
Alexandre Ceconi Biography
Alexandro Ceconi was born in the Santa Catarina State, Brazil. He is a black belt under Rilion Gracie, the youngest son of Gracie Jiu Jitsu founder Carlos Gracie. Alexandro was still working as a car salesman, training his conditioning in the morning and training his Jiu Jitsu at lunch time and night time, until 2008 when he decided to turn professional.
In December 2009 Ceconi made his MMA debut, submitting the "Furacão Fight Team" prospect Eder Junior with a first round armbar. Alexandre had his second MMA fight scheduled at the "Floripa Fight" event in April 2010, but had to postpone after winning the Gramado (Brazilian South) trials for the World Pro cup and consequently having to fight the final stage of the event in Abu Dhabi very close to that date. Continuing with his amazing run in 2010 he won the Brazilian National championship (also known as the Brasileiro) winning the tournament impressively even though he was suffering from tonsillitis.
By the end of 2011 Alexandro Ceconi  left his old team (Rilion Gracie Academy) to open his own BJJ academy which he called Ceconi Team.
Alexandre Ceconi vs Romulo Barral