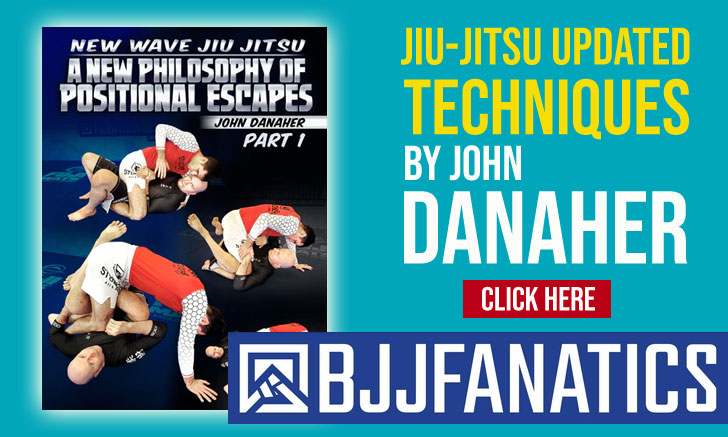 Luiz Paulo Carneiro Medeiros, commonly known in the grappling world as Luiz Paulo, is a jiu-jitsu black belt under Melqui Galvão and one of the main representatives of the Dream Art Project (Manaus branch) in the sport's international circuit. Luiz Paulo made his reputation as one of his generation's top athletes during the colored belt stages of his career, a time when he conquered important titles such as the Brazilian Nationals, South American Championships, and Abu Dhabi Grand Slam.
Luiz Paulo Jiu-Jitsu
Full Name: Luiz Paulo Carneiro Medeiros
Nickname: N/A
Lineage: Carlos Gracie > Helio Gracie > Royler Gracie / Rolker Gracie > Augusto Monteiro > Ronnie Melo > Melquisedeque (Melqui) Galvão > Luiz Paulo
Main Achievements:
1st Place AJP Grand Slam, RJ (2023)
1st Place AJP Grand Slam, AD (2021)
1st Place AJP Grand Slam, MSK (2021)
2nd Place IBJJF South American Championship (2020)
2nd Place AJP Grand Slam, RJ (2021 / 2022)
3rd Place CBJJ Brazilian Nationals (2022 / 2023)
3rd Place AJP Grand Slam, LDN (2022)
3rd Place ADCC BRA 2 Trials (2022)
Main Achievements (Colored Belts):
1st Place CBJJ Brazilian Nationals (2019 purple)
1st Place UAEJJF Grand Slam, AD (2020 brown)
1st Place IBJJF South Brazilian Championship (2019 purple)
1st Place IBJJF Sao Paulo BJJ Pro (2019 brown)
2nd Place IBJJF World Championship (2017 blue)
2nd Place IBJJF Pan Championship (2017** blue)
2nd Place IBJJF European Open (2020 brown)
3rd Place IBJJF European Open (2020* brown)
2nd Place CBJJ Brazilian Nationals Juvenile (2015)
Favorite Position/Technique: Open Guard
Weight Division: Peso Leve (76,00 kg / 168.0 lbs)
Team/Association: Dream Art – Manaus / Alliance
Luiz Paulo Biography
Luiz Paulo was born on July 15, 1998, in Manaus, the capital city of the state of Amazonas, Brazil.
Although an avid football (soccer) player during his childhood, Luiz's sporting ambitions turned to jiu-jitsu after an episode with a friend at the age of 12. While playing fighting, his buddy applied a mata-leão choke (RNC) on Luiz, which forced him to quit. After the interaction, the friend taught Paulo the maneuver and told him he had started taking jiu-jitsu classes where he had learned the technique. Curious to learn more, the Manauara decided to follow his friend to the grappling academy that same week.
Melqui Galvão was Luiz Paulo's first instructor, the man who took Luiz from white to black belt. It was also coach Galvão who instilled in Paulo the desire to become a professional jiu-jitsu player, helping the young athlete compete abroad and experience the level of professionalism applied outside of the Amazonas region, where jiu-jitsu was seen as a profession.
Following coach Melqui Galvão's lead, Luiz Paulo practiced judo and wrestling to complement his jiu-jitsu technique and range of grappling knowledge, while also spending time training in different grappling training rooms such as PSLPB's academy (Cicero Costha) early on, and Dream Art in São Paulo, Brazil. After a successful career in the colored belt divisions of jiu-jitsu, Luiz was graded to black belt in a ceremony that took place on October 15, 2020.
In August 2023 Paulo severed ties with his longtime coach, Melqui Galvão, in a somewhat contentious affair. By his side, leaving the squad were Fabricio Andrey and Brenda Larissa, two of the main figures in Galvão's squad.
Luiz Paulo Grappling Record
74 WINS
BY POINTS


BY ADVANTAGES




BY SUBMISSION




BY DECISION




BY PENALTIES




BY DQ



24 SUBMISSIONS WINS
#214eb8
Choke from back
38
9
#f58822
Hashimoto choke
4
1
#224aba
North south choke
4
1
20 LOSSES
BY POINTS


BY ADVANTAGES




BY SUBMISSION




BY DECISION




BY PENALTIES




BY DQ



2 SUBMISSIONS LOSSES
#214eb8
Choke from back
50
1
#86e620
Straight ankle lock
50
1
Luiz Paulo Fight History
ID
Opponent
W/L
Method
Competition
Weight
Stage
Year
24685

Israel Sousa

Israel Sousa
L
Pts: 3x0
Grand Slam RJ
69KG
8F
2020
24921

Alex Sodre

Alex Sodre
L
Points
South American
76KG
F
2020
25615

Mathias Luna

Mathias Luna
L
Pts: 2x2
WP BR Qualifier
77KG
SF
2021
26335

Adriano Araujo

L
Pts: 5x3
UAE Nat Pro
77KG
RR
2021
26899

Julio Anjos

Julio Anjos
L
Pts: 1x1
Asia Cont. Pro
85KG
SF
2021
29215

Levi Jones

Levi Jones
L
Pts: 4x1
World Pro
77KG
3RD
2021
29668

Faisal AlKitbe

Faisal AlKitbe
L
Pts: 2x2, Adv
President Cup
85KG
RR
2021
29671

Henrique Cardoso

Henrique Cardoso
L
Choke from back
President Cup
85KG
RR
2021
30298

Roberto Jimenez

Roberto Jimenez
L
Injury
ADCC BR2 Trials
77KG
SF
2022
31114

Lucas Protasio

Lucas Protasio
L
Pts: 3x3
Grand Slam LDN
77KG
SF
2022
32160

Luiz Santos

L
DQ
Brasileiro
76KG
SF
2022
33990

Lucas Protasio

Lucas Protasio
L
Pts: 1x1
Grand Slam RJ
77KG
F
2022
35777

Meyram Maquine

Meyram Maquine
L
Pts: 0x0, Adv
BJJ Stars
76KG
SF
2022
36241

Victor Nithael

Victor Nithael
L
Pts: 6x5
WP Qualifier
77KG
4F
2022
36999

Pedro Maia

Pedro Maia
L
Pts: 2x2, Adv
Rio SMO
82KG
F
2023
38031

Alexandre Jesus

Alexandre Jesus
L
Pts: 5x0
Curitiba SMO
82KG
F
2023
38089

Matheus Marques

L
Pts: 2x2, Adv
Curitiba SMO
ABS
8F
2023
39478

Lucas Valente

Lucas Valente
L
Straight ankle lock
Brasileiro
76KG
SF
2023
41049

Gabriel Avila

L
Pts: 2x0
Betim Open
82KG
F
2023
41064

Anderson Kauan

L
Pts: 5x0
Betim Open
ABS
R1
2023
24678

Bruno Souza

W
Armbar
Grand Slam RJ
69KG
R1
2020
24913

Marlus Salgado

W
DQ
South American
76KG
R1
2020
24918

Ian Garcia

W
Points
South American
76KG
4F
2020
24920

Raul Basilio

Raul Basilio
W
Pts: 6x5
South American
76KG
SF
2020
25023

Saad Hassan

W
Choke from back
VP League
77KG
4F
2021
25024

Mo. Alqubaisi

W
Choke from back
VP League
77KG
SF
2021
25025

Luiz Cantanhede

W
Choke from back
VP League
77KG
F
2021
25483

Ali Albannai

W
Armbar
VP Cup - 2R
85KG
4F
2021
25484

Faisal Ibrahim

W
Pts: 5x0
VP Cup - 2R
85KG
SF
2021
25485

U. Oliveira

W
Pts: 2x0
VP Cup - 2R
85KG
F
2021
25518

A. Cantanhede

W
Pts: 4x0
Grand Slam AD
77KG
R1
2021
25520

Tiago Bravo

Tiago Bravo
W
Injury
Grand Slam AD
77KG
4F
2021
25525

Espen Mathiesen

Espen Mathiesen
W
Short choke
Grand Slam AD
77KG
SF
2021
25526

Adriano Araujo

W
Pts: 3x2
Grand Slam AD
77KG
F
2021
26334

Diego Medeiros

W
Pts: 1x0
UAE Nat Pro
77KG
RR
2021
26336

Adriano Araujo

W
Pts: 1x1
UAE Nat Pro
77KG
F
2021
26897

Fausto Godoy

W
Pts: 6x4
Asia Cont. Pro
85KG
4F
2021
26900

Fausto Godoy

W
Referee Decision
Asia Cont. Pro
85KG
3RD
2021
27717

Arslan Gadzhiev

W
Triangle
Grand Slam MSK
77KG
RR
2021
27718

Magomed Ansarov

W
Armbar
Grand Slam MSK
77KG
RR
2021
27976

Mo Al Ali

W
Submission
VP Cup
77KG
R1
2021
27978

A. Alhammadi

W
Submission
VP Cup
77KG
4F
2021
27980

Mustafa Radi

W
Submission
VP Cup
77KG
SF
2021
27981

Andre Cantanhede

W
Pts: 11x0
VP Cup
77KG
F
2021
28509

Rodrigo Ferreira

W
Choke from back
Grand Slam RJ
77KG
R1
2021
28522

Pedro Maia

Pedro Maia
W
Pts: 3x2
Grand Slam RJ
77KG
8F
2021
28530

Guthierry Barbosa

Guthierry Barbosa
W
Pts: 5x0
Grand Slam RJ
77KG
4F
2021
28535

Murilo Amaral

Murilo Amaral
W
Pts: 4x4
Grand Slam RJ
77KG
SF
2021
29205

Williams Campos

W
Pts: 12x0
World Pro
77KG
4F
2021
29214

Oscar Gugala

W
Pts: 8x2
World Pro
77KG
RPC
2021
29665

Andre Almeida

W
Pts: 8x6
President Cup
85KG
RR
2021
30021

Pierpaolo Chiappe

W
Pts: 2x0
ADCC BR1 Trials
77KG
R1
2022
30036

Jhonny Loureiro

Jhonny Loureiro
W
Pts: 2x0
ADCC BR1 Trials
77KG
R3
2022
30245

Iranslav Neoral

W
RNC
ADCC BR2 Trials
77KG
R2
2022
30276

Luis Seabra

W
Pts: 2x0
ADCC BR2 Trials
77KG
R3
2022
30288

Lucas Heidi

W
Kneebar
ADCC BR2 Trials
77KG
8F
2022
30294

Marlus Salgado

W
Referee Decision
ADCC BR2 Trials
77KG
4F
2022
30300

Carlos Campos

W
Referee Decision
ADCC BR2 Trials
77KG
3RD
2022
31112

Marcelo Fausto

Marcelo Fausto
W
Pts: 2x1
Grand Slam LDN
77KG
4F
2022
31116

Adrian Sozisz

W
Pts: 4x2
Grand Slam LDN
77KG
RPC
2022
31118

Marcelo Fausto

Marcelo Fausto
W
Referee Decision
Grand Slam LDN
77KG
3RD
2022
32154

Leo Domingos

W
N/A
Brasileiro
76KG
R1
2022
32157

Lucas Valente

Lucas Valente
W
Pts: 6x0
Brasileiro
76KG
4F
2022
33260

Nathan Orchard

D
---
Polaris 20
ABS
RR
2022
33270

Nathan Orchard

D
---
Polaris 20
ABS
RR
2022
33274

Jon Blank

Jon Blank
D
---
Polaris 20
ABS
RR
2022
33282

Jon Blank

Jon Blank
D
---
Polaris 20
ABS
RR
2022
33500

Liam Alpang

W
Armbar
Honor Challenge
85KG
SPF
2022
33964

Lucas Dario

W
Pts: 6x0
Grand Slam RJ
77KG
R2
2022
33977

Elder Junior

W
Pts: 13x8
Grand Slam RJ
77KG
8F
2022
33988

Yan Lucas

Yan Lucas
W
Referee Decision
Grand Slam RJ
77KG
SF
2022
34822

Marlus Salgado

W
Pts: 2x2
North BRA Pro
77KG
SF
2022
35776

Pablo Lavaselli

Pablo Lavaselli
W
Pts: 0x0, Adv
BJJ Stars
76KG
4F
2022
36237

Marco Aurelio

W
Submission
WP Qualifier
77KG
R1
2022
36996

Pierpaolo Chiappe

W
Hashimoto choke
Rio SMO
82KG
4F
2023
36997

Raul Basilio

Raul Basilio
W
Pts: 3x0
Rio SMO
82KG
SF
2023
37059

Darlan Casaca

W
Pts: 0x0, Adv
Rio SMNGO
85KG
4F
2023
37060

Wallisson Oliveira

W
Pts: 0x0, Adv
Rio SMNGO
85KG
SF
2023
37062

Matheus Paula

W
Referee Decision
Rio SMNGO
85KG
F
2023
38023

Pierpaolo Chiappe

W
Choke from back
Curitiba SMO
82KG
8F
2023
38026

Elder Junior

W
Points
Curitiba SMO
82KG
4F
2023
38029

Pedro Maia

Pedro Maia
W
Referee Decision
Curitiba SMO
82KG
SF
2023
38769

Saad Abdulah

W
Choke from back
Presidents Cup
77KG
RR
2023
38771

Ali Monfaradi

Ali Monfaradi
W
Pts: 10x2
Presidents Cup
77KG
RR
2023
39473

Leandro Rounaud

Leandro Rounaud
W
Pts: 4x2
Brasileiro
76KG
8F
2023
39475

Luis Ribas

W
Pts: 6x4
Brasileiro
76KG
4F
2023
40488

J. Mubarak

W
North south choke
President Cup
77KG
4F
2023
40490

Sultan Jaber

W
Pts: 0x0, Adv
President Cup
77KG
SF
2023
40492

Ali Monfaradi

Ali Monfaradi
W
Pts: 0x0, Adv
President Cup
77KG
F
2023
40592

Marcus Ferreira

W
Choke from back
Grand Slam RJ
77KG
8F
2023
40598

Luiz Santos

W
Pts: 2x0
Grand Slam RJ
77KG
4F
2023
40602

Vital Neto

W
Referee Decision
Grand Slam RJ
77KG
SF
2023
40603

Leandro Rounaud

Leandro Rounaud
W
Pts: 3x0
Grand Slam RJ
77KG
F
2023
41045

Igor da Silva

W
Choke from back
Betim Open
82KG
4F
2023
41048

Luis Eduardo

W
Choke from back
Betim Open
82KG
SF
2023
41264

Guilherme Alves

W
Pts: 5x2
SP BJJ Pro
82KG
4F
2023
41267

Elder Junior

W
Armbar
SP BJJ Pro
82KG
SF
2023
41268

Gabriel Avila

W
Pts: 7x2
SP BJJ Pro
82KG
F
2023