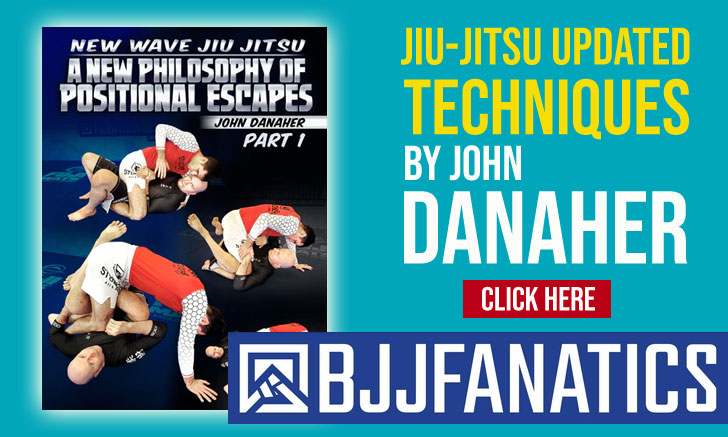 Tarsis Humphreys is a Brazilian Jiu Jitsu top competitor in the black belt "Peso Meio Pesado" division (under 88kg/194lbs). The Alliance BJJ academy representative was the first man graded by Fabio Gurgel from white to black belt to earn a gold medal at the World Championships (in the black belt division), Tarsis  was also the winner of the very first World Professional Jiu Jitsu Cup (today called Abu Dhabi World Pro) in both his weight and the open weight divisions back in 2009.
Tarsis Humphreys Jiu Jitsu
Full Name: Tarsis Carvalho Humphreys
Nickname: n/a
Lineage: Mitsuyo Maeda > Carlos Gracie > Helio Gracie > Rolls Gracie > Romero Cavalcanti > Fábio Gurgel > Tarsis Humphreys
Main Achievements:
IBJJF World Champion (2010)
IBJJF Pan American Champion (2006** brown)
IBJJF European Open Champion (2010)
CBJJ Brazilian National Champion (2006 brown, 2009)
IBJJF Los Angeles BJJ Pro Champion (2016)
IBJJF World Championship Runner-up (2000 blue junior, 2009/2015)
IBJJF Pan American Championship Runner-up (2004** brown, 2007**/2008)
IBJJF Pan American No-Gi Championship Runner-up (2008)
CBJJ Brazilian National Championship Runner-up (1998 child yellow, 2006 brown absolute, 2009)
IBJJF World Championship 3rd Place (2002 purple, 2004** brown/2005* brown, 2007/2008)
IBJJF Pan American No-Gi Championship 3rd Place (2008*)
IBJJF European Open Championship 3rd Place (2010*)
CBJJ Brazilian National Championship 3rd Place (2007)
ADCC Finals 3rd Place (2007)
* Absolute
** Weight and absolute
Favourite Position/Technique: Good overall game
Weight Division: Meio Pesado (88kg-194lbs)
Association/Team: Alliance
Tarsis Humphreys Biography
Tarsis Humphreys was born on November 4th 1983 in Sao Paulo capital of Sao Paulo state in Brazil. He started training Jiu Jitsu when he was around 13 years of age after a close friend from school showed him a couple fo BJJ moves, namely the armbar and the "mata leao". After Tarsis witnessed how effective these techniques were he decided to give Jiu Jitsu a go.
Tarsis' first and only coach was the famous "General" of Alliance, Fabio Gurgel. Gurgel graded Tarsis in all his belt, including his black belt in 2006 just after he won the world title for the second time in the brown belt division. After he reached the black belt level, Tarsis Humphreys continued in good form proving he was more then capable of fighting amongst the best grapplers in the world, winning the Pan American Championships that year in both his weight and the open weight (absolute) division.
In 2009 after he won both his weight class and the absolute division at the World Pro Cup finals in Abu Dhabi (earning a total of 14 000 dollars in the process), Tarsis told the press he would use that money to invest on tuition for a new profession, though maintaining that he would not leave Jiu Jitsu. Tarsis would later move to the United States of America (2010) where he opened his own academy, though the American experience was short lived and he chose to return to Brazil.
Tarsis Humphreys Grappling Record
61 WINS
BY POINTS


BY ADVANTAGES




BY SUBMISSION




BY DECISION




BY PENALTIES




BY DQ



20 SUBMISSIONS WINS
#214eb8
Choke from back
40
8
#bf1f6c
Bow and arrow
5
1
49 LOSSES
BY POINTS


BY ADVANTAGES




BY SUBMISSION




BY DECISION




BY PENALTIES




BY DQ



7 SUBMISSIONS LOSSES
#86e620
Choke from back
14
1
Tarsis Humphreys Fight History
ID
Opponent
W/L
Method
Competition
Weight
Stage
Year
1441

Delson Heleno

Delson Heleno
L
Pts: 2x0
World Champ.
88KG
4F
2006
1467

Alexandre Ribeiro

Alexandre Ribeiro
L
Points
World Champ.
ABS
4F
2006
1620

Romulo Barral

Romulo Barral
L
Pts: 2x2, Adv
Pan American
88KG
F
2007
1634

Romulo Barral

Romulo Barral
L
Pts: 6x6, Adv
Pan American
ABS
F
2007
1650

Delson Heleno

Delson Heleno
L
Pen
ADCC Trials
88KG
F
2007
1663

A. Cacareco

L
Points
ADCC
ABS
4F
2007
1703

Demian Maia

Demian Maia
L
Points
ADCC
88KG
SF
2007
1757

Saulo Ribeiro

Saulo Ribeiro
L
Pts: 2x2, Adv
World Champ.
88KG
SF
2007
1772

Andre Galvao

Andre Galvao
L
Referee Decision
World Champ.
ABS
R1
2007
1824

Luiz Theodoro

L
Points
Super Challenge
ABS
SF
2007
1877

Andre Galvao

Andre Galvao
L
Injury
Pan American
88KG
F
2008
1960

Alexandre Ribeiro

Alexandre Ribeiro
L
Pts: 2x0
World Champ.
94KG
SF
2008
2016

Marcello Salazar

L
N/A
NoGi Worlds
88KG
R1
2008
2058

Otavio Sousa

Otavio Sousa
L
Points
Capital Challenge
88KG
SF
2008
2120

Rafael Rihan

L
Points
Brasileiro
88KG
F
2009
2263

David Avellan

L
RNC
ADCC
88KG
4F
2009
2352

Romulo Barral

Romulo Barral
L
Referee Decision
World Champ.
88KG
F
2009
2374

Rodrigo Cavaca

Rodrigo Cavaca
L
Points
World Champ.
ABS
R1
2009
2503

Gustavo Campos

Gustavo Campos
L
Adv
European
ABS
SF
2010
2745

Roger Gracie

Roger Gracie
L
Choke from back
World Champ.
ABS
4F
2010
2916

Romulo Barral

Romulo Barral
L
Pts: 3x0
World Pro.
83KG
4F
2011
2932

Rodolfo Vieira

Rodolfo Vieira
L
Pts: 5x2
World Pro.
ABS
SF
2011
3800

Vitor Toledo

Vitor Toledo
L
Referee Decision
World Pro.
88KG
R1
2012
4107

Roberto Alencar

Roberto Alencar
L
Pts: 0x0
World Champ.
94KG
4F
2012
4285

Rofolfo Vieira

L
Pts: 16x0
Rockstrike
ABS
NA
2012
4373

Dean Lister

Dean Lister
L
Heel hook
World Expo
ABS
SPF
2013
4611

Andre Galvao

Andre Galvao
L
Kimura
Pan American
88KG
R1
2013
4665

Claudio Calasans

Claudio Calasans
L
Pts: 6x0
World Pro
82KG
4F
2013
4681

Marcus Almeida

Marcus Almeida
L
Points
World Pro
ABS
SF
2013
4683

Claudio Calasans

Claudio Calasans
L
Adv
World Pro
ABS
3PLC
2013
4803

Gustavo Campos

Gustavo Campos
L
Points
World Champ.
88KG
4F
2013
7126

AJ Sousa

AJ Sousa
L
Points
World Pro
85KG
4F
2015
7187

Keenan Cornelius

Keenan Cornelius
L
Pts: 2x0
World Pro
ABS
R2
2015
7485

Leandro Lo

Leandro Lo
L
Pts: 7x0
World Champ.
88KG
F
2015
8297

J. Urholin

D
---
Macaco Branco
ABS
SPF
2015
10034

Patrick Gaudio

Patrick Gaudio
L
Pts: 0x0, Adv
World Champ.
88KG
4F
2016
10136

Joao Rocha

Joao Rocha
L
Footlock
All Star Tour
ABS
F
2016
10828

Tanner Rice

Tanner Rice
L
Pts: 0x0, Adv
US Open
95KG
SF
2016
12030

Lucas Barbosa

Lucas Barbosa
L
Referee Decision
FIVE Super League
92KG
SF
2017
12031

Tanner Rice

Tanner Rice
L
Estima lock
FIVE Super League
92KG
3RD
2017
12440

Diego Herzog

L
Points
American Cup
94KG
RR
2017
16049

Clark Gracie

Clark Gracie
L
Pts: 0x0, Adv
King of Mats
85KG
RR
2018
16052

Roberto Satoshi

Roberto Satoshi
L
Triangle
King of Mats
85KG
RR
2018
16564

Esdras Mendes

L
Points
World Champ.
88KG
8F
2018
16985

Kaynan Duarte

Kaynan Duarte
L
Referee Decision
W.S.O.G.
O81KG
SF
2018
16986

James Puopolo

James Puopolo
L
Referee Decision
W.S.O.G.
O81KG
3RD
2018
17796

Edwin Najmi

Edwin Najmi
L
Referee Decision
WSOG 2
81KG
R1
2018
18006

Mahamed Aly

Mahamed Aly
L
Points
Black Belt CBD
O83KG
SF
2018
19641

Lucas Barbosa

Lucas Barbosa
L
Pts: 5x0
Pan American
88KG
4F
2019
20668

Matheus Diniz

Matheus Diniz
L
Pts: 3x0
World Champ.
88KG
R2
2019
1618

Joao Oliveira

W
Armbar
Pan American
88KG
SF
2007
1632

Flavio Almeida

Flavio Almeida
W
Choke from back
Pan American
ABS
SF
2007
1648

Rousimar Palhares

Rousimar Palhares
W
Points
ADCC Trials
88KG
4F
2007
1649

Romulo Barral

Romulo Barral
W
Points
ADCC Trials
88KG
SF
2007
1657

Braulio Estima

Braulio Estima
W
Points
ADCC
ABS
R1
2007
1697

Jorge Santiago

W
Points
ADCC
88KG
R1
2007
1700

David Avellan

W
Choke
ADCC
88KG
4F
2007
1705

Romulo Barral

Romulo Barral
W
Footlock
ADCC
88KG
3PLC
2007
1817

Shiko Yamashita

W
Pts: 9x0
Super Challenge
ABS
R1
2007
1822

Antoine Jaoude

W
Kneebar
Super Challenge
ABS
4F
2007
1827

Andre Galvao

Andre Galvao
W
Pts: 6x4
Super Challenge
ABS
3PLC
2007
1876

Alexandre Souza

Alexandre Souza
W
Pts: 2x0
Pan American
88KG
SF
2008
1956

Paul Halm

W
Choke from back
World Champ.
94KG
4F
2008
1958

Andre Freitas

W
Pts: 2x0
World Champ.
94KG
4F
2008
2057

Junior Santos

W
Armbar
Capital Challenge
88KG
4F
2008
2060

Edmilson C.

W
Points
Capital Challenge
88KG
3RD
2008
2121

Unknown

W
Choke from back
Brasileiro
ABS
4F
2009
2122

T. Gaia

W
Choke from back
Brasileiro
ABS
SF
2009
2128

Thiago Braga

W
Choke from back
World Pro.
ABS
SF
2009
2130

Braulio Estima

Braulio Estima
W
Pts: 2x2, Adv
World Pro.
ABS
F
2009
2141

Victor Estima

Victor Estima
W
Pts: 2x0
World Pro.
88KG
F
2009
2261

I. Praporshchikov

W
Points
ADCC
88KG
R1
2009
2349

Gregor Gracie

Gregor Gracie
W
Pts: 2x0
World Champ.
88KG
4F
2009
2351

Otavio Sousa

Otavio Sousa
W
Footlock
World Champ.
88KG
SF
2009
2493

Unknown

W
Toe hold
European
88KG
4F
2010
2494

Marcelo Bernardo

W
Points
European
88KG
SF
2010
2495

Max Carvalho

Max Carvalho
W
Armbar
European
88KG
F
2010
2500

Unknown

W
Cross choke
European
ABS
4F
2010
2654

Nivaldo Lima

W
Pts: 6x4
Brasileiro
88KG
F
2010
2700

Igor Araujo

W
Points
World Champ.
88KG
R1
2010
2703

Nivaldo Oliveira

Nivaldo Oliveira
W
Referee Decision
World Champ.
88KG
4F
2010
2707

Eduardo Telles

Eduardo Telles
W
Pts: 2x0
World Champ.
88KG
SF
2010
2708

Romulo Barral

Romulo Barral
W
Leglock
World Champ.
88KG
F
2010
2742

Ben Baxter

Ben Baxter
W
Armbar
World Champ.
ABS
R1
2010
2915

Jimmy Harbison

W
Pts: 0x0, Adv
World Pro.
83KG
R1
2011
3747

Alexandre Ceconi

Alexandre Ceconi
W
Pts: 2x0
Gramado Trials
94KG
SF
2012
3749

Alexandre Souza

Alexandre Souza
W
Pts: 8x2
Gramado Trials
94KG
F
2012
4102

Ulpiano Malachias

Ulpiano Malachias
W
Pts: 2x0
World Champ.
94KG
R2
2012
4600

Ben Baxter

Ben Baxter
W
Points
Pan American
88KG
R1
2013
4609

Rodrigo Fajardo

Rodrigo Fajardo
W
Choke from back
Pan American
88KG
R2
2013
4678

Andre Galvao

Andre Galvao
W
Pen
World Pro
ABS
4F
2013
7117

Eduardo Vieyra

W
Points
World Pro
85KG
R1
2015
7122

Alan Finfou

Alan Finfou
W
Pts: 0x0, Adv
World Pro
85KG
R2
2015
7476

Julien Cazier

W
Choke from back
World Champ.
88KG
8F
2015
7481

Rodrigo Fajardo

Rodrigo Fajardo
W
Pts: 7x2
World Champ.
88KG
4F
2015
7483

Gustavo Campos

Gustavo Campos
W
Pts: 6x4
World Champ.
88KG
SF
2015
10027

Ruan Oliveira

Ruan Oliveira
W
Pts: 2x0
World Champ.
88KG
8F
2016
10135

Tryfon Stathopoulos

W
Choke from back
All Star Tour
94KG
F
2016
10713

Nick Schrock

Nick Schrock
W
Pts: 6x0
BJJ Pro LA
94KG
SF
2016
10715

Keenan Cornelius

Keenan Cornelius
W
DQ
BJJ Pro LA
94KG
F
2016
12027

Leandro Lo

Leandro Lo
W
Referee Decision
FIVE Super League
92KG
4F
2017
12441

Diego Herzog

W
N/A
American Cup
94KG
RR
2017
12442

A. Dwight

W
Points
American Cup
ABS
SF
2017
12840

Eric Sian

W
Pts: 9x2
Marianas
O82KG
4F
2017
13172

Inacio Neto

Inacio Neto
W
Pts: 2x0
World Champ.
88KG
8F
2017
13321

Joseph Moku

W
Points
American NG Nats
O98KG
F
2017
16981

Casey Hellenberg

W
Referee Decision
W.S.O.G.
O81KG
8F
2018
16983

Kevin Cassey

W
Referee Decision
W.S.O.G.
O81KG
4F
2018
18449

Kuhio Tabancura

W
Bow and arrow
F2W 95
85KG
SPF
2018
19634

Ashur Darmo

W
Referee Decision
Pan American
88KG
8F
2019
20659

Devhonte Johnson

Devhonte Johnson
W
Pts: 2x0
World Champ.
88KG
R1
2019
Tarsis Humphreys Official Instagram: @tarsisjj
Tarsis Humphreys Official Website: tarsisbjj.com (in Portuguese)
Tarsis Humpreys vs. Braulio Estima