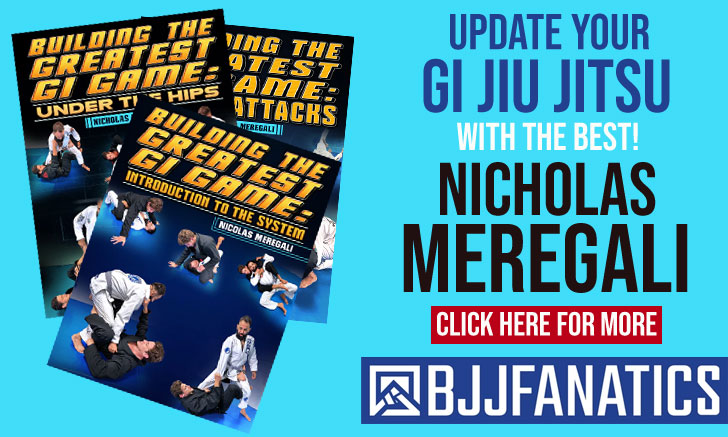 Claudio Henrique da Silva, also known as 'Mineiro' or 'Hannibal', is a Brazilian Jiu Jitsu black belt under Ricardo Vieira and a mixed martial arts (MMA) fighter. A true globetrotter of the sport, Claudio travelled throughout his native Brazil to train with the very best in the fight game, from Robert Drysdale to Paulo Rezende, Leonardo Vieira and the aforementioned Ricardo. Claudio moved to Europe (2006) as a purple belt and started competing more in MMA, becoming a member of the London Shootfighters professional fighting squad, in 2014 he returned to Brazil to pursue an MMA career with the Ultimate Fighting Championship.
Claudio da Silva Jiu Jitsu
Full Name: Claudio Henrique da Silva
Nicknames: Mineiro as he is called by many, came about due to Silva's beginnings, being raised in the Brazilian state of Minas Gerais. "Mineiro" is a common adjective to describe one who is of Minas Gerais.
The other nickname, "Banheira" (bathtub in Portuguese) is a childhood nickname, attributed on the field, playing football (soccer) with his friends. Claudio would often play a lazy man's game, content in staying close to the goal (and never coming to help the defence line), this style of play is often called Banheira, meaning that the player lives "inside the bathtub", waiting for the warm water to arrive.
Claudio also adopted the nickname "Hannibal" for his MMA career. This was a self addressed name used solely inside MMA promotions.
Lineage: Mitsuyo Maeda > Carlos Gracie > Helio Gracie > Rolls Gracie > Romero Cavalcanti > Ricardo Vieira (BWO Leo Negao)> Claudio Silva
Main Achievements:
1st Place Lockdown Submission 2000 (2011)
1st Place Ground Control (2011)
Main Achievements (Colored Belts):
1st Place CBJJE World Champion (2009 brown)
1st Place IBJJF European Open (2009 brown)
1st Place CBJJE South American Championship (2009 brown)
1st Place CBJJ South Brazil Championship (2007 purple)
1st Place FPJJ Sao Paulo Champion (2005 purple)
1st Place UKBJJA British Nationals (2005 purple)
2nd Place IBJJF European Open (2007* purple)
2nd Place CBJJ Brazilian Nationals (2005 purple)
* Absolute
** Weight and absolute
Favorite Position/Technique: Guard
Weight Division: Meio Pesado
Team/Association: n/a
Claudio Silva biography
Claudio Henrique was born in Rondonopolis, Brazilian State of Mato Grosso on the 6th of September 1982, moving to Uberlandia in Minas Gerais as a toddler. There Claudio started his training in BJJ under the tutelage of Elan Santiago during the year of 2001, in a group of other athletes who would later become well-known figures such as Lucas Lepri, Gabriel Goulart and Tiago Bravo.
In 2005 Claudio made the first of many trips to improve his grappling, his first stop was the legendary coach Paulo Rezende in Poço de Caldas, a coach famous for his impressive BJJ school, a gym that produced competitors such as Reinaldo Ribeiro, Matheus Diniz, and Marcelo Garcia.
Claudio headed to Sao Paulo in 2006, seeking training with Leonardo Vieira and Robert Drysdale at the (then) Brasa Clube de Jiu-Jitsu headquarters. At the end of 2006, Silva did his first trip to Europe to train at Brasa's team affiliate in London.
He remained in London for 18 months competing, giving a start to his mixed martial arts (MMA) career. After this spell in Britain, Claudio returned to Brazil, this time to Rio de Janeiro where he trained under another legendary coach Ricardo Vieira by whom he was awarded his brown belt.
After another year in Rio de Janeiro, Claudio returned to Britain to coach at the Checkmat academy, winning his first European Open. On May 2010 Claudio Silva's coach Ricardo Vieira was due to travel to London to award Silva his black belt. He was stopped due to un-fortuitous weather conditions. Ricardo then commissioned the task to a friend who is also a black belt residing in London Leo Negao.
Since then, Claudio separated from the Checkmat team to focus himself on MMA, turning to London Shootfighters to further develop his MMA game. In 2014 "Mineiro" returned to his native Brazil where he debuted for the UFC.
Claudio Silva Grappling Record
6 WINS
BY POINTS


BY ADVANTAGES




BY SUBMISSION




BY DECISION




BY PENALTIES




BY DQ



3 SUBMISSIONS WINS
0 LOSSES
BY POINTS


BY ADVANTAGES




BY SUBMISSION




BY DECISION




BY PENALTIES




BY DQ



0 SUBMISSION LOSSES
Claudio Silva Fight History
ID
Opponent
W/L
Method
Competition
Weight
Stage
Year
3413

Jack MaGee

W
Submission
Sub 1000 II
ABS
4F
2011
3414

Kenny Baker

W
Referee Decision
Sub 1000 II
ABS
SF
2011
3415

Daniel Strauss

W
Kneebar
Sub 1000 II
ABS
F
2011
3416

Nic Gregoriades

Nic Gregoriades
W
Pts: 14x0
Ground Control
ABS
SPF
2011
4287

Junior Eladio

W
RNC
TUFF
ABS
SF
2012
4288

Luke Costello

W
Points
TUFF
ABS
F
2012
Claudio Henrique (white) vs Nicolas Gregoriades (blue)

Claudio Henrique vs Jamil

Claudio Mineiro vs Mat Thorpe (Claudio's 1st MMA fight)