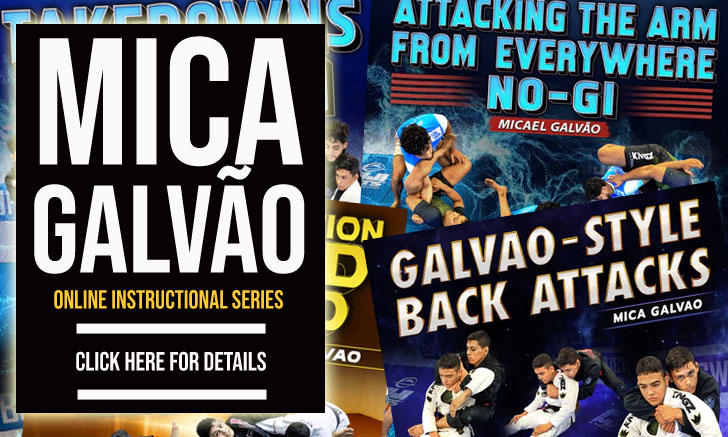 Anna Rodrigues (often spelled Ana Rodrigues [one "n"]) is a Brazilian jiu-jitsu black belt under Isaque Bahiense, who worked extensively with other references of the grappling world, namely Márcio Rodrigues, Luiz "Guigo", André Galvão, Fábio Gurgel, and Michael Langhi before earning her rank. Widely regarded as one of the top female grapplers of her generation, Anna Rodrigues' reputation was conquered while competing in the lower belt divisions of the sport, where she conquered numerous World and Pans titles of the International Brazilian Jiu-Jitsu Federation (IBJJF), going on to cement her status as a major player in her very first year at black belt.
Anna Rodrigues Jiu-Jitsu
Full Name: Anna Cristina Araújo Rodrigues
Nickname: N/A
Lineage:  Carlos Gracie > Helio Gracie > Rolls Gracie > Romero Cavalcanti > Fábio Gurgel > Isaque Bahiense > Anna Rodrigues
Main Achievements:
1st Place IBJJF World Championship (2021)
1st Place IBJJF Pan Championship (2021 / 2022)
1st Place IBJJF European Open (2020 / 2022 / 2023)
1st Place AJP Abu Dhabi World Pro (2021+)
1st Place AJP South American Continental Pro (2021)
1st Place AJP Grand Slam, MIA (2021)
1st Place AJP Grand Slam, RJ (2019)
1st Place AJP Grand Slam, LA (2019)
2nd Place AJP Queen Of Mats (2019)
Main Achievements (Colored Belts):
1st Place IBJJF World Championship (2016 blue, 2018 purple, 2019 brown)
1st Place IBJJF World Championship NoGi (2016 blue)
1st Place IBJJF World Championship Juvenile (2015)
1st Place IBJJF Pan Championship (2017 purple, 2018 / 2019 brown)
1st Place IBJJF European Open (2017 purple
1st Place CBJJ Brazilian Nationals (2016 blue, 2018 purple, 2019 brown)
1st Place CBJJ Brazilian Nationals Juvenile (2014 / 2015)
2nd Place IBJJF World Championship Juvenile (2015*)
3rd Place IBJJF World Championship (2017 purple)
3rd Place IBJJF Pan Championship (2016 blue)
3rd Place CBJJ Brazilian Nationals (2016 blue*)
3rd Place AJP Abu Dhabi Pro (2019)
3rd Place AJP Grand Slam, RJ (2018)
* Absolute
** Weight and absolute
+ The AJP federation ran two Abu Dhabi World Pro events in 2021, one in April and another in November, the "+" sign represents the 2nd event, in November.
Favorite Position/Technique: Open Guard
Weight Division: Peso Pluma (53.5kg / 118 lbs)
Team/Association: Alliance / Dream Arts Project
Anna Rodrigues Biography
Anna Rodrigues was born in Niteroi, a city that neighbors Rio de Janeiro in Brazil, on December 14, 1998. In trying to provide the best possible life for their young baby, Anna's parents sent her to the Northern state of Ceará, where she was raised by her grandmother, in a quiet and rural town up until her 4th birthday.
After turning 4, Anna returned to her parent's care, growing up in the Favela Rio das Pedras, a Rio de Janeiro slum located close to the Barra da Tijuca coastal line. Her home for the following 11 years.
As a child, Rodrigues was extremely enthusiastic about sports and already envisioned one day being a professional athlete, an idea she started focussing on from the age of 8. Without a defined sport to embrace, she took on many activities before finding jiu-jitsu, with gymnastics and volleyball being the two she competed in the most. Particularly volleyball, where she played in big Rio de Janeiro teams such as Vasco da Gama and Fluminense.
Anna's first jiu-jitsu class was at the age of 13, and she immediately fell in love with the sport/martial art. By her admission, Rodrigues was not an easy teenager to handle. Fights at school and in her neighborhood were a constant and Anna's relationship with her parents was equally tumultuous. Jiu-jitsu helped channel many of Anna's frustrations onto the mats and away from the streets, a liberating experience that caused her to choose BJJ as her profession early on.
Coach Márcio Rodrigues was Anna's first coach and the man who guided her up to blue belt. At Team MR, Anna shared the mats with many of her generation's future stars, including Lucas Barbosa (Hulk), Matheus Gabriel, Erberth Santos, and Ygor Rodrigues.
At the age of 15, Anna decided to dive into jiu-jitsu and become a full-time athlete, moving to São Paulo to train under Master Luiz Guilherme's guidance with a full scholarship at the Guigo JJ Academy. During her time with Guigo, one of her former teammates – Lucas Barbosa, joined the Atos Academy. Being a good friend of Rodrigues and well aware of her talent, Hulk interceeded with André and Angelica Galvão, on behalf of Anna for a possible move to the team's headquarters in San Diego. With both parties in agreement, Rodrigues started representing the Atos team internationally, although still training and competing for Guigo when in Brazil.
In a unique purple belt promotion, Luiz Guigo tied the purple belt around Anna's waist, with the consent of André Galvão. Her time with Atos was, however, limited, as she went on to work at the Alliance São Paulo camp while still a purple belt, being promoted to brown by Fábio Gurgel.
While training at the Alliance camp, Rodrigues became good friends with one of the team's top black belts, Mr. Isaque Bahiense. Bahiense had the hope of one day building a social project for talented young athletes of low income, who looked for a way to make jiu-jitsu their living. The idea would become a reality with the launch of the Dream Arts Project, an enterprise started by Isaque with solid help from Anna, who was involved in many aspects of the DAP, including in the logo concept/design, the name of the project, and the social media development.
With the Dream Arts Project running at full steam, Bahiense decided to make an exclusively female team, asking Anna – the senior female in the team, to coach and lead that new workgroup, an offer fully embraced by the Rio de Janeiro native.
Shortly after taking control of the female division of the Dream Arts Project female team, and after earning her 4th IBJJF World title in the United States, Rodrigues was promoted to black belt, in September 2019, by coach Isaque Bahiense.
The cover photo was taken by AJP Tour.
Anna Rodrigues Grappling Record
77 WINS
BY POINTS


BY ADVANTAGES




BY SUBMISSION




BY DECISION




BY PENALTIES




BY DQ



23 SUBMISSIONS WINS
#214eb8
Choke from back
35
8
#5AD3D1
Mounted X choke
9
2
#fad11b
Reverse triangle
4
1
#f58822
Bow and arrow
4
1
#224aba
Hashimoto choke
4
1
#bf1f6c
Scissor choke
4
1
6 LOSSES
BY POINTS


BY ADVANTAGES




BY SUBMISSION




BY DECISION




BY PENALTIES




BY DQ



0 SUBMISSION LOSSES
Anna Rodrigues Fight History
ID
Opponent
W/L
Method
Competition
Weight
Stage
Year
22233

Luiza Monteiro

Luiza Monteiro
L
Pts: 4x0
Queen of Mats
62KG
F
2018
24784

Amanda Monteiro

Amanda Monteiro
L
Referee Decision
Grand Slam RJ
55KG
SF
2020
25698

Bianca Basilio

Bianca Basilio
L
Referee Decision
World Pro
55KG
RR
2021
30639

Thalyta Lima

L
Pts: 2x0
European Open
ABS
SF
2022
32385

Gabriela Pereira

Gabriela Pereira
L
Pts: 2x1
Grand Slam AD
55KG
F
2022
35840

Janaina Lebre

Janaina Lebre
L
Pts: 6x0
IBJJF GP
64KG
F
2022
21634

Hope Douglass

W
Pts: 2x0
Grand Slam LA
55KG
4F
2019
21635

Amanda Monteiro

Amanda Monteiro
W
Referee Decision
Grand Slam LA
55KG
SF
2019
21636

Amal Amjahid

Amal Amjahid
W
Referee Decision
Grand Slam LA
55KG
F
2019
22228

Mayssa Bastos

Mayssa Bastos
W
Pts: 2x2, Adv
Queen of Mats
62KG
RR
2018
22229

Bianca Basilio

Bianca Basilio
W
Referee Decision
Queen of Mats
62KG
RR
2018
22230

Amal Amjahid

Amal Amjahid
W
Pts: 4x2
Queen of Mats
62KG
SF
2018
22236

Milena Nascimento

W
Choke from back
Grand Slam RJ
55KG
4F
2019
22238

Amal Amjahid

Amal Amjahid
W
Pts: 0x0, Adv
Grand Slam RJ
55KG
SF
2019
22240

Talita Alencar

Talita Alencar
W
Pts: 4x4, Adv
Grand Slam RJ
55KG
F
2019
22945

Elina Moestam

W
Pts: 2x1
Grand Slam AD
55KG
SF
2020
22946

Amal Amjahid

Amal Amjahid
W
DQ
Grand Slam AD
55KG
F
2020
23143

Rose Sharouni

Rose Sharouni
W
Choke from back
European Open
53KG
SF
2020
23144

Talita Alencar

Talita Alencar
W
Pts: 0x0, Adv
European Open
53KG
F
2020
23656

Vanessa English

Vanessa English
W
Pts: 2x0
Grand Slam LDN
55KG
4F
2020
23657

Gabriela Fechter

W
Referee Decision
Grand Slam LDN
55KG
SF
2020
23658

Talita Alencar

Talita Alencar
W
Referee Decision
Grand Slam LDN
55KG
F
2020
23862

Bianca Basilio

Bianca Basilio
W
Pts: 0x0, Adv
BJJ Stars
N/A
SPF
2020
24397

Amanda Monteiro

Amanda Monteiro
W
Pts: 0x0, Adv
BJJ Stars 4
53KG
SPF
2020
24783

Dyna Sena

W
Pts: 4x0
Grand Slam RJ
55KG
4F
2020
25554

Liisi Vaht

W
Pts: 6x1
Grand Slam AD
55KG
SF
2021
25556

Amanda Monteiro

Amanda Monteiro
W
Armbar
Grand Slam AD
55KG
F
2021
25691

Liisi Vaht

W
Armbar
World Pro
55KG
RR
2021
25693

Amal Amjahid

Amal Amjahid
W
Pts: 2x1
World Pro
55KG
RR
2021
25695

A. Yanes

W
Pts: 6x1
World Pro
55KG
RR
2021
26465

Sabrina Gondim

W
Pts: 1x1
SA Cont. Pro
55KG
4F
2021
26469

Mika Damaceno

W
Pts: 8x6
SA Cont. Pro
55KG
SF
2021
26470

Gabriela Fechter

W
DQ
SA Cont. Pro
55KG
F
2021
27265

Jessica Branco

W
Kimura
Grand Slam MIA
55KG
SF
2021
27266

Alexa Yanes

W
Pts: 4x0
Grand Slam MIA
55KG
F
2021
27634

Ann Kneib

W
Cross Choke
Pan American
53KG
SF
2021
27635

Mayssa Bastos

Mayssa Bastos
W
Pts: 6x6, Adv
Pan American
53KG
F
2021
28104

Rayanne Santos

W
Scissor choke
Brasileiro
53KG
F
2021
28604

Ana Schmitt

Ana Schmitt
W
Pts: 2x0
Grand Slam RJ
55KG
4F
2021
28607

Michele Oliveira

W
Referee Decision
Grand Slam RJ
55KG
SF
2021
28608

Milene Silva

W
Pts: 11x0
Grand Slam RJ
55KG
F
2021
28974

Dina Sena

W
DQ
BJJ Stars
55KG
SPF
2021
29238

Rafaela Rosa

W
Pts: 6x0
World Pro
55KG
4F
2021
29242

Bianca Basilio

Bianca Basilio
W
Pts: 4x3
World Pro
55KG
SF
2021
29244

Rose Sharouni

Rose Sharouni
W
Pts: 4x2
World Pro
55KG
F
2021
29598

Rita Lynne

W
Choke
World Champ.
52KG
4F
2021
29603

Jessa Khan

Jessa Khan
W
Mounted X choke
World Champ.
52KG
SF
2021
29604

Tammi Musumeci

Tammi Musumeci
W
Pts: 4x2
World Champ.
52KG
F
2021
30638

Luciane Araujo

W
Referee Decision
European Open
ABS
4F
2022
30646

Andreia Cavalcante

W
Choke from back
European Open
58KG
4F
2022
30648

Z. Szawernowska

W
Pts: 0x0, Adv
European Open
58KG
SF
2022
30649

Gabriela Pereira

Gabriela Pereira
W
Pts: 0x0, Adv
European Open
58KG
F
2022
31156

Magdalena Maria

W
Pts: 7x0
Grand Slam LDN
55KG
4F
2022
31157

Rose Sharouni

Rose Sharouni
W
Pts: 3x2
Grand Slam LDN
55KG
SF
2022
31159

Gabriela Pereira

Gabriela Pereira
W
Pts: 6x6
Grand Slam LDN
55KG
F
2022
31724

Sophia Dalpra

W
Reverse triangle
Pan American
58KG
SF
2022
31725

Amanda Monteiro

Amanda Monteiro
W
Mounted X choke
Pan American
58KG
F
2022
32379

Isabel Alfaro

W
Bow and arrow
Grand Slam AD
55KG
4F
2022
32383

Rose Sharouni

Rose Sharouni
W
Pts: 3x2
Grand Slam AD
55KG
SF
2022
33038

Sofia Amarante

W
Choke from back
World Champ.
53KG
4F
2022
33042

Rose Sharouni

Rose Sharouni
W
Armbar
World Champ.
53KG
SF
2022
33043

Tammi Musumeci

Tammi Musumeci
W
Pts: 4x0
World Champ.
53KG
F
2022
34064

Milene Silva

W
Pts: 6x0
Grand Slam RJ
55KG
R1
2022
34069

Randryely Souza

W
Pts: 1x0
Grand Slam RJ
55KG
4F
2022
34073

Maria Nunes

W
Pts: 4x0
Grand Slam RJ
55KG
SF
2022
34075

Dyna Sena

W
Pts: 2x0
Grand Slam RJ
55KG
F
2022
34646

Rose Sharouni

Rose Sharouni
W
Kimura
Grand Slam MIA
55KG
SF
2022
34648

Amanda Monteiro

Amanda Monteiro
W
Pts: 10x0
Grand Slam MIA
55KG
F
2022
35587

Emily Elizabeth

W
Pts: 0x0, Adv
NoGi Pan
61KG
R1
2022
35588

Erin Johnson

W
Pts: 4x2
NoGi Pan
61KG
4F
2022
35590

Emily Fernandez

Emily Fernandez
W
Adv
NoGi Pan
61KG
4F
2022
35593

Jasmine Rocha

Jasmine Rocha
W
Pts: 3x0
NoGi Pan
61KG
SF
2022
35595

Claire North

Claire North
W
Pts: 4x0
NoGi Pan
61KG
F
2022
35745

Maria Claudia

W
Armbar
BJJ Stars
58KG
SPF
2022
35839

Mayssa Bastos

Mayssa Bastos
W
Pts: 4x0
IBJJF GP
64KG
SF
2022
36383

Astrid Scholin

W
Choke from back
World Pro
55KG
4F
2022
36388

Ariadne Oliveira

Ariadne Oliveira
W
Pts: 8x0
World Pro
55KG
SF
2022
36389

Rose Sharouni

Rose Sharouni
W
Choke from back
World Pro
55KG
F
2022
37234

Zofia Szawenowska

W
Choke from back
European Open
58KG
SF
2023
37236

Andreia Cavalcante

W
Choke from back
European Open
58KG
F
2023
38210

Alicja Stypulkow

W
Armbar
AJPGD LDN
55KG
4F
2023
38214

Rose Sharouni

Rose Sharouni
W
Hashimoto choke
AJPGD LDN
55KG
SF
2023
38216

Alexa Yanes

W
Pts: 4x0
AJPGD LDN
55KG
F
2023