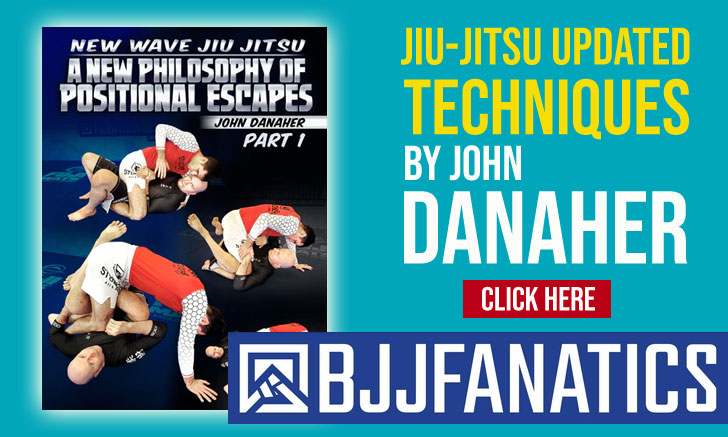 Helio Gracie was a 9th degree red belt and arguably the most important figure in Brazilian Jiu Jitsu's history. One of the first Gracie Jiu Jitsu representatives in the 1930's and 1940's he was also the father and master of many fighters who carried the name of his family's trade to martial arts' mainstream in the early 1990's, competitors such as Royler, Rickson or Royce Gracie. His lineage and legacy are among the strongest in Jiu Jitsu and he is regarded as one of the fathers of the Brazilian grappling art.
Helio Gracie Jiu Jitsu
Favorite Technique: Cross Choke.
Weight Division: Aprox. 65kg (139lbs)
Main Achievements:
#1 ranked fighter in Vale-Tudo (NHB) for most of his competitive career.
Team/Affiliation: Gracie Jiu Jitsu.
Helio Gracie Biography
Born in October 1st 1913, Helio was the youngest son of Gastao Gracie, a third generation Scotsman. There were 9 brothers and sisters, and Helio stood out since the beginning due to his body type; tall and lanky he was the complete opposite of his brothers who were shorter, and stockier.
Helio's childhood was a troubled one, his family went bankrupted when he was young and in 1921 they had to move from Belem do Para (his native town) to the big city, Rio de Janeiro. All these changes in his early life didn't go without effect and he started suffering from chronic dizziness and his health was precarious, mostly due to his psychological instability.
In the last years of the Gracies stay in Belem do Para, his older brother Carlos got to meet Mitsuyo Esai Maeda (also known as 'Count Coma'), Maeda was a Kodokan Jiu Jitsu/Judo expert who had come to Brazil with the intent of divulging the Japanese martial art. His brother started training regularly with Maeda and rapidly became one of his top students. All Carlos learnt in the Jiu Jitsu classes he would then try and pass on to his brothers. They would spar regularly, however, Helio wasn't allowed to be a part of the actual fighting as he was to fragile, instead he would stand aside and try to understand the mechanics of the Jiu Jitsu game.
A few years after the Gracies moved to Rio de Janeiro, in 1925, Carlos Gracie – the eldest, managed to fulfill his dream of creating the first Jiu Jitsu Academy in Rio. To help him in this new challenge he invited his brothers Oswaldo, Gastao, Helio and George, to come and join him, it was said in Reila Gracie's Biography of Carlos, that he brought his brothers in because he needed help in the academy and because he wanted to take his brother out of their abusive father's grasp.
Helio started sparring with his brothers Oswaldo, Gastao and George, hiding the fact from Carlos who was over protective of his younger brother and feared for his health. When he found out Helio was already advanced in his techniques and was a good spar for his brothers, Carlos allowed his training to continue and accepted him in their normal classes.
George Gracie was an excellent fighter, but lived a wild lifestyle and Helio soon became Carlos star pupil, so much that in 1932 Carlos gave him his first vale tudo/no-holds-barred. Helio was 18 years old. the fight was against a boxer by the name of Antonio Portugal, the bout lasted less then a minute as Helio choked his opponent out.
Helio fought several times throughout the next 6 years trying to promote the Gracie academy together with his brothers. At one point George broke with the academy, according to the aforementioned book of Reila Gracie, the reason why George left was because he wanted to fight Helio to prove who was the best fighter in Rio de Janeiro and Carlos opposed to this.
In 1938 Helio's career came to a hold as he left the rings and the mats to move to a different town for personal reasons. He came back 12 years later at the age of 38 after a challenge was made to him personally. His opponent was Landufo Caribé, the Bahia Jiu Jitsu Champion who had a different lineage from the Gracies, to make a stand, Helio finished Caribé quickly.
1950 was also a year in which Helio organized (with the help of Carlos) the first Rio de Janeiro State Jiu Jitsu Championship (Campeonato Carioca). A competition designed to prove which was the best academy in Rio. The tournament was snubbed by a few of the teams, but still had some important names of the time. Competitors such as Pedro Hemetério, Oswaldo Fadda and Carlson Gracie who won the tournament.
Masahiko Kimura vs Helio Gracie - October 23, 1951
After the defeat of Japan in World War II, the United States led the ally forces in the occupation and rehabilitation of the Japanese state. This occupation enacted widespread military, political, economic, and social reforms, one of these reforms had judo banned from the japanese school system, which was a major blow to many judo competitors and instructors who made their living from this martial art. Masahiko Kimura was one of those struck by this new directive.
Born on September 1917, Masahiko Kimura was the best judoka of his generation. As he could no longer live from judo in his native country, he decided to sign up to an international entertainment company that travelled the world showcasing judo athletes in a series of demonstration matches. The tour led Kimura to a pro wrestling promoter named Aru Karashiko, it was through professional wrestling that Kimura entered Brazil, contracted to tour throughout the country and perform on stage a series of demonstration matches.
When Carlos and Helio Gracie found that Kimura was in Brazil, they immediately challenged the legendary Japanese judoka. Kimura refused the offer, failing to recognize the legitimacy of Helio Gracie. To test the Gracie's credibility on the mat, the Gracie's and Kimura's promoter organized a superfight against another apt Japanese who toured with Kimura. His name was Yukio Kato who was 22 years old and weighed around 70kg (154lbs), a similar weight to Helio's.
The iconic Gracie fought Kato twice, the first fight being a draw and the second a submission win to Helio Gracie by way of cross choke. The win forced Kimura to accept the challenge, and the fight was set for Rio de Janeiro on October 23, 1951 in what would be a three 10 minute round fight.
There are certain myths surrounding the match between Kimura and Helio Gracie, many of these spread by the Gracie propaganda who used this bout to boost the profile of their fighting style. The first being that Kimura had mentioned that he would consider the match a loss if Helio lasted more than 3 minutes with him. We could not find a record of these words being mentioned by the Japanese, in any of the media and in fact, according to Kimura's statements, he used the first 10 minute round of the match to test Helio's skills, finishing him early in the 2nd round by way of reverse ude-garami (now called a "Kimura lock" in respect to the great Japanese grappler).
Another myth is that there was a 36kg (80lbs) weight difference between the two fighters. The match had no weight limit and none of the fighters were weighed in. Kimura was certainly the heavier of the two, and although we can only speculate, the weight difference was more likely closer to a 10kg/22lbs considering both fighters weights from previous matches.
Carlos Gracie had left the Rio de Janeiro gym, and moved to Fortaleza to take care of businesses, he left his sons Carlson Gracie, Rolls and Carlos Junior (Carlinhos) to be taught by Helio. Helio returned to the mats 5 years later after another challenge was raised by a former student, Waldemar Santana was his name and their fight would go to the record books as the longest no holds barred fight ever recorded (3hours 42minutes), Helio lost due to a soccer kick in the head which left him unconscious. This would be Helio's last official fight.
After the Santana match Helio dedicated himself into teaching his sons and Carlos Gracie's sons. Legends in BJJ like Rickson, Royce, Carlson, Rolls, Carlinhos, Relson, Rorion, among many others. He dedicated himself to the Gracie legacy, Jiu Jitsu. Along the years many came out against him and his hard nose ideas about Jiu Jitsu, some of them were close family members like Carlson Gracie. But even with all this turmoil there is no questioning that without him, BJJ would have definitely gone a different way and he will always be remembered as Grandmaster Helio Gracie, 10th Dan in Jiu Jitsu and founder of this amazing martial art that so many around the world practice and love.
Grand Master Helio Gracie passed away on January 29, 2009 (aged 95).
Below is a picture gallery by GracieMag of the late Grand Master Helio, with some of the last photographs taken of this jiu jitsu legend.
Helio Gracie Grappling Record
8 WINS
BY POINTS


BY ADVANTAGES




BY SUBMISSION




BY DECISION




BY PENALTIES




BY DQ



8 SUBMISSIONS WINS
2 LOSSES
BY POINTS


BY ADVANTAGES




BY SUBMISSION




BY DECISION




BY PENALTIES




BY DQ



2 SUBMISSIONS LOSSES
Helio Gracie Fight History
ID
Opponent
W/L
Method
Competition
Weight
Stage
Year
17

Masahiko Kimura

L
Kimura
NA
ABS
SPF
1951
19

Waldemar Santana

Waldemar Santana
L
TKO
NA
ABS
SPF
1955
2

Antonio Portugal

W
Armbar
NA
ABS
SPF
1932
3

Takashi Namiki

D
---
NA
ABS
SPF
1932
4

Fred Ebert

D
---
NA
ABS
SPF
1932
5

Wladek Zbyszko

D
---
NA
ABS
SPF
1934
6

Miyake

W
Cross choke
NA
ABS
SPF
1934
7

Olando Silva

W
TKO
NA
ABS
SPF
1935
8

Yassuiti Ono

D
---
NA
ABS
SPF
1935
9

Takeo Yano

D
---
NA
ABS
SPF
1936
10

Massagoichi

W
Armbar
NA
ABS
SPF
1936
11

Yassuiti Ono

D
---
NA
ABS
SPF
1936
12

Erwin Klausner

W
Armbar
NA
ABS
SPF
1937
13

Landulfo Caribe

W
Cross choke
NA
ABS
SPF
1950
14

Azevedo Maia

W
Cross choke
NA
ABS
SPF
1950
15

Yukio Kato

D
---
NA
ABS
SPF
1951
16

Yukio Kato

W
Cross choke
NA
ABS
SPF
1951
18

Artur Emídio

D
---
NA
ABS
SPF
1954
Helio Gracie Documentary