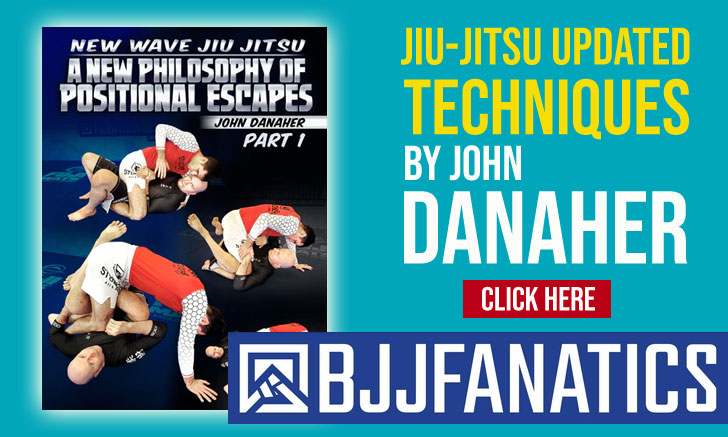 Mahamed Aly is a Brazilian jiu-jitsu black belt under Lloyd Irvin, and a former student of Everaldo Penco as well as Antônio Rogério & Antônio Rodrigo Nogueira. Aly made a name for himself in the lower belt divisions of the sport, particularly in the brown belt category where he conquered important titles such as IBJJF World Champion, European Open Champion, as well as Pan American (No-Gi) and American National Champion.
Mahamed Aly Jiu-Jitsu
Full Name: Mahamed Aly Santos da Silva
Nickname: n/a
Lineage: Carlos Gracie > Helio Gracie > Rickson Gracie > Jorge Pereira > Leo Dalla > Lloyd Irvin > Mahamed Aly
Main Achievements:
1st Place IBJJF World Championship (2018)
1st Place IBJJF European Open (2017)
1st Place IBJJF European Open NOGI (2017**)
1st Place IBJJF World Championship NOGI (2015)
1st Place AJP Grand Slam, MIA (2021)
2nd Place IBJJF Pan Championship (2019/2018)
2nd Place IBJJF World Championship (2019)
3rd Place IBJJF World Championship (2017)
3rd Place IBJJF World Championship NOGI (2015*)
3rd Place IBJJF Pan American Championship (2017)
3rd Place IBJJF European Open (2020)
Main Achievements (Colored Belts:
1st Place IBJJF World Championship (2015** brown, 2014 purple)
1st Place IBJJF European Open (2015** brown)
1st Place IBJJF Pan Championship NOGI (2014 brown)
1st Place IBJJF American Nationals (2015 brown)
1st Place IBJJF New York Pro Championship (2014* brown)
2nd Place AJP Abu Dhabi World Pro (2014* brown)
2nd Place IBJJF American Nationals (2015* brown)
3rd Place IBJJF World Championship (2013 purple)
3rd Place IBJJF World No-Gi Championship (2014 brown)
* Absolute
** Weight and absolute
Favorite Position/Technique: Helicopter Sweep
Weight Division: Peso Pesadíssimo (+100kg/221lbs)
Team/Association: Team Lloyd Irvin
Mahamed Aly Biography
Mahamed Aly was born on the 11th of January 1994 in Rio de Janeiro – Brazil, being raised in Duque de Caxias where he lived the first 9 years of his life.
Aly's father, who named him after the legendary boxer "Muhammad Ali", was murdered when Mahamed was 9 years old. This tragic event led the family to relocate to an uncle's house in Jacarepaguá, and later Gardenia Azul. All regions within Greater Rio de Janeiro.
Mahamed became a fan of mixed martial arts (MMA) in his teens and decided to start training kickboxing when he was around 15 years of age. After a few months of training, he tried some MMA sparring and ended up being triangle choked with ease by his training partner on the ground. Aly was surprised by how effortless the jiu-jitsu movements looked and decided to add grappling to his routine, choosing Eduardo Brigadeiro's academy for that effect.
Throughout the course of 1.5 to 2 years, Aly focussed on jiu-jitsu, earning his blue belt, but as his aspirations had always leaned towards becoming a professional MMA fighter, he opted to switch camps, moving on to Team Nogueira, where he could focus on this goal.
During 2012 Mahamed focussed on his MMA, training jiu-jitsu solely with punches and geared towards fighting in the cage. His focus had him leaving his mother's accommodations, moving into Team Nogueira's fighter house.
Being 98kg (216lbs) Aly trained with many of the bigger guys at the gym, most of which were professional athletes. Although Mahamed lobbied for a debut in the cage, coaches Antônio Rodrigo "Minotauro" and Rogério Nogueira held him back due to his age (17).
Late in 2012 Team Nogueira's BJJ coach Everaldo Penco, convinced Mahamed to enter a jiu-jitsu tournament, a competition he won with ease, earning his purple from the Nogueira brothers and instructor Penco after the event. The win and the promotion sparked Aly's interest in jiu-jitsu and in 2013 geared his focus back towards BJJ.
Mahamed Aly met Lloyd Irvin during his jiu-jitsu tour while traveling the world competing at the Abu Dhabi World Pro and IBJJF World Championship (2013). Irvin saw great talent in Aly extending an invitation for him to come and train with his team in Maryland, USA. At that time Mahamed was still attached to his Rio de Janeiro roots and refused the offer.
In 2014 Mahamed did the same tour, traveling from Abu Dhabi to California – USA before the World Championship. This time around he stayed at Lloyd Irvin's camp as his friend Erberth Santos was already settled there. Aly enjoyed the stay and ended up winning the world title.
On his return to Rio de Janeiro, coach Everaldo awarded Mahamed Aly his brown belt. Shortly after he returned to the US (and TLI) ahead of the No-Gi World Championship and the IBJJF New York Pro.
During 2015, while traveling in between camps, Mahamed had a tremendous campaign, winning the majority of important tournaments available in BJJ's calendar. These achievements led to Mahamed Aly's black belt, awarded in September 2015 by Lloyd Irvin.
[fighter_status id=566]
Mahamed Aly Grappling Record
93 WINS
BY POINTS


BY ADVANTAGES




BY SUBMISSION




BY DECISION




BY PENALTIES




BY DQ



38 SUBMISSIONS WINS
#fad11b
Choke from back
8
3
#bf1f6c
Flying armbar
3
1
#03861f
Outside heel hook
3
1
#03d61f
Arm in Ezekiel
3
1
#82ff5f
Flying triangle
3
1
#a4ff5f
Choke from mount
3
1
43 LOSSES
BY POINTS


BY ADVANTAGES




BY SUBMISSION




BY DECISION




BY PENALTIES




BY DQ



11 SUBMISSIONS LOSSES
#5AD3D1
Choke from back
18
2
#f58822
Inside heel hook
9
1
#224aba
Straight ankle lock
9
1
Mahamed Aly Fight History
ID
Opponent
W/L
Method
Competition
Weight
Stage
Year
8475

Gabriel Lucas

Gabriel Lucas
L
Pts: 2x2, Adv
NoGi Worlds
O100KG
F
2015
8504

Matheus Diniz

Matheus Diniz
L
RNC
NoGi Worlds
ABS
SF
2015
9113

Abraham Marte

Abraham Marte
L
Pts: 0x0, Adv
UAEJJF NYC Pro
O94KG
RR
2016
9114

Luiz Panza

Luiz Panza
L
Pts: 2x2, Adv
UAEJJF NYC Pro
O94KG
RR
2016
9354

Joseph Moku

L
Points
Pan American
O100KG
8F
2016
9864

Leo Nogueira

Leo Nogueira
L
Adv
Atlanta BJJ Pro
O94KG
F
2016
10082

Alexander Trans

Alexander Trans
L
Pts: 4x0
World Champ.
ABS
R2
2016
10191

Leo Nogueira

Leo Nogueira
L
Pts: 4x2
IBJJF Pro GP
ABS
SF
2016
10465

Luiz Panza

Luiz Panza
L
Kneebar
Grand Slam LA
110KG
SF
2016
10945

Gustavo Dias

Gustavo Dias
L
Pts: 2x0
NoGi Worlds
O97KG
SF
2016
10956

Josh Hinger

Josh Hinger
L
Pts: 16x8
NoGi Worlds
ABS
8F
2016
11139

Joao Rocha

Joao Rocha
L
Pts: 4x0
NY BJJ Pro
O94KG
F
2016
11302

Roberto Abreu

Roberto Abreu
L
Kneebar
Grappling Pro 2
120KG
F
2016
11519

Leandro Lo

Leandro Lo
L
Pts: 3x0
European Open
ABS
SF
2017
12106

Nicholas Meregali

Nicholas Meregali
L
Choke from back
Pan American
ABS
4F
2017
12247

Erberth Santos

Erberth Santos
L
Referee Decision
Pan American
100KG
SF
2017
12313

Adam Wardzinski

Adam Wardzinski
L
Pts: 4x0
Rome Open
ABS
SF
2017
12898

Erberth Santos

Erberth Santos
L
Referee Decision
ACBJJ 5
95KG
4F
2017
13041

Marcus Almeida

Marcus Almeida
L
Choke
World Champ.
ABS
4F
2017
13208

Erberth Santos

Erberth Santos
L
Pts: 9x2
World Champ.
100KG
SF
2017
13869

Rafael Lovato

Rafael Lovato
L
Pts: 3x0
ADCC
99KG
4F
2017
13936

Gordon Ryan

Gordon Ryan
L
Heel hook
ADCC
ABS
SF
2017
13938

Marcus Almeida

Marcus Almeida
L
Heel hook
ADCC
ABS
3RD
2017
14976

Marcus Almeida

Marcus Almeida
L
Points
ACB 10
O95KG
SPF
2018
15349

Gutemberg Pereira

Gutemberg Pereira
L
Pts: 0x0, Adv
Pan American
ABS
R2
2018
15446

Keenan Cornelius

Keenan Cornelius
L
Pts: 0x0, Adv
Pan American
100KG
F
2018
15859

Keenan Cornelius

Keenan Cornelius
L
Referee Decision
ACBJJ 12
95KG
SPF
2018
16023

Jackson Sousa

Jackson Sousa
L
Pts: 0x0, Adv
Marianas Open
100KG
4F
2018
16628

Fellipe Andrew

Fellipe Andrew
L
Pts: 6x6, Adv
World Champ.
ABS
8F
2018
16872

Max Gimenis

Max Gimenis
L
Points
NY BJJ Pro
O94KG
F
2018
16982

Gustavo Dias

Gustavo Dias
L
Referee Decision
W.S.O.G.
O81KG
4F
2018
18007

Rodolfo Vieira

Rodolfo Vieira
L
Points
Black Belt CBD
O83KG
F
2018
19668

Fellipe Andrew

Fellipe Andrew
L
Pts: 18x2
Pan American
100KG
F
2019
19684

Gutemberg Pereira

Gutemberg Pereira
L
Pts: 4x2
Pan American
ABS
4F
2019
19912

Vinicius Trator

Vinicius Trator
L
Pts: 4x2
Washington DCO
ABS
SF
2019
20709

Nicholas Meregali

Nicholas Meregali
L
Choke from back
World Champ.
100KG
F
2019
21819

Nick Rodriguez

Nick Rodriguez
L
Referee Decision
ADCC
O99KG
R1
2019
21915

Marcus Almeida

Marcus Almeida
L
RNC
ADCC
ABS
SF
2019
21917

Lachlan Giles

Lachlan Giles
L
Inside heel hook
ADCC
ABS
3RD
2019
23056

Keenan Cornelius

Keenan Cornelius
L
Pts: 10x2
European Open
ABS
SF
2020
23150

Seif Houmine

Seif Houmine
L
Pts: 3x0
European Open
O100KG
SF
2020
26768

Yuri Simoes

Yuri Simoes
L
Referee Decision
BJJ Stars
ABS
SPF
2021
29096

Victor Hugo

Victor Hugo
L
Straight ankle lock
IBJJF GP
O94KG
F
2021
8471

Adam Wheeler

W
Armbar
NoGi Worlds
O100KG
4F
2015
8480

Gabriel Kitober

Gabriel Kitober
W
Armbar
NoGi Worlds
ABS
R1
2015
8496

C. Negromonte

C. Negromonte
W
Toe hold
NoGi Worlds
ABS
8F
2015
8502

Jackson Sousa

Jackson Sousa
W
Pts: 2x2, Adv
NoGi Worlds
ABS
4F
2015
9077

Jared Dopp

Jared Dopp
W
Pts: 11x0
Houston Open
O100KG
F
2016
9081

Jared Dopp

Jared Dopp
W
Footlock
Houston Open
ABS
SF
2016
9082

Inacio Neto

Inacio Neto
W
Injury
Houston Open
ABS
F
2016
9117

Romulo Azevedo

Romulo Azevedo
W
Wristlock
UAEJJF NYC Pro
HWABS
SF
2016
9120

Thiago Sa

Thiago Sa
W
Pts: 2x2, Adv
UAEJJF NYC Pro
HWABS
F
2016
9863

Carlos Farias

Carlos Farias
W
Points
Atlanta BJJ Pro
O94KG
SF
2016
10187

Alexandre Ribeiro

Alexandre Ribeiro
W
Pts: 2x0, Adv
IBJJF Pro GP
ABS
4F
2016
10362

Muhammad Kerimov

W
Referee Decision
Berkut 3
ABS
SPF
2016
10462

Gustavo Dias

Gustavo Dias
W
Armbar
Grand Slam LA
110KG
4F
2016
10468

Igor Silva

Igor Silva
W
Pts: 2x0
Grand Slam LA
110KG
3RD
2016
11137

Abraham Marte

Abraham Marte
W
N/A
NY BJJ Pro
O94KG
SF
2016
11298

Robby D'Onofrio

W
Toe hold
Grappling Pro 2
120KG
4F
2016
11300

Jared Dopp

Jared Dopp
W
Pts: 17x14
Grappling Pro 2
120KG
SF
2016
11497

Matheus Rodrigues

W
Armbar
European Open
ABS
R1
2017
11506

Chris Bowe

W
Botinha
European Open
ABS
R2
2017
11515

R. Evangelista

R. Evangelista
W
Pts: 4x2
European Open
ABS
4F
2017
11627

Arya Esfandmaz

Arya Esfandmaz
W
Pts: 14x4
European Open
100KG
4F
2017
11629

Vitor Toledo

Vitor Toledo
W
Pts: 2x0
European Open
100KG
SF
2017
11630

Lucio Rodrigues

Lucio Rodrigues
W
Pts: 2x0
European Open
100KG
F
2017
11717

Marlon Godoy

W
Pts: 4x0
ADCC SP Trials
99KG
R1
2017
11718

Unknown

W
Kneebar
ADCC SP Trials
99KG
4F
2017
11719

Unknown

W
Botinha
ADCC SP Trials
99KG
SF
2017
11720

Vinicius Gazola

W
Pts: 8x0
ADCC SP Trials
99KG
F
2017
12102

Felipe Bezerra

Felipe Bezerra
W
Arm in Ezekiel
Pan American
ABS
8F
2017
12239

Helton Jose

Helton Jose
W
Pts: 4x0
Pan American
100KG
8F
2017
12244

Eduardo Inojosa

W
Pts: 4x3
Pan American
100KG
4F
2017
12307

Henrique Pereira

W
Pts: 10x0
Rome Open
100KG
SF
2017
12308

Muslim Patsarigov

Muslim Patsarigov
W
Cross choke
Rome Open
100KG
F
2017
12365

Francisco Caraballo

W
Guillotine
European NoGi
100KG
SF
2017
12366

Riku Urholin

W
Pts: 4x2
European NoGi
100KG
F
2017
12369

Unknown

W
Flying triangle
European NoGi
ABS
4F
2017
12371

Felipe Dias

W
Pts: 2x0
European NoGi
ABS
SF
2017
12372

AJ Agazarm

AJ Agazarm
W
Pts: 21x0
European NoGi
ABS
F
2017
13026

Romes Ramos

W
Armbar
World Champ.
ABS
R1
2017
13035

Matheus Diniz

Matheus Diniz
W
Pts: 7x0
World Champ.
ABS
8F
2017
13205

Roberto Abreu

Roberto Abreu
W
Pts: 2x2, Adv
World Champ.
100KG
4F
2017
13421

Oleksandr Karliychuk

W
Botinha
NY Summer Open
100KG
F
2017
13423

Athos Miranda

W
Choke from back
NY Summer Open
ABS
SF
2017
13425

Marcos Tinoco

Marcos Tinoco
W
Choke from mount
NY Summer Open
ABS
F
2017
13426

Tex Johnson

Tex Johnson
W
Calf slicer
NY S. No-Gi Open
O97KG
F
2017
13433

Felipe Cesar

Felipe Cesar
W
Toe hold
NY S. No-Gi Open
ABS
SF
2017
13715

Greg Walker

W
Flying armbar
Washington Open
ABS
SF
2017
13863

Kamil Uminski

W
Pts: 3x0
ADCC
99KG
E1
2017
13929

Eliott Kelly

W
Pts: 2x0
ADCC
ABS
E1
2017
13934

Dillon Danis

Dillon Danis
W
Pts: 0x0, Pen
ADCC
ABS
4F
2017
15444

Jared Dopp

Jared Dopp
W
Pts: 16x0
Pan American
100KG
SF
2018
15780

Grafton Skraggs

W
Points
Washington SPO
O100KG
F
2018
15784

Thomas Keenan

W
N/A
Washington SPO
ABS
4F
2018
15787

Alexandre Molinaro

Alexandre Molinaro
W
Choke from back
Washington SPO
ABS
SF
2018
15927

Mukhammed Kerimov

W
Submission
ACB Asian Open
ABS
4F
2018
15930

Mayko Arajo

W
Submission
ACB Asian Open
ABS
F
2018
16589

Jared Dopp

Jared Dopp
W
Pts: 6x2
World Champ.
100KG
8F
2018
16595

Nicholas Meregali

Nicholas Meregali
W
Pts: 5x0
World Champ.
100KG
SF
2018
16596

Leandro Lo

Leandro Lo
W
Injury
World Champ.
100KG
F
2018
16611

Yuri Simoes

Yuri Simoes
W
Pts: 0x0, Adv
World Champ.
ABS
RD
2018
16871

Matt Leighton

Matt Leighton
W
Points
NY BJJ Pro
O94KG
SF
2018
16948

Roman Hernandez

W
Armbar
Austin Open
100KG
SF
2018
16949

Matt McCormick

W
Wristlock
Austin Open
100KG
F
2018
16950

Johnny Tama

Johnny Tama
W
Points
Austin Open
ABS
SF
2018
16952

Rafael Vasconcelos

Rafael Vasconcelos
W
Adv
Austin Open
ABS
F
2018
16976

Nisar Loynab

Nisar Loynab
W
Referee Decision
W.S.O.G.
O81KG
8F
2018
17386

Athos Miranda

W
N/A
Washington SU.O.
ABS
4F
2018
17387

Brad Pearson

W
N/A
Washington SU.O.
ABS
SF
2018
17819

Max Gimenis

Max Gimenis
W
Toe hold
WSOG 2
O81KG
4F
2018
17823

Keenan Cornelius

Keenan Cornelius
W
Referee Decision
WSOG 2
O81KG
SF
2018
17826

Gustavo Batista

Gustavo Batista
W
Referee Decision
WSOG 2
O81KG
F
2018
18006

Tarsis Humphreys

Tarsis Humphreys
W
Points
Black Belt CBD
O83KG
SF
2018
18685

John Leslie

W
Pts: 9x2
NoGi Worlds
O97KG
R1
2018
19236

Max Gimenis

Max Gimenis
W
Cross choke
F2W 102
124KG
SPF
2019
19663

Leo Nogueira

Leo Nogueira
W
Pts: 2x2, Adv
Pan American
100KG
4F
2019
19666

Tanner Rice

Tanner Rice
W
Injury
Pan American
100KG
SF
2019
19681

Fernando Reis

Fernando Reis
W
Cross choke
Pan American
ABS
R2
2019
19908

Thiago Cintra

W
Cross choke
Washington DCO
ABS
4F
2019
19960

Nicholaz Wolz

W
Cross choke
Boston SPO
O100KG
RR
2019
19961

Nicholaz Wolz

W
Cross choke
Boston SPO
ABS
4F
2019
19962

Lucas Valle

W
Choke from back
Boston SPO
ABS
SF
2019
19963

Nathan Santos

W
Pts: 4x0
Boston SPO
ABS
F
2019
20702

Tex Johnson

Tex Johnson
W
Choke
World Champ.
100KG
R2
2019
20706

Igor Schneider

Igor Schneider
W
Kimura
World Champ.
100KG
4F
2019
20708

Guilherme Augusto

Guilherme Augusto
W
Pts: 2x0
World Champ.
100KG
SF
2019
21905

Jon Hansen

W
Outside heel hook
ADCC
ABS
R1
2019
21912

Tim Spriggs

Tim Spriggs
W
Pts: 0x0, Pen
ADCC
ABS
4F
2019
23046

Jakub Zajkowski

Jakub Zajkowski
W
Pts: 5x2
European Open
ABS
R2
2020
23051

Mikey Musumeci

Mikey Musumeci
W
Pts: 2x2, Adv
European Open
ABS
4F
2020
23148

Igor Marques

W
Pts: 10x0
European Open
O100KG
4F
2020
26848

Pedro Alex

Pedro Alex
W
Referee Decision
Big Deal Pro 3
O100KG
SPF
2021
27265

Davi Cabral

Davi Cabral
W
Clock choke
Grand Slam MIA
120KG
SF
2021
27266

Max Gimenis

Max Gimenis
W
Pts: 2x0
Grand Slam MIA
120KG
F
2021
29094

Fellipe Andrew

Fellipe Andrew
W
Pts: 7x4
IBJJF GP
O94KG
SF
2021
Mahamed Aly vs Jared Dopp

Mahamed Aly vs Lucas "Hulk"

Mahamed Aly vs Sebastian Brosche