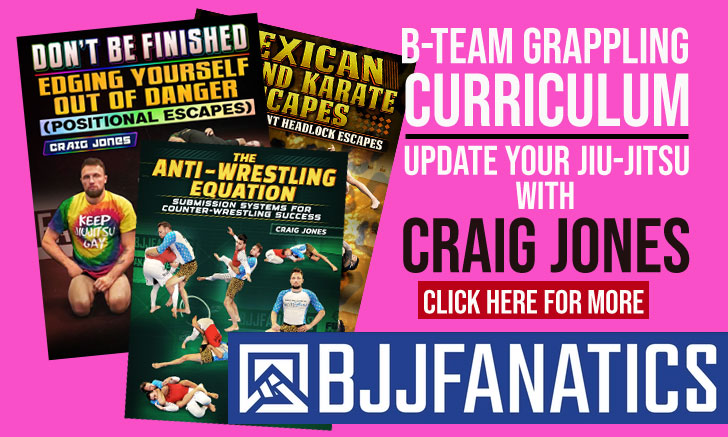 Carlos Rollyson is a Brazilian jiu jitsu (BJJ) coral belt (7th degree) who earned his black belt from Master Carlson Gracie, having also a black belt in judo, which he achieved while training under Takise Ueda. After the passing of his BJJ mentor, Rollyson decided to leave the Carlson Gracie Academy, joining the multiple time world champion team, Alliance Jiu Jitsu. Carlos Rollyson is also one of the most high ranked jiu jitsu figures in South Florida.
Carlos Rollyson Jiu Jitsu
Full Name: Jose Carlos de Sousa Rollyson
Nickname: n/a
Lineage: Mitsuyo Maeda > Carlos Gracie > Carlson Gracie > Carlos Rollyson
Main Achievements:
Brazilian National Champion (Master 1993, 1994, and 1995)
Favorite Position/ Technique: Chokes
Weight Division: Light/Middle
Team/Affiliation: Carlson Gracie / Alliance
Carlos Rollyson's Biography
Carlos Rollyson was born in Teresópolis – Rio de Janeiro, Brazil. Introduced to jiu jitsu at the age of 7, Carlos started training basic self-defense at home with his father. 3 years later Rollyson began his formal grappling education, under Grandmaster Carlson Gracie Sr..
When growing up, Carlos also added judo practice to his weekly routine. Rollyson's judo instructor was none other than Takise Ueda, a 7th dan Master who awarded him his black belt at age 18. Carlos would earn his black belt in jiu jitsu only two years later, directly from Carlson Gracie Sr.
The early 1990's were Carlos Rollyson's most fruitful competitive years when he won the State Championship title (Rio de Janeiro), and the Brazilian National Champion (1993). He successfully defended his Brazilian title in 1994 and 1995. One of Carlos' most prominent wins was his 1994 National Championship medal, where he defeated Rolker Gracie for gold.
Rollyson started his coaching career early, opening a school at the age of 18, in Brazil, when he was still a purple belt. His career as an instructor would prosper tremendously, with Carlos instructing throughout the his life, in schools that ranged from Brazil to South Florida.
Since his arrival to the United States Carlos has taught in various schools. His coaching skills earned him recognition not only by those attending his class, but also by the DEA and FBI with whom Master Rollyson has worked and given seminars to about self defense.
After the death of his Master, Carlson Gracie Sr., Carlos continued to remain active in the sport. But knowing that jiu jitsu is constantly evolving, he no longer wanted to remain unaided, and craved the support of a unified team. Not long after his decision to seek out the aid of his peers, Carlos began his relationship with Alliance Jiu Jitsu.
Carlos Rollyson self defense demonstration

Carlos Rollyson vs Laerte dos Santos

Carlos Rollyson vs Eduardo "Mano"

Carlos Rollyson butterfly guard pass technique