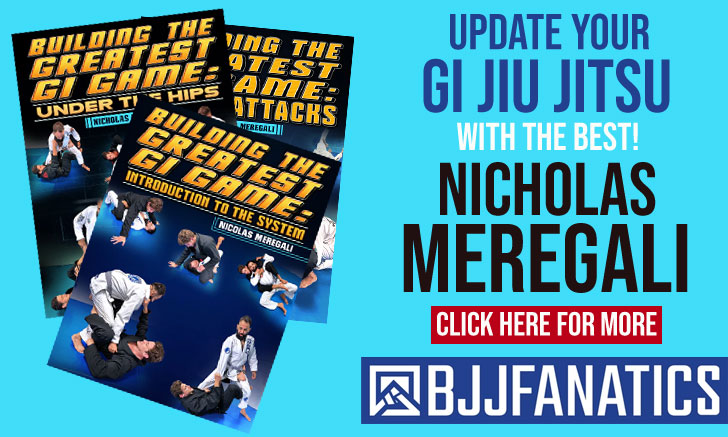 Dominyka Obelenyte is a lithuanian born, Brazilian jiu jitsu black belt under Marcelo Garcia who belongs to the first generation of high end athletes developed by the legendary 4x ADCC champion, being also his first female black belt. Regarded as a true grappling phenomenon since her early teens Dominyka Obelenyte proved her star quality by consistently winning at the highest level of the sport, being one of the youngest ever world champions in an adult division (14 years of age), a deed only surpassed by Luzia Fernandes.
Dominyka Obelenyte Jiu Jitsu
Full Name: Dominyka Obelenyte
Nickname: n/a
Lineage: Mitsuyo Maeda > Carlos Gracie > Helio Gracie > Rolls Gracie > Romero Cavalcanti > Fabio Gurgel > Marcelo Garcia > Dominyka Obelenyte
Main Achievements:
World Champion (2015 weight & absolute black, 2014 & 2013 brown, 2011 absolute purple, 2010 blue)
Pan American Champion (2016/2015 black, 2014 brown, 2013 absolute purple)
European Open Champion (2015 black, 2012 purple)
New York Spring International Open Champion (2015 weight & absolute)
Pan American Championship 2nd Place (2014 absolute brown, 2013 purple, 2010 blue)
World No Gi Championship 3rd Place (2010 blue/purple)
European Open 3rd Place (2015 absolute)
Favorite Position/Technique: Open Guard, Pressure guard passing
Weight Division: Peso Pesado (79kg/175lbs)
Team/Association: Alliance Jiu Jitsu
DVD Releases: Spider Variations and Domoplata
Dominyka Obelenyte Biography
Dominyka Obelenyte was born on the 30th of July, 1995 in the historical city of Kaunas, Lithuania. She left the country at the age of 6, with her family, moving to the United States.
Feeling that Dominyka would be best equipped to ward off bullies and trouble makers if she had a good understanding of self defence, Obelenyte's father enlisted her in ju-jutsu classes, the traditional (japanese) style of jiu jitsu, when she was 7 years old.
Aged 9, Dominyka moved once again, this time to New Jersey. Although her father tried to find another traditional ju-jutsu club, none was around and she ended up joining a tae kwon do (TKD) dojo. Obelenyte did not settle at the TKD gym, deeming the system weak and unrealistic. The family continued in search for a viable alternative combat syle until they found a Brazilian jiu jitsu advert. The advert was for an academy in Fair Lawn, led by coach Louis Vintaloro.
At Louis Vintaloro's gym (a Gracie Humaitá affiliate), Dominyka Obelenyte found the martial art she was hoping for. She became increasingly interested and more focussed in the techniques and the training, being promoted by Louis up until her orange belt.
After receiving the orange belt, Dominyka opted to leave Vintaloro's academy, following her senior teammates' footsteps (JT Torres and Jay Hayes) who had joined TLI's gym in Maryland. During this period, as Maryland was a long drive from New Jersey, Dominyka would have private classes with JT (who awarded her green belt) and with Emily Kowk. Emily and young Dominyka bonded well and it was the legendary female black belt who later convinced Obelenyte to visit Marcelo Garcia's academy in New York.
At Marcelo Garcia's, Dominyka found a solid team that allowed her to prosper, this was evident as her jiu jitsu truly started to blossom. The first sign of an emerging star came at the age of 14, when she won the women's adult blue belt lightweight division world title, the first of her career. The win was even more impressive, taking into account that Dominyka had dislocated a rib a few weeks prior to the tournament. Working with a chiropractor on the days approaching the event, Dominyka Obelenyte was in extreme pain. The medication given to appease this pain made her feverish, which led to a weight loss, arriving at the competition 10 pounds (4.5kg) under the weight limit.
Dominika's astonishing talent pushed her up the ranks quickly in the MG academy, earning her brown belt from Marcelo at the age of 17. This meteoric rise was justified with sequential wins at the world championship, and earned her, her black belt on the 15th of January, 2015.
In her first year at black belt, Dominyka Obelenyte achieved double gold at the 20th World Jiu Jitsu Championship, in Long Beach, California.
On September 2016 Dominyka announced through her social media accounts that she was no longer training under Garcia, having moved to Fábio Clemente's gym and claiming personal reasons for her team-swap.
Dominyka Obelenyte's Equal Pay in BJJ Movement
During the month of June 2015, Obelenyte launched a campaign for equal pay between men and women in the sport, as a reaction to the sport's main federation's (IBJJF) unbalanced payment scheme announcement, ahead of their Pro League event. The petition named "Give female competitors equal financial opportunities and rewards" created a big buzz around the subject and led the IBJJF to reevaluate their prize money.
Banner picture courtesy of Jiu Jitsu Style.
Dominyka Obelenyte Grappling Record
20 WINS
BY POINTS


BY ADVANTAGES




BY SUBMISSION




BY DECISION




BY PENALTIES




BY DQ



8 SUBMISSIONS WINS
#214eb8
Triangle armbar
25
2
#d1212a
Shoulder lock
13
1
1 LOSSES
BY POINTS


BY ADVANTAGES




BY SUBMISSION




BY DECISION




BY PENALTIES




BY DQ



0 SUBMISSION LOSSES
Dominyka Obelenyte Fight History
ID
Opponent
W/L
Method
Competition
Weight
Stage
Year
6471

Mackenzie Dern

Mackenzie Dern
L
Referee Decision
European
ABS
SF
2015
6464

Amanda Loewen

W
Pts: 13x0
European
ABS
R2
2015
6468

Janni Larsson

Janni Larsson
W
Pts: 6x6, Adv
European
ABS
4F
2015
6913

Tammy Griego

W
Gogoplata
Pan American
O74KG
F
2015
7521

Tammi Griego

W
Shoulder lock
World Champ.
74KG
SF
2015
7522

Vanessa Oliveira

Vanessa Oliveira
W
RNC
World Champ.
74KG
F
2015
7524

Laurence Fouillat

W
Triangle armbar
World Champ.
ABS
8F
2015
7526

Tammi Musumeci

Tammi Musumeci
W
Referee Decision
World Champ.
ABS
4F
2015
7527

Mackenzie Dern

Mackenzie Dern
W
Points
World Champ.
ABS
SF
2015
7528

Monique Elias

W
Pts: 6x2
World Champ.
ABS
F
2015
9399

Samela Lopes

W
Triangle
Pan American
O79KG
F
2016
9401

Talita Nogueira

Talita Nogueira
W
Triangle armbar
Pan American
ABS
4F
2016
9403

Mackenzie Dern

Mackenzie Dern
W
Pts: 10x8
Pan American
ABS
SF
2016
10110

Venla Luukkonen

Venla Luukkonen
W
Pts: 33x0
World Champ.
O79KG
F
2016
10111

Rosamond Snow

W
Submission
World Champ.
ABS
R1
2016
10113

Fabiana Santos

W
Referee Decision
World Champ.
ABS
4F
2016
10114

Mackenzie Dern

Mackenzie Dern
W
Pts: 6x4
World Champ.
ABS
SF
2016
10115

Bia Mesquita

W
Pts: 2x2, Adv
World Champ.
ABS
F
2016
10871

Yas Wilson

W
Referee Decision
Polaris 4
ABS
SPF
2016
11676

Caitlin Huggins

W
Submission
Atlanta W. Open
O79KG
F
2017
11677

Jaqueline Moraes

W
Points
Atlanta W. Open
ABS
F
2017
Dominyka Obelenyte vs Rachael Demara

Dominyka Obelenyte vs Sijara Eubanks