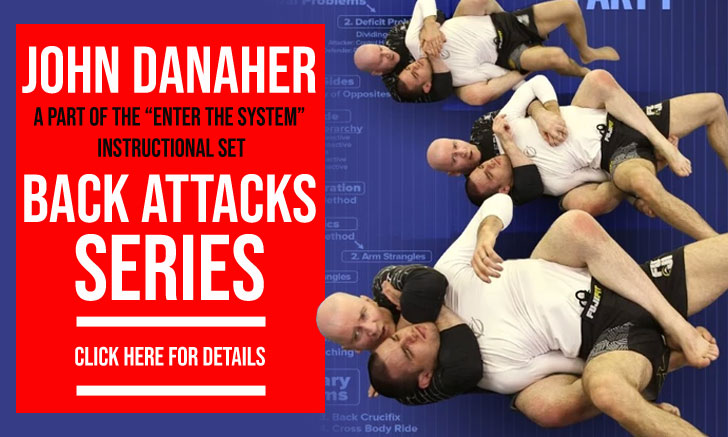 Yara Soares is a Brazilian jiu-jitsu black belt under Luiz Guilherme (Guigo), who worked extensively with Lloyd Irvin, having represented both the Guigo JJ and Team Lloyd Irvin academies. Currently, under the Dream Art banner, a team she joined in 2021, Soares became widely recognized as one of the top athletes in the super-heavyweight division of the International Brazilian Jiu-Jitsu Federation (IBJJF) after conquering consecutive world titles in the purple and brown belt divisions (2018, 2019).
Yara Soares Jiu-Jitsu
Full Name: Yara Soares do Nascimento
Nickname: N/A
Lineage: Carlos Gracie > Helio Gracie > Rickson G. > Jorge Pereira > Luiz Guilherme > Yara Soares
Main Achievements:
1st Place IBJJF Pan Championship (2021*)
1st Place AJP South American Continental Pro (2021)
1st Place AJP Grand Slam, MIA (2021)
1st Place AJP Grand Slam, AD (2021)
2nd Place AJP Grand Slam, RJ (2020)
2nd Place AJP Grand Slam, AD (2020)
2nd Place AJP Grand Slam, LDN (2020)
Main Achievements (Colored Belts):
1st Place IBJJF World Championship (2018 purple, 2019* brown)
1st Place IBJJF Pans Championship (2019** purple)
1st Place IBJJF European Open (2019** brown)
1st Place IBJJF South American Championship (2016/2017 blue)
1st Place IBJJF São Paulo Open (2019 brown, 2018** purple)
1st Place IBJJF São Paulo BJJ Pro (2019 brown)
1st Place IBJJF Rio Open (2018** purple)
1st Place UAEJJF Grand Slam, RJ (2018 purple)
1st Place CBJJE World Championship (2018** purple)
2nd Place IBJJF World Championship (2016 blue)
2nd Place CBJJ Brazilian Nationals (2016 blue)
3rd Place IBJJF World Championship (2017 blue, 2019 brown)
3rd Place IBJJF World Championship (2019 brown)
3rd Place IBJJF South American Championship (2016* blue)
3rd Place UAEJJF Grand Slam, RJ (2019 brown)
* Absolute
** Weight and Absolute
Favorite Position/Technique: Lasso Guard
Weight Division: Super-Pesado (over 175.0 lbs
Team/Association: Guigo JJ
Yara Soares Biography
Yara Soares was born on November 07, 1995, in Guarapari, a coastal town located in the Brazilian state of Espírito Santo.
Soares derived from a long line of athletes, particularly long-distance runners, and it was in athletics that Yara first engaged with sports, with her first podium being conquered after her 8th birthday. It was also while competing in sports athletics and handball (which she played for a number of years also) that the young Brazilian learned the work ethics she would carry on to combat sports at a later age.
At the age of 18, Yara realized that there was no financial future in her handball career, even though she was playing at a decent level in that sport. Disheartened and suffering from a bit of fatigue from team sports, Soares decided to try something different. Then joining her first jiu-jitsu class, in April 2014, with coach Tony Bergamo.
In her first month, Yara started competing in jiu-jitsu and as a result, immediately fell in love with grappling. With her eyes on a future BJJ career, Soares decided to look for a more competition-focussed gym to continue her progression, finding what she was looking for at the famous Striker Academy, of coach Thiago Oliveira. The gym that produced one of the most accomplished female athletes of all time, Fernanda Mazzelli.
Yara Soares earned her blue belt from Thiago Oliveira and spent 18 months with the well-known coach at Striker before being offered a scholarship by Luiz Guilherme, also known as Guigo, to come to São Paulo and train at his Academy. A former IBJJF World Champion, Guigo is equally respected as a coach, he who instructed countless high-end athletes. This added to Yara's desire to compete in São Paulo, arguably, the Mecca of grappling in Brazil, which made Soares' decision an easy one to make.
Under Luiz Guigo's guidance, Yara became one of the biggest names in the colored belt divisions, making the most of Guilherme's coalition with Lloyd Irvin to train and compete in the United States under Team LI's banner.
In 2019, after conquering double gold at the Pan American Jiu-Jitsu Championship, Yara Soares was promoted to brown belt (March) by Lloyd Irvin, at Guigo's request. Only 2 months later she won the World Championship as a brown belt, subsequently achieving victories at the São Paulo BJJ Pro and São Paulo Open. Her fantastic run would lead to her black belt promotion in December, an unusual occurrence given that it did not fall in line with the timeframes imposed by the IBJJF for a belt rank upgrade. For this reason, Yara was blocked from competing in tournaments organized by this particular federation during the early months of her black belt career.
In 2021, Yara switched camps, aligning forces with the world-famous, pro-jiu-jitsu team, the Dream Art Project.
Yara Soares Grappling Record
30 WINS
BY POINTS


BY ADVANTAGES




BY SUBMISSION




BY DECISION




BY PENALTIES




BY DQ



17 SUBMISSIONS WINS
#214eb8
Choke from back
35
6
#f58822
Reverse triangle
6
1
7 LOSSES
BY POINTS


BY ADVANTAGES




BY SUBMISSION




BY DECISION




BY PENALTIES




BY DQ



0 SUBMISSION LOSSES
Yara Soares Fight History
ID
Opponent
W/L
Method
Competition
Weight
Stage
Year
22245

Gabrieli Pessanha

Gabrieli Pessanha
L
Pts: 4x2
Grand Slam RJ
95KG
SF
2019
22884

Gabrieli Pessanha

Gabrieli Pessanha
L
Pts: 10x7
Grand Slam AD
95KG
F
2020
23529

Gabrieli Pessanha

Gabrieli Pessanha
L
Pts: 4x3
Grand Slam LDN
95KG
F
2020
23773

Gabrieli Pessanha

Gabrieli Pessanha
L
Pts: 12x10
BJJ Bet
85KG
SPF
2020
24640

Gabrieli Pessanha

Gabrieli Pessanha
L
Pts: 1x0
Grand Slam RJ
95KG
F
2020
25527

Gabrieli Pessanha

Gabrieli Pessanha
L
Pts: 3x3
World Pro
95KG
RR
2021
27453

Gabrieli Pessanha

Gabrieli Pessanha
L
Pts: 4x2
Pan American
84KG
F
2021
22242

Ericka Cunha

W
Submission
Grand Slam RJ
95KG
R1
2019
22243

Mayara Oishi

W
Submission
Grand Slam RJ
95KG
4F
2019
22881

Nathiely Jesus

Nathiely Jesus
W
Referee Decision
Grand Slam AD
95KG
4F
2020
22882

Kendall Reusing

W
Submission
Grand Slam AD
95KG
SF
2020
23526

Claire Thevenon

W
Pts: 3x2
Grand Slam LDN
95KG
4F
2020
23527

Ane Svendsen

W
Submission
Grand Slam LDN
95KG
SF
2020
24637

Thaynara Dias

W
Choke from back
Grand Slam RJ
95KG
4F
2020
24638

Ingridd Sousa

W
Pts: 2x0
Grand Slam RJ
95KG
SF
2020
25388

Thayara Dias

W
Americana
Grand Slam AD
95KG
RR
2021
25389

Michele Xavier

W
Pts: 3x1
Grand Slam AD
95KG
F
2021
25455

Michele Xavier

W
Pts: 7x0
WP BR Qualifier
95KG
RR
2021
25456

Thaynara Dias

W
Pts: 2x0
WP BR Qualifier
95KG
RR
2021
25526

Kendall Reusing

W
Pts: 4x0
World Pro
95KG
RR
2021
25529

E. Christodoulou

W
Choke
World Pro
95KG
RR
2021
26302

Adriane Alves

W
Choke from back
SA Cont. Pro
95KG
4F
2021
26303

Ingridd Alves

Ingridd Alves
W
Pts: 2x0
SA Cont. Pro
95KG
SF
2021
26305

Gabrieli Pessanha

Gabrieli Pessanha
W
Pts: 4x2
SA Cont. Pro
95KG
F
2021
27069

Sarah Rice

W
Choke
Grand Slam MIA
95KG
RR
2021
27070

Tara White

W
Armbar
Grand Slam MIA
95KG
RR
2021
27455

Sarah Rice

W
Choke from back
Pan American
ABS
8F
2021
27459

Nathalie Ribeiro

W
Choke from back
Pan American
ABS
4F
2021
27463

Bianca Basilio

Bianca Basilio
W
Referee Decision
Pan American
ABS
SF
2021
27464

Ana Vieira

Ana Vieira
W
Pts: 2x0
Pan American
ABS
F
2021
27513

Y. Poznyakova

W
Choke from back
Grand Slam MSK
95KG
RR
2021
27514

Y. Poznyakova

W
Clock choke
Grand Slam MSK
95KG
RR
2021
27903

Joaquina Bonfim

W
Reverse triangle
Brasileiro
O79KG
SF
2021
27905

Gabrieli Pessanha

Gabrieli Pessanha
W
Pts: 6x4
Brasileiro
O79KG
F
2021
27906

Juliana Araujo

W
Kneebar
Brasileiro
ABS
4F
2021
27910

Graciele Fava

W
Choke from back
Brasileiro
ABS
SF
2021
27911

Gabrieli Pessanha

Gabrieli Pessanha
W
Injury
Brasileiro
ABS
F
2021