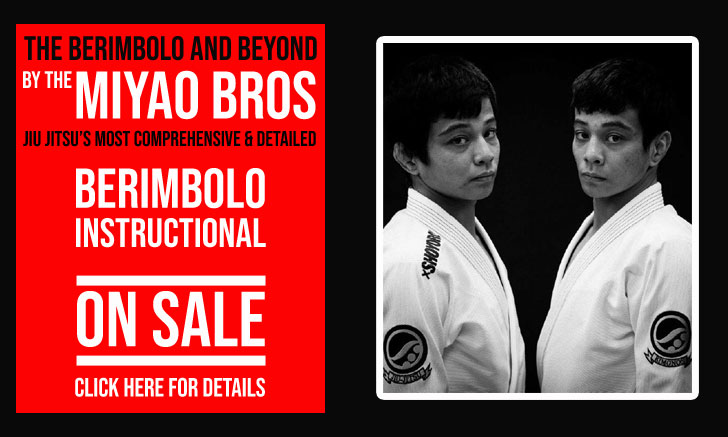 Dimitrius Souza, also known as "Dimi" is a Brazilian jiu jitsu black belt under Sérgio Moraes and one of the top Alliance academy representatives in the heavyweight division. A product of the Nascidos para Vencer social project in Sao Paulo, Dimitrius medalled in some of the top tournaments in the world at black belt such as the World Jiu Jitsu Championship, having also won the Brazilian National title on several occasions as well as the South American title.
Dimitrius Souza Jiu Jitsu
Full Name: Dimitrius Soares Souza
Nickname: "Dimi" which is short for Dimitrius.
Lineage: Mitsuyo Maeda > Carlos Gracie > Reyson Gracie > Osvaldo Alves > Luis Dagmar > André Galvão > Everdan Olegário > Sergio Moraes > Dimitrius Souza
Main Achievements:
CBJJ Brazilian National Champion (2014/2013/2011, 2009 brown, 2008 purple)
CBJJ Brazilian National No-Gi Champion (2015/2016**)
IBJJF World Champion (2011 brown, 2008 purple)
IBJJF European Champion (2013)
IBJJF European No-Gi Champion (2014**)
IBJJF South American Champion (2017/2014)
IBJJF London Open Champion (2012)
IBJJF São Paulo BJJ Pro Champion (2017)
IBJJF São Paulo Open Champion (2016)
IBJJF Brazilian National Championship 2nd Place (2018)
IBJJF World Jiu Jitsu Championship 3rd Place (2014)
IBJJF Pan American Championship 3rd Place (2017)
IBJJF South American Championship 3rd Place (2014*)
* Absolute
** Weight and absolute
Favorite Position/Technique: X Guard
Weight Division: Peso Pesado (94kg/207lbs)
Team/Association: Alliance
Dimitrius Souza Biography
Dimitrius Souza was born on the 25th of March, 1989 on the east side of Sao Paulo in an area named Cohab. Souza heard about jiu jitsu through a friend who already practiced the sport/martial art. It was through an invitation made by this same friend that Dimitri had his first contact with jiu jitsu.
The affinity for grappling was instantaneous, and Dimitri immediately signed up for regular classes at the Nascidos para Vencer social project, a group designed in 1998 to help children and families in financial difficulties, occupying the kids with jiu jitsu and promoting the healthy and sporting lifestyle in an impoverished area.
Dimitri's first coach at the Nascidos para Vencer project was Antônio Carlos Bergamo, known as "Toni", the founder of the organization. As Toni would often travel to other projects he led outside Sao Paulo, the classes were also led by Everdan Olegario (AKA Mestre Dan) and Sergio Moraes, both products of the system developed by coach Bergamo, and both fundamental pieces in the development of Souza as an athlete.
As a blue belt, Dimitrius Souza started visiting Fabio Gurgel's academy. After he received his brown belt Souza also became a regular at Luciano Nucci's gym, the famous "Casquinha". With many important titles during his 2011 jiu jitsu campaign, including a win at the world championship in the brown belt division, Dimitrius Souza was rewarded with his black belt by Sergio Moraes on July that year.
Dimitrius Souza Grappling Record
108 WINS
BY POINTS


BY ADVANTAGES




BY SUBMISSION




BY DECISION




BY PENALTIES




BY DQ



29 SUBMISSIONS WINS
#5AD3D1
Choke from back
17
5
29 LOSSES
BY POINTS


BY ADVANTAGES




BY SUBMISSION




BY DECISION




BY PENALTIES




BY DQ



9 SUBMISSIONS LOSSES
#214eb8
Bow and arrow
22
2
#f58822
Choke from back
11
1
Dimitrius Souza Fight History
ID
Opponent
W/L
Method
Competition
Weight
Stage
Year
3653

Leandro Lo

Leandro Lo
L
Pts: 2x0
Copa Podio
85KG
GP
2012
3673

Leandro Lo

Leandro Lo
L
Pts: 7x0
Copa Podio
85KG
F
2012
4064

Rafael Lovato

Rafael Lovato
L
Referee Decision
World Champ.
88KG
4F
2012
4282

Mathias Ribeiro

L
Points
London Open
ABS
F
2012
4777

Andre Galvao

Andre Galvao
L
Choke from back
World Champ.
88KG
4F
2013
6873

Erberth Santos

Erberth Santos
L
Referee Decision
Rio Fall Open
ABS
F
2015
7212

Victor Silverio

Victor Silverio
L
Adv
Brasileiro
ABS
4F
2015
7446

Alexandre Ribeiro

Alexandre Ribeiro
L
Pts: 2x0
World Champ.
94KG
4F
2015
8270

Gustavo Saraiva

L
Armbar
Brasileiro NoGi
94KG
SF
2015
8457

Erberth Santos

Erberth Santos
L
Pts: 9x0
IBJJF Rio Pro
94KG
F
2015
8510

Pedro Peres

L
Pts: 2x2, Adv
South American
ABS
8F
2015
9724

Miguel Angel

Miguel Angel
L
Referee Decision
Brasileiro
94KG
SF
2016
9975

Cassio Francis

Cassio Francis
L
Pts: 2x2, Adv
World Champ.
94KG
4F
2016
10657

Erberth Santos

Erberth Santos
L
Toe hold
Floripa Open
ABS
F
2016
10917

Patrick Gaudio

Patrick Gaudio
L
Points
BJJ Rio Pro
94KG
F
2016
11011

Marcus Fernandes

L
Submission
Grand Slam RJ
94KG
4F
2016
11731

Erberth Santos

Erberth Santos
L
Pts: 4x0
BH Summer Open
ABS
F
2017
12107

Tanner Rice

Tanner Rice
L
Referee Decision
Pan American
94KG
SF
2017
12578

Victor Honorio

Victor Honorio
L
Referee Decision
Brasileiro
ABS
4F
2017
12755

Leandro Lo

Leandro Lo
L
Bow and arrow
Salvador Spring O.
ABS
F
2017
13053

Nicholas Meregali

Nicholas Meregali
L
Triangle
World Champ.
94KG
SF
2017
13598

Erberth Santos

Erberth Santos
L
Bow and arrow
Sao Paulo Open
ABS
F
2017
13600

Marcus Almeida

Marcus Almeida
L
Pts: 0x0, Adv
IBJJF Pro GP
ABS
4F
2017
14208

Alexandre Ribeiro

Alexandre Ribeiro
L
Pts: 2x0
Grand Slam RJ
94KG
3RD
2017
14324

Erberth Santos

Erberth Santos
L
Points
South American
ABS
F
2017
14852

Fellipe Andrew

Fellipe Andrew
L
Pts: 2x0
ACB S. American
95KG
4F
2018
15957

Fellipe Andrew

Fellipe Andrew
L
Botinha
Brasileiro
94KG
F
2018
16255

Fellipe Andrew

Fellipe Andrew
L
Pts: 4x0
World Champ.
94KG
4F
2018
16296

Luiz Panza

Luiz Panza
L
Botinha
World Champ.
ABS
8F
2018
3661

Otavio Sousa

Otavio Sousa
W
Pts: 2x0
Copa Podio
85KG
GP
2012
3664

Felipe Preguiça

W
Pts: 4x4, Adv
Copa Podio
85KG
GP
2012
3669

Rafael Barbosa

Rafael Barbosa
W
Pts: 4x4, Adv
Copa Podio
85KG
GP
2012
3671

Davi Ramos

Davi Ramos
W
Pts: 6x4
Copa Podio
85KG
SF
2012
4052

Rogerio Passos

W
Points
World Champ.
88KG
R1
2012
4272

Alfredo Aguilera

W
RNC
European NoGi
94KG
SF
2012
4273

Renato Morais

W
N/A
European NoGi
94KG
F
2012
4275

Gabriel Marangoni

Gabriel Marangoni
W
Points
European NoGi
ABS
4F
2012
4276

Renato Morais

W
N/A
European NoGi
ABS
SF
2012
4279

Marcelo Bernardo

W
Points
London Open
94KG
SF
2012
4280

R. Tavares

W
N/A
London Open
94KG
F
2012
4281

Oliver Geddes

Oliver Geddes
W
Submission
London Open
ABS
SF
2012
4434

Leonardo Maciel

W
Adv
European Open
94KG
F
2013
4615

Unknown

W
Armbar
Brasileiro
94KG
R1
2013
4616

Rafael Lovato

Rafael Lovato
W
Pts: 2x0
Brasileiro
94KG
4F
2013
4617

Nivaldo Oliveira

Nivaldo Oliveira
W
Points
Brasileiro
94KG
SF
2013
4618

Leonardo Maciel

W
Referee Decision
Brasileiro
94KG
F
2013
4821

Leonardo Maciel

W
Pts: 14x2
Copa Podio
ABS
SPF
2013
5516

Alan Regis

W
Pts: 0x0, Adv
Brasileiro
94KG
F
2014
5800

Lucas Leite

Lucas Leite
W
Adv
World Champ.
94KG
4F
2014
6219

Vitor Toledo

Vitor Toledo
W
N/A
South American
94KG
F
2014
6268

Stefano Correa

W
Armbar
Paulista FPJJ
ABS
F
2014
6269

Bruno Cuppari

W
Pts: 2x0
Paulista FPJJ
94KG
F
2014
6872

William Martins

W
Choke from back
Rio Fall Open
ABS
SF
2015
6886

Alberto Ramos

W
N/A
Rio Fall Open
94KG
SF
2015
6887

Alan Regis

W
Referee Decision
Rio Fall Open
94KG
F
2015
6899

Alberto Oliveira

W
N/A
Rio Fall NoGi
94KG
SF
2015
6900

Leo Maciel

W
N/A
Rio Fall NoGi
94KG
F
2015
7207

Leo Teixeira

W
N/A
Brasileiro
ABS
R1
2015
7436

Roberto Torralbas

W
Points
World Champ.
94KG
8F
2015
8028

Kaue Damasceno

W
Pts: 8x0
Desafio UK
100KG
SPF
2015
8275

Unknown

W
Adv
Brasileiro NoGi
ABS
R1
2015
8279

Willian Martins

W
Adv
Brasileiro NoGi
ABS
4F
2015
8281

Matheus Souza

W
Submission
Brasileiro NoGi
ABS
SF
2015
8282

Romulo Azevedo

Romulo Azevedo
W
Pts: 6x0
Brasileiro NoGi
ABS
F
2015
8454

Diego Sergio

W
Choke from back
IBJJF Rio Pro
94KG
4F
2015
8456

Diogo Sampaio

Diogo Sampaio
W
Points
IBJJF Rio Pro
94KG
SF
2015
8501

Romes Pereira

W
Pts: 7x0
South American
ABS
R1
2015
8535

Oriones Netto

W
Choke from back
South American
94KG
4F
2015
8537

Romes Ramos

W
Injury
South American
94KG
SF
2015
9719

Romes Ramos

W
DQ
Brasileiro
94KG
4F
2016
9837

Gustavo Almeida

W
Choke
Curitiba Open
94KG
SF
2016
9969

Arnaldo Maidana

Arnaldo Maidana
W
Pts: 0x0, Adv
World Champ.
94KG
R1
2016
10343

Diogo Almeida

Diogo Almeida
W
Choke from back
Curitiba W. Open
94KG
F
2016
10352

Diogo Almeida

Diogo Almeida
W
Points
Curitiba W. Open
ABS
SF
2016
10353

Matheus Spirandeli

Matheus Spirandeli
W
Pts: 2x0
Curitiba W. Open
ABS
F
2016
10355

Bruno Ferreira

Bruno Ferreira
W
Points
Curitiba NoGi Open
91KG
F
2016
10356

George Antonio

W
RNC
Curitiba NoGi Open
ABS
F
2016
10505

Marcos Aurélio

W
Choke
Sao Paulo Open
94KG
4F
2016
10507

Diogo Almeida

Diogo Almeida
W
Pts: 5x0
Sao Paulo Open
94KG
SF
2016
10652

Tiago Hilgemberg

W
N/A
Floripa Open
94KG
SF
2016
10655

Kitner Moura

W
Points
Floripa Open
ABS
SF
2016
10772

Márcio Silva

W
RNC
Brasileiro NoGi
91KG
4F
2016
10773

Bruno Cuppari

W
Points
Brasileiro NoGi
91KG
SF
2016
10774

Vitor Bonfim

W
Points
Brasileiro NoGi
91KG
F
2016
10781

Bruno Leonardo

W
Points
Brasileiro NoGi
ABS
4F
2016
10784

Kim Terra

Kim Terra
W
Points
Brasileiro NoGi
ABS
SF
2016
10785

Max Gimenis

Max Gimenis
W
Points
Brasileiro NoGi
ABS
F
2016
10915

Herico Hesley

W
Points
BJJ Rio Pro
94KG
4F
2016
11004

Eduardo Inojosa

W
Points
Grand Slam RJ
94KG
R1
2016
11164

Augusto Ferrari

Augusto Ferrari
W
Choke from back
South American
94KG
SF
2016
11720

Andre Santos

W
Points
BH Summer Open
94KG
SF
2017
11721

Henrique de Lima

W
Points
BH Summer Open
94KG
F
2017
11729

Gustavo Silva

W
N/A
BH Summer Open
ABS
SF
2017
12097

Ivan Tomic

W
Pts: 0x0, Adv
Pan American
94KG
8F
2017
12103

Joshua Bowlin

W
Armbar
Pan American
94KG
4F
2017
12302

Leandro Santos

W
N/A
Floripa Fall Open
94KG
SF
2017
12303

Marcus Ruiz

W
Armbar
Floripa Fall Open
94KG
F
2017
12569

Hugo Campos

W
N/A
Brasileiro
ABS
RDS
2017
12570

Italo Goncalves

W
N/A
Brasileiro
ABS
RDS
2017
12670

Andre Silva

W
N/A
Brasileiro
94KG
R1
2017
12672

Ivan Tomic

W
N/A
Brasileiro
94KG
4F
2017
12674

Marcus Ruiz

W
Submission
Brasileiro
94KG
SF
2017
12750

Marcos Alves

W
N/A
Salvador Spring O.
94KG
SF
2017
12754

Italo Goncalves

W
N/A
Salvador Spring O.
ABS
SF
2017
13043

Nick Schrock

Nick Schrock
W
Pts: 8x0
World Champ.
94KG
8F
2017
13050

Adam Wardzinski

Adam Wardzinski
W
Pts: 6x4
World Champ.
94KG
4F
2017
13112

Marcos Goulart

W
N/A
Rio Winter Open
94KG
SF
2017
13113

Victor Bomfim

W
Points
Rio Winter Open
94KG
F
2017
13120

T. Gaia

W
Points
Rio Winter Open
ABS
SF
2017
13121

Igor Silva

Igor Silva
W
Points
Rio Winter Open
ABS
F
2017
13150

Fernando Toshio

W
N/A
SP BJJ Pro
94KG
SF
2017
13151

Claudio Calasans

Claudio Calasans
W
Pts: 4x2
SP BJJ Pro
94KG
F
2017
13352

Henrique Cardoso

Henrique Cardoso
W
Points
Curitiba W. Open
94KG
RR
2017
13353

Henrique Russi

W
Points
Curitiba W. Open
94KG
F
2017
13358

Henrique Cardoso

Henrique Cardoso
W
N/A
Curitiba W. Open
ABS
SF
2017
13359

Admilson Gobi

Admilson Gobi
W
Armbar
Curitiba W. Open
ABS
F
2017
13409

Gildasio Santana

W
Submission
Vitoria Open
94KG
SF
2017
13410

Jhonathan Pio

W
Armbar
Vitoria Open
94KG
F
2017
13422

Cesar Wanderley

W
Submission
Vitoria Open
ABS
SF
2017
13423

Admilson Gobi

Admilson Gobi
W
Armbar
Vitoria Open
ABS
F
2017
13597

Igor Schneider

Igor Schneider
W
Points
Sao Paulo Open
ABS
SF
2017
13954

Juan Marcel

W
Submission
Floripa Sp. Open
94KG
SF
2017
13955

Henrique Lima

W
N/A
Floripa Sp. Open
94KG
F
2017
13956

Henrique Lima

W
N/A
Floripa Sp. Open
ABS
SF
2017
13959

Henrique Cardoso

Henrique Cardoso
W
Triangle
Floripa Sp. Open
ABS
F
2017
14196

Manuel Neto

W
Pts: 7x0
Grand Slam RJ
94KG
R1
2017
14203

Rafael Vasconcelos

Rafael Vasconcelos
W
Pts: 2x0
Grand Slam RJ
94KG
4F
2017
14308

Moises Fernandes

W
Armbar
South American
94KG
4F
2017
14310

Marcus Vinicius

W
Submission
South American
94KG
SF
2017
14314

Rodrigo Martins

W
Points
South American
ABS
R1
2017
14318

Thiago Sa

Thiago Sa
W
N/A
South American
ABS
4F
2017
14322

Luan Carvalho

Luan Carvalho
W
Points
South American
ABS
SF
2017
14848

Augusto Maciel

W
Pts: 3x0
ACB S. American
95KG
R1
2018
15949

Jose Olivar

W
Choke
Brasileiro
94KG
R1
2018
15952

Thiago Ozarias

W
Submission
Brasileiro
94KG
8F
2018
15956

Vitor Toledo

Vitor Toledo
W
Points
Brasileiro
94KG
SF
2018
16250

Joshua Bowlin

W
Points
World Champ.
94KG
8F
2018
Dimitrius Souza vs Vitor Toledo

Dimitrius Souza vs Stefano Correa

Dimitrius Souza vs Alan Regis (2014)

Dimitrius Souza vs Bruno Cupari