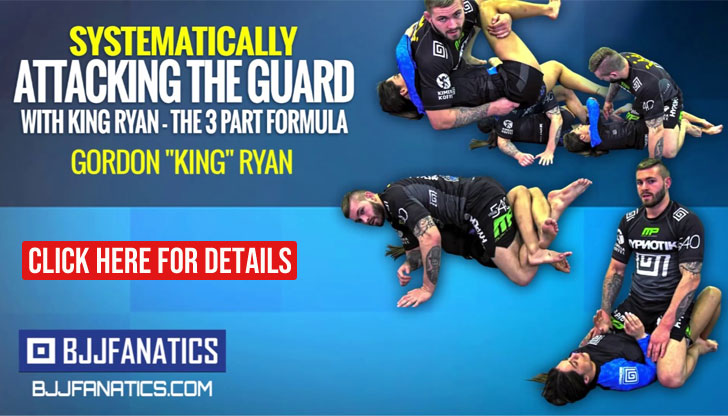 Carlson Gracie was one of the most important figures in jiu-jitsu and still is considered today to be one of the best representatives of the sport both as a competitor and as a coach through his Carlson Gracie Academy. His legacy will live for many years to come, as many of the world's premier grappling teams were directly related to the Carlson lineage, teams such as Nova Uniao, American Top Team (ATT), Brazilian Top Team (BTT), Nova Geração and many others.
Carlson Gracie Jiu-Jitsu
Full Name: Born Eduardo Gracie, his name was only changed to Carlson Gracie sometime after his birth. this change was due to Carlos Gracie's belief in the power of the letter 'C' (and R), which came after Carlson's birth.
Nickname: Was sometimes called Carlsão.
Lineage: Mitsuyo Maeda > Carlos Gracie > Carlson Gracie
Fight Record (MMA/Vale Tudo):
18 fights, one loss (to Euclides Pereira by decision)
Favorite Technique: N/A
Weight Division: 67 to 72kg
Team/Association: Gracie Jiu-Jitsu/Carlson Gracie
Carlson Gracie Biography
Carlson Gracie was born on the 13th of August, 1932 in Rio de Janeiro, Brazil. He was the son of Gracie Jiu-Jitsu Founder Carlos Gracie and he became a top competitor in No Holds Barred/Vale Tudo matches during the 1950's and 1960's era. He was also one of the finest Jiu-Jitsu coaches to have ever lived. His life was filled of turmoil with family feuds as well as scuffles with his own students, though he will always be remembered as a warm-hearted person who made history in the sport and as one of the greatest masters to have ever lived.
Carlson started competing at the tender age of 5 at the Campeonato Aberto de Jiu-Jitsu e Luta Livre, an open tournament between Jiu-Jitsu and Submission Wrestling. At the age of 17, he won the Campeonato Carioca de Jiu-Jitsu Rio de Janeiro's first-ever State Championship. The legendary Gracie was never an avid student, though most of his academic failure came due to the long trips he and his uncles would make to different parts of the country looking for ways to display their family's legacy of Jiu-Jitsu. At the age of 15, he left school to dedicate himself fully to fighting.
His first professional fight came when he was 18 against the Judo wiz Sakai who weighed 92kg against Carlson's 67. That fight was in grappling rules where no strikes were allowed and it ended in a draw as none of the two managed to submit each other during the predetermined time limit. After this fight, Carlson Gracie released a press note challenging anyone in the country to come and fight him. This fight's revenue would go to a charity fund towards the victims of the drought that was devastating the country's Northwest region (with which the family had strong ties). Cirandinha, a 100kg Capoeira fighter took the challenge. Carlson defeated Cirandinha by verbal tap out due to strikes from the mount.
Carlson continued to compete always trying to improve his skill-set, at the age of 23 he faced one of Brazil's most renowned fighters, Waldemar Santana was his name, and he had already on his resume a Knockout win over one of Carlson Gracie's mentors, his uncle Helio Gracie. Carlson's father Carlos Gracie went on record stating that he would give 300,000 real (a fortune in those days) if Waldemar managed to survive his son's superior technique. Unfortunately for Carlos, Waldemar (according to the records) played a defensive fight and managed to keep at bay of Carlson's attacks, the fight was labeled a draw and the money given to the happy Santana. Another fight was arranged soon after, and this time Carlson managed to get the fight win he so anxiously looked for in order to save the family honor. The fight took place at a sold-out 40,000 seats at Maracanãzinho in Rio de Janeiro, Carlson beat Santana with strikes from the mount. Both fighters met again a couple of years later, although hype and expectation of the 1st two fights had passed away and the 3rd fight was a lackluster draw once again.
Carlson was always a creative fighter and teacher, he used to go to the beach in Rio and ask for people to fight him, the challengers could use any methods at their disposal (punches, kicks, head butts, the works) while Carlson would only use his grappling although never submitting. He would wear them out until they gave up.
Carlson reigned supreme for almost 30 years. He broke up with Gracie Academy and had a bit of rivalry with his own uncle Helio, sometimes disregarding Helio's coaching methods. Carlson believed the only way to move forward was to test yourself and to do so you needed to open your knowledge to the public. He opened the famous Carlson Gracie Academy where he started the first group classes in Jiu-Jitsu (previously only taught in a one-on-one basis), he also opened the doors of his gym to the lower classes, and allowed students to train without paying, asking in return full commitment and to step up in competitions. In the process, Carlson assembled one of the greatest teams that ever competed, with fighters like Ricardo Liborio, André Pederneiras founder of the Nova Uniao Academy, Murilo Bustamante world champion and UFC middleweight champion as well as founder of BTT (Brazilian Top Team), former UFC Light-heavyweight Champion Vitor Belfort "The Phenom", Walid Ismail (another BJJ legend) among many, many others. This team would break up in the early 2000s as Carlson was spending most of his time in the United States leaving the Rio de Janeiro team relegated to a secondary stage. Most of the students from Brazil decided to open their own academy though some remained faithful to their master.
Always opinionated and charismatic, his loss on the 1st of February 2006 in Chicago, came as a shock to the Jiu-Jitsu community. His achievements will be remembered forever.
Official List of Carlson Gracie's Black Belts
Note:
This list was written by Master Carlson Gracie himself before passing away in 2006. It was designed to prevent charlatans or, as the Gracie said himself, "confused people" from using his name to promote themselves or their party. The list was released by several BJJ newspapers and other media streams at the time and it was not built by BJJ Heroes. If you believe someone you know is a Carlson black belt but he/she is not on the list, then that person is not a Carlson black belt.
Aaron Laponte
Alberto dos Santos
Alexandre Nascimento de Oliveira
Alexandre Macedo
Alexandre Derizans
André Mendes
Anselmo Montenegro
Antônio Cláudio Correia Leite Buchaul
Antônio Gadelha "Tony Malone"
Antônio 'Tuninho" Rodrigues
Armando "Maninho" Alves Gonçalves Filho
André Mendes
Arthur Vírgilio Neto
Ary Galo
Bráulio Carsalade
Carley Gracie (Brother)
Carlos "Penão" Alexandre Conceição
Carlos Antônio Rosado
Carlos "Bagana"
Carlos Henrique "Caíque" Vieira Cavalcanti Gomes de Oliveira
Carlos Rollyson
Carlson Gracie Júnior
Carlson Guimaraes
Christian Kennedy Grandi
Clayton de Souza
Clóvis de Souza
Daniel Cristoph
Djalma José de Santana Filho
Edyr Moreira da Silva "Monge"
Edson Carvalho "Baiano"
Elair Gilberto da Silva Reis
Élcio Figueiredo
Fábio Macieira
Felipe Fígalo Barbosa
Fernando Carlos "Nutri-Baby" Carvalho da Silva
Fernando Rosenthal
Francisco "Grego" Trivelas
Gustavo Gussem
Gutenberg Mello
Henrique Chvaicer
Isaias De Souza
Francisco "Grego" Trivelas
Jerônimo Dix-Huit Rosado Ventura
João Antônio Fernandes Filho
José de Oliveira
José Eduardo Vieira Cavalcanti Gomes de Oliveira
Júlio César "Foca" Nunes
Léo D'Ilha
Luis Fernando "Nando" Da Costa
Luís Carlos Vallois
Luís Cláudio Isaías de Souza
Luís Fernando "Nando" Costa
Manoel Maria "Maneco" Cardoso Neto
Marcel Laguna Duque Estrada
Marcelo Allonso Duque Novais
Marcelo Alonso
Marcelo Pache
Marcelo Procópio
Marcelo "Bocão"
Marcelo Tadeu Domigues de Oliveira
Marco Aurélio Kühner de Oliveira
Marco Aurélio Lisboa Valladares
Marcos "Flexa" Neves Mello
Marcus Vinícius de Macedo Soares
Marcus "Conan" Vinícius Figueiredo da Silveira Júnior
Mário Cupertino
Marvin Swhab
Mauricio "Saddam"
Miguel Kelner
Miguel Monteiro de Carvalho
Orlando Saraiva
Oswaldo Viana
Paulo "Mamão" de Albuquerque Martins Pereira Filho
Pedro Paulo de Secco Freire
Ricardo Jucá Santos
Ricardo Luiz Perrone
Ricardo "Kiko" Velloso
Rinaldo Santos
Rocyan Gracie (brother)
Sérgio Abimerhy
Walter "Soldado" da Silva
Walter Guimarães
Wander de Souza
Vauvernargues Xavier Vicentini
Vitor Belfort