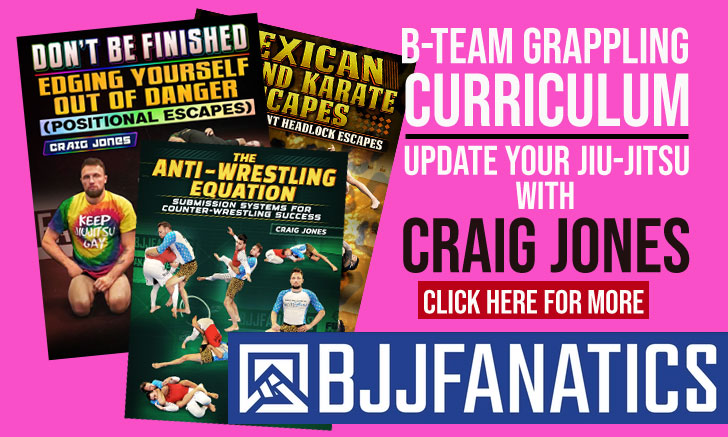 Marcelo Garcia, commonly known as 'Marcelinho', is a Brazilian Jiu-Jitsu black belt under Master Fabio Gurgel, who competes for the Alliance BJJ academy. Having won 5 world jiu-jitsu tournaments and 4 times the ADCC (two of the most important tournaments in jiu-jitsu), Garcia is widely considered one of the best grapplers in the world, while his general demeanor made him one of the most beloved athletes by the BJJ community. Marcelo Garcia has also been featured in BJJHeroes top 10 Best Grapplers of All Time list.
Marcelo Garcia Jiu-Jitsu
Full Name: Marcelo Garcia
Nickname: Marcelinho is a friendly way of saying Marcelo, much like "little Marcelo".
Lineage: Mitsuyo Maeda > Carlos Gracie > Helio Gracie > Rolls Gracie > Romero Cavalcanti > Fabio Gurgel > Marcelo Garcia.
Main Achievements:
1st Place IBJJF World Champion (2004, 2006, 2009, 2010, 2011)
1st Place IBJJF Pan Championship (2007)
1st Place ADCC (2003, 2005, 2007, 2011)
1st Place CBJJ Brazilian Nationals (2004, 2006**)
* Absolute
** Weight and Absolute
Favorite Position/Technique: Arm-drag, X-Guard, Butterfly Guard, Guillotine, and Mata Leao.
Weight Division: Peso Médio/Middleweight (82Kg-181lbs).
Team/Affiliation: Team Alliance
Marcelo Garcia Biography
Marcelo Garcia was born on January 17, 1983, in a small Brazilian town named Formiga (which means "Ant" in English) in the state of Minas Gerais.
Young Garcia realized he wanted to pursue Martial Arts while watching 1980s action blockbusters, movies such as The Karate Kid or older films like Enter the Dragon were amongst his favorites. Even though Marcelinho lived in a Brazilian town, Jiu-Jitsu was not available as it was famous mainly in the big cities (in fact Marcelo didn't hear about BJJ until years later).
Hyped by the films he loved, he began practicing Karate at the age of 8. He spent years dedicating himself to the Japanese Martial Art, focusing on the Kata's and rigid sequences of this fighting style and often competing in local tournaments. Although Garcia dedicated a lot of energy to succeed in Karate, He couldn't see how those rigid movements could be applied in a proper struggle and grew disenchanted with his training. After 4 years he decided to stop training altogether.
After one year away from martial arts, a friend invited him to a Judo class. Marcelo did not like grappling and had perceived ideas that in a fight a striker would overwhelm a grappler. He still made it to the Judo session, taught by a Judoka, Fabiano de Souza. Marcelo enjoyed the aggressiveness of the Judo game and decided to give Martial Arts another go.
His love for Judo grew strong helped by some good tournament wins. Getting more familiar with his coach, Marcelo found that he was also a Jiu-Jitsu enthusiast, training BJJ 3 times a week in a neighboring city called Devinopolis. Eager to follow his master's footsteps, Marcelinho asked him if he could also attend one of these Jiu-Jitsu sessions to which Fabiano agreed, and so on the next opportunity, Marcelo made it to his first-class under Rickson Gracie black belt Iran Brasileiro accompanied by his Judo instructor de Souza.
Soon Marcelo started adding Jiu-Jitsu classes to his regular training routine, making 3 trips every week to Iran Brasileiro's academy. His first BJJ competition didn't go as planned as he lost on the first match, but that didn't put out his fire to compete again. He began buying BJJ magazines to learn new techniques, practicing them with his training partners.
At one point, he heard of a good Gracie Barra academy in Ribeirao Preto which was many miles away from his town, in the state of Sao Paulo. Marcelo took a trip down to R.P. and there he saw a much more evolved BJJ game, with guys making spider and half guard, techniques that Garcia had never seen before. He recognized that it would be hard for him to ever become a World Champion training in Devinopolis and started thinking about how he could move to a bigger town where he could train with a better team.
Before he had time to conjure his plan, Marcelo went to compete in a state tournament, there he met Paulo Rezende who invited him to come and train full time at his academy. Paulo Rezende (aka Paulao) had a much bigger team in Poco de Caldas and offered him free training and a place to sleep at the gym in exchange for Marcelo to do day-to-day chores (cleaning the mats, errands, etc). Marcelo agreed, and after getting the nod from his parents he travelled the necessary 10 hours by bus ride to Paulao's academy, he was 16 at the time.
In this new academy and under Paulao's supervision Marcelo started training 4x a day, with his first training session at 6 am, the second at 8 am, the third at 3 pm and finally the last one ay 7 pm. During this period, Marcelo started working on his guard. Being a former Judoka, his top game was his strength, but his guard needed desperately to improve, and so for months he played on his back getting trashed in the beginning, but managing to successfully ad this new weapon to his BJJ arsenal.
In one competition while he was still fighting in the Junior Division, his coach enlisted him in the adult absolute division, Marcelinho was very reluctant to accept such a tough challenge, but he agreed to be put on the list. Marcelo fought bravely in the tournament reaching the final against an adult fighter who weighed over 300 pounds. The rules were different from standard IBJJ rules, there were no points and no time limit. Garcia ended up winning the fight by choke after a grueling 45-minute match. From that moment on Garcia started participating in every open weight category he could.
Always trying to compete at the highest level, Marcelinho traveled up and down Brazil, on one of these travels, in Rio de Janeiro, he was barred from entering a tournament because of a problem with the entrance fees. At one point, a girl that belonged to the organization helped him out and convinced the rest of the crew to allow Marcelo in the competition, and so they did. After he finished competing, Marcelo introduced himself to the girl who had helped him previously. Her name was Tatiana, and the two started dating shortly after. She would later become his wife.
With his intense training program, Marcelo started winning championships, first the State championships and later his first Mundials (World Championships) victory. After his first Mundial victory, he realized all his potential and really started believing in his potential. His (now) girlfriend, Tatiana, convinced him that his career would benefit a lot from a move to a bigger team in Sao Paulo, and so after an invitation by Alliance's Fernando Augusto "Terere" to be an assistant coach at his academy, he left to Sao Paulo one of the biggest Jiu-Jitsu centers in the World as a 4 stripe brown belt.
Life was hard teaching at Terere and Leo Vieira's place, the money was scarce and all he could afford was a place hours away from the gym, so when Fabio Gurgel offered him an assistant coach place at his gym in the Alliance Team's Headquarters, he gladly accepted.
With this new partnership with Gurgel (who is one of the World's top BJJ instructors), Garcia's BJJ gave a huge step forward once again. It was also a period in which he started making a little bit more money allowing him to stabilize his finances. During this period, Marcelo picked up on training without the kimono for the first time, he was a Brown Belt then and had never trained or competed in nogi.
Always willing to compete as often as possible, when the Brazilian ADCC trials came up, Marcelo decided to sign up for the famous competition. He fought well and made it to the final, losing it by -1 point (guard pull) against Daniel Moraes. By ADCC rules, he would not make it to the final stage because he did not win the trials, but as Denis Hallman pulled out, he was called in at the last minute as a replacement. Being a huge underdog in the World's most prestigious tournament he also ended in one of the toughest brackets in the competition, pairing up against Renzo Gracie and Vitor Ribeiro. He defeated both and won the final reaching the pinnacle of Submission Wrestling, with the competition's earnings Marcelinho offered his father a 2000 Ford Focus to replace his ancient 1984 Volkswagen.
His successful run at both BJJ and Submission Wrestling continued as he won both the World Championships, Submission de Campos and ADCC once again. Having won every major title in submission grappling and Brazilian Jiu-Jitsu, Marcelinho engaged in a new challenge, trying his chance on a career as a fighter in the world of mixed martial arts (MMA) joining the Florida MMA academy, American Top Team. Even though Garcia had set his eyes on this new venture, he was still an avid competitor on the major grappling tournaments and always under the Alliance banner.
In 2009 Marcelo opened an academy in New York, starting to distance himself from his MMA Career, dedicating full time to his new academy and his students. Having lost its spark for MMA, he stated openly in an interview in March 2010, that he would no longer compete in MMA, also announcing his decision to return to BJJ, which he did later that year, winning the World Championships once again.
In December 2011 Marcelo Garcia awarded his first two black belts to Josh Waitzkin and Alexander Meadows. The Marcelo Garcia New York Academy has since become one of the top grappling schools in the world with a wide variety of world champions in all belt divisions.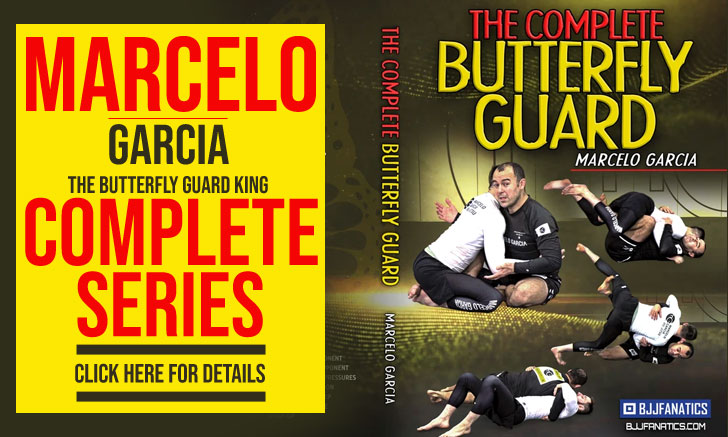 Marcelo Garcia Grappling Record
85 WINS
BY POINTS


BY ADVANTAGES




BY SUBMISSION




BY DECISION




BY PENALTIES




BY DQ



55 SUBMISSIONS WINS
#fad11b
North south choke
11
6
#f58822
Choke from back
2
1
#fad223
Crucifix choke
2
1
17 LOSSES
BY POINTS


BY ADVANTAGES




BY SUBMISSION




BY DECISION




BY PENALTIES




BY DQ



6 SUBMISSIONS LOSSES
#5AD3D1
Choke from back
17
1
#fad11b
Inverted Katagatame
17
1
Marcelo Garcia Fight History
ID
Opponent
W/L
Method
Competition
Weight
Stage
Year
709

Alexandre Dantas

Alexandre Dantas
L
Pts: 9x0
Brasileiro
ABS
SF
2002
753

Daniel Moraes

Daniel Moraes
L
Pen
ADCC Trials
77KG
SF
2003
822

Marcio Cruz

Marcio Cruz
L
Pts: 6x0
ADCC
ABS
4F
2003
842

Alexandre Dantas

Alexandre Dantas
L
Points
World Champ.
ABS
4F
2003
874

Fernando Terere

Fernando Terere
L
Triangle
World Champ.
82KG
F
2003
1019

Ronaldo Souza

Ronaldo Souza
L
Pts: 3x2
Best Fighters
ABS
SPF
2004
1032

Alexandre Ribeiro

Alexandre Ribeiro
L
Pts: 6x0
Brasileiro
ABS
F
2004
1067

Roger Gracie

Roger Gracie
L
Pts: 8x2
World Champ.
ABS
4F
2004
1100

Fernando Terere

Fernando Terere
L
Pts: 4x0
Japan Open
82KG
SPF
2004
1136

Cameron Earl

L
Pts: 3x1
Budo Challenge
87KG
SF
2005
1232

Ronaldo Souza

Ronaldo Souza
L
Kimura
ADCC
ABS
SF
2005
1472

Roger Gracie

Roger Gracie
L
Choke from back
World Champ.
ABS
SF
2006
1669

Robert Drysdale

Robert Drysdale
L
Darce
ADCC
ABS
F
2007
2129

Braulio Estima

Braulio Estima
L
Triangle
World Pro.
ABS
SF
2009
2140

Michael Langhi

Michael Langhi
L
Adv
World Pro.
76KG
F
2009
2257

Pablo Popovitch

Pablo Popovitch
L
Pts: 3x0
ADCC
77KG
F
2009
2303

Braulio Estima

Braulio Estima
L
Inverted Katagatame
ADCC
ABS
4F
2009
708

Unknown

W
Points
Brasileiro
ABS
4F
2002
742

Alexandre Dantas

Alexandre Dantas
W
Pts: 2x2, Adv
Team Nationals
O88KG
4F
2003
744

Marco Antonio

W
Armbar
Team Nationals
O88KG
F
2003
749

Unknown

W
Points
ADCC Trials
77KG
R1
2003
751

Aloisio Barros

W
RNC
ADCC Trials
77KG
4F
2003
776

Kiuma Kunioku

W
RNC
ADCC
77KG
R1
2003
781

Renzo Gracie

Renzo Gracie
W
Pts: 9x0
ADCC
77KG
4F
2003
782

Vitor Shaolin

Vitor Shaolin
W
RNC
ADCC
77KG
SF
2003
783

Otto Olsen

W
RNC
ADCC
77KG
F
2003
817

Mike Van Arsdale

W
RNC
ADCC
ABS
R1
2003
868

Roberto Fonseca

W
Pts: 7x0
World Champ.
82KG
R1
2003
870

Bruno Fernandes

Bruno Fernandes
W
Pts: 6x0
World Champ.
82KG
4F
2003
872

Marcelo Brito

W
Armbar
World Champ.
82KG
SF
2003
969

Eduardo Santoro

Eduardo Santoro
W
Pts: 11x0
BB Challenge 3
82KG
SPF
2004
1030

Marcio Corleta

Marcio Corleta
W
Choke
Brasileiro
ABS
4F
2004
1031

Eric Wanderlei

W
Choke
Brasileiro
ABS
SF
2004
1038

Felipe Cranivata

W
Points
Brasileiro
82KG
SF
2004
1039

Flávio Serafim

W
Armbar
Brasileiro
82KG
F
2004
1043

Babalu Sobral

W
Pts: 6x0
Sub. de Campos
ABS
F
2004
1044

Gabriel Gonzaga

Gabriel Gonzaga
W
Pts: 4x0
Sub. de Campos
ABS
SF
2004
1045

Marcos Oliveira

Marcos Oliveira
W
RNC
Sub. de Campos
ABS
4F
2004
1046

Thales Leites

W
RNC
Sub. de Campos
87KG
F
2004
1047

Bruno Bastos

Bruno Bastos
W
RNC
Sub. de Campos
87KG
SF
2004
1048

Leonardo Nascimento

W
Armbar
Sub. de Campos
87KG
4F
2004
1055

Flavio Serafim

W
Choke
World Champ.
82KG
SF
2004
1056

Cassio Werneck

Cassio Werneck
W
Pts: 9x0
World Champ.
82KG
F
2004
1115

Rodrigo Riscado

W
RNC
SJ da Barra
ABS
SPF
2004
1174

Chris Brennan

W
Injury
ADCC
77KG
R1
2005
1179

Shinya Aoki

Shinya Aoki
W
RNC
ADCC
77KG
4F
2005
1182

Leonardo Santos

Leonardo Santos
W
Pts: 0x0, Pen
ADCC
77KG
SF
2005
1184

Pablo Popovitch

Pablo Popovitch
W
Wristlock
ADCC
77KG
F
2005
1222

Ricco Rodriguez

Ricco Rodriguez
W
Heel Hook
ADCC
ABS
R1
2005
1230

Diego Sanchez

W
Armbar
ADCC
ABS
4F
2005
1234

Alexandre Ribeiro

Alexandre Ribeiro
W
RNC
ADCC
ABS
3PLC
2005
1429

Zorobadel M.

W
Points
World Champ.
82KG
R1
2006
1433

Murilo Santana

Murilo Santana
W
Pts: 2x0
World Champ.
82KG
4F
2006
1436

Daniel Moraes

Daniel Moraes
W
DQ
World Champ.
82KG
SF
2006
1437

Andre Galvao

Andre Galvao
W
Pts: 2x0
World Champ.
82KG
F
2006
1465

T. Gaia

W
Choke
World Champ.
ABS
R1
2006
1469

Robert Drysdale

Robert Drysdale
W
Pts: 3x0
World Champ.
ABS
4F
2006
1475

Jake Shields

Jake Shields
W
Guillotine
PSL: X-Mission
ABS
SPF
2006
1486

Cameron Earle

W
North south choke
LA Sub-X
ABS
SPF
2006
1498

Gustavo Campos

Gustavo Campos
W
Armbar
Brasileiro
82KG
SF
2006
1499

Andre Galvao

Andre Galvao
W
Pts: 8x2
Brasileiro
82KG
F
2006
1506

Roberto Abreu

Roberto Abreu
W
Crucifix choke
Brasileiro
ABS
R1
2006
1510

Adriano Camolesi

W
Armbar
Brasileiro
ABS
4F
2006
1511

Andre Galvao

Andre Galvao
W
Choke from back
Brasileiro
ABS
SF
2006
1513

Demian Maia

Demian Maia
W
Pts: 2x0
Brasileiro
ABS
F
2006
1582

Marcos Avellan

W
RNC
Grapplers Quest
ABS
SF
2007
1584

Gregor Gracie

Gregor Gracie
W
North south choke
Grapplers Quest
ABS
F
2007
1614

Rodrigo Texieira

W
Armbar
Pan American
82KG
4F
2007
1615

Adriano Silva

Adriano Silva
W
Armbar
Pan American
82KG
SF
2007
1616

Edson Diniz

Edson Diniz
W
Choke
Pan American
82KG
F
2007
1654

Mario Miranda

W
North South choke
ADCC
ABS
R1
2007
1662

Rolles Gracie

Rolles Gracie
W
Armbar
ADCC
ABS
4F
2007
1666

A. Cacareco

W
RNC
ADCC
ABS
SF
2007
1686

George Sotiropoulos

W
Guillotine
ADCC
77KG
R1
2007
1688

Kurt Pellegrino

W
RNC
ADCC
77KG
4F
2007
1690

Mike Fowler

Mike Fowler
W
Guillotine
ADCC
77KG
SF
2007
1692

Pablo Popovitch

Pablo Popovitch
W
North south choke
ADCC
77KG
F
2007
2124

Elmoutti Azedine

W
Choke
World Pro.
ABS
R1
2009
2125

Eduardo Santoro

Eduardo Santoro
W
Points
World Pro.
ABS
R2
2009
2127

Victor Estima

Victor Estima
W
Choke
World Pro.
ABS
4F
2009
2139

Michel Maia

W
RNC
World Pro.
76KG
4F
2009
2244

Rodney Ellis

Rodney Ellis
W
Guillotine
ADCC
77KG
R1
2009
2252

Kron Gracie

Kron Gracie
W
Guillotine
ADCC
77KG
4F
2009
2255

Keita Nakamura

W
Guillotine
ADCC
77KG
SF
2009
2298

Bruno Bastos

Bruno Bastos
W
RNC
ADCC
ABS
R1
2009
2339

Nik Ruben

W
Choke
World Champ.
82KG
R1
2009
2343

Tiago Alves

Tiago Alves
W
Adv
World Champ.
82KG
4F
2009
2345

Lucas Leite

Lucas Leite
W
Pts: 6x0
World Champ.
82KG
SF
2009
2690

Chico Mendes

Chico Mendes
W
North South choke
World Champ.
82KG
RD
2010
2692

Bruno Alves

Bruno Alves
W
North South choke
World Champ.
82KG
RD
2010
2693

Murilo Santana

Murilo Santana
W
Pts: 8x2
World Champ.
82KG
4F
2010
2697

Kayron Gracie

Kayron Gracie
W
Pts: 5x0
World Champ.
82KG
SF
2010
2698

Claudio Calasans

Claudio Calasans
W
Pts: 2x0
World Champ.
82KG
F
2010
3039

Unknown

W
Pts: 5x0
World Champ.
82KG
RDS
2011
3054

Vitor Oliveira

Vitor Oliveira
W
Submission
World Champ.
82KG
RDS
2011
3115

Victor Estima

Victor Estima
W
Pts: 3x0
World Champ.
82KG
4F
2011
3140

Gustavo Campos

Gustavo Campos
W
Armbar
World Champ.
82KG
SF
2011
3151

Lucas Leite

Lucas Leite
W
Pts: 2x0
World Champ.
82KG
F
2011
3228

Davis Heart

W
Guillotine
ADCC
77KG
R1
2011
3264

Victor Estima

Victor Estima
W
Guillotine
ADCC
77KG
4F
2011
3282

Kron Gracie

Kron Gracie
W
Pts: 2x0
ADCC
77KG
SF
2011
3296

Leonardo Vieira

Leonardo Vieira
W
Triangle
ADCC
77KG
F
2011
Marcelo Garcia Highlight

Marcelo Garcia vs Andre Galvao

Marcelo Garcia vs Renzo Gracie