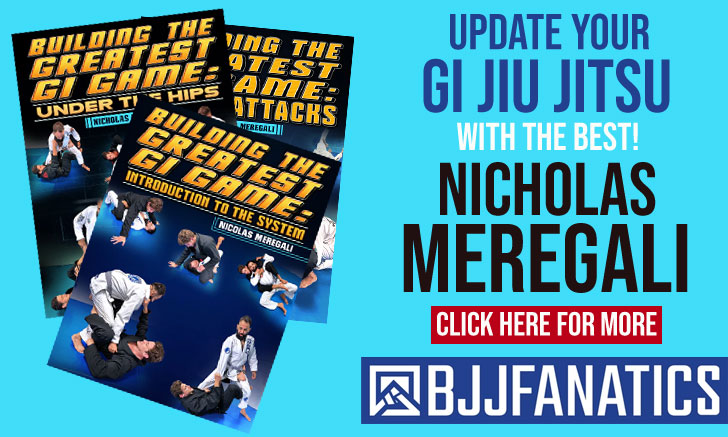 Kjetil Lydvo (pronounced Sh-eh-till Leed-vdo) is a Norwegian grappler and a jiu-jitsu black belt under Eduardo Rios (Teta), who represents team Frontline in the sport's international circuit. Lyvdo first made himself noticed as a competitor in the colored belt divisions of the International Brazilian Jiu-Jitsu Federation (IBJJF) league, where he conquered numerous important titles such as World & European champion. Once he transitioned to the professional division (black belt), in 2023, Kjetil Lydvo immediately made his mark by earning a silver medal in one of the top tournaments of the sport, the European Open.
Kjetil Lydvo Jiu-Jitsu
Full Name: Kjetil Lydvo
Nickname: N/A
Lineage: Carlos Gracie > Helio Gracie > Carlson Gracie > Ricardo Libório > Eduardo Rios > Kjetil Lydvo
Main Achievements:
2nd Place IBJJF European Open (2023)
Main Achievements (Colored Belts):
1st Place IBJJF World Championship (2022 brown)
1st Place IBJJF European Open (2017 blue*, 2019/2020 purple, 2022 brown)
2nd Place IBJJF European Open (2017 blue)
3rd Place IBJJF World Championship (2019 purple)
3rd Place IBJJF European Open (2016 blue)
3rd Place AJP Grand Slam, LDN (2022 brown)
Favorite Position/Technique: Half Guard
Weight Division: Pesadíssimo (over 100,50 kg / 222.0 lbs)
Team / Association: Frontline
Kjetil Lydvo Biography
Kjetil Lydvo was born on January 1995, on Norway's West Coast, in a small village called Voss, where he spent his formative years.
Growing up, Lyvdo enjoined uphill mountain running, a popular sport in Norway, given its mountainous landscape, in which Kjetil competed in his mid-adolescence.
Another activity enjoyed by Kjetil in his youth was boxing. The young Norwegian started at the age of 10, and maintained a steady progress all the way until he found jiu-jitsu, in his late teens, competing in the ring at a local level.
When he was 17 years old, Lydvo heard of a new martial arts gym that had opened in his town. Despite his gut reaction to mock kimono wearing martial arts, during the autumn holidays that year, he decided to pay that gym a visit as his boxing academy was closed during this period. During his trial period, Kjetil was able to try Brazilian jiu-jitsu and immediately fell in love with this combat sport. Shortly after he quit boxing to pursue BJJ instead.
Andre Fievel was Kjetil Lydvo first jiu-jitsu coach.A member of the Frontline Academy network, Fievel was the head instructor of a Frontline satellite gym in Bergen and would travel to Voss a couple of times per week to Voss to coach in the neighboring city. In his absence Jason shields (the founder of the gym in Voss) would lead the classes there. It was under this schedule that Lyvdo earned his blue belt.
After earning his blue belt, Kjetil Lydvo moved to Oslo, where he became a student at the Frontline headquarters, under the guidance of team leader Eduardo "Teta" Rios. Lydvo conquered all subsequent belts from Teta, including his black belt.
Lyvdo's black belt promotion ceremony took place on January 06, 2023.
Kjetil Lydvo Grappling Record
2 WINS
BY POINTS


BY ADVANTAGES




BY SUBMISSION




BY DECISION




BY PENALTIES




BY DQ



1 SUBMISSION WINS
#214eb8
Cachecol choke
100
1
2 LOSSES
BY POINTS


BY ADVANTAGES




BY SUBMISSION




BY DECISION




BY PENALTIES




BY DQ



1 SUBMISSION LOSSES
Kjetil Lydvo Fight History
ID
Opponent
W/L
Method
Competition
Weight
Stage
Year
37259

Mason Fowler

Mason Fowler
L
RNC
European Open
O100KG
F
2023
40370

Austin Baker

Austin Baker
L
Pts: 17x7
World Champ.
O100KG
8F
2023
37256

Pedro Bisneto

W
Pts: 5x0
European Open
O100KG
4F
2023
37257

Cleyton Flores

W
Cachecol choke
European Open
O100KG
SF
2023