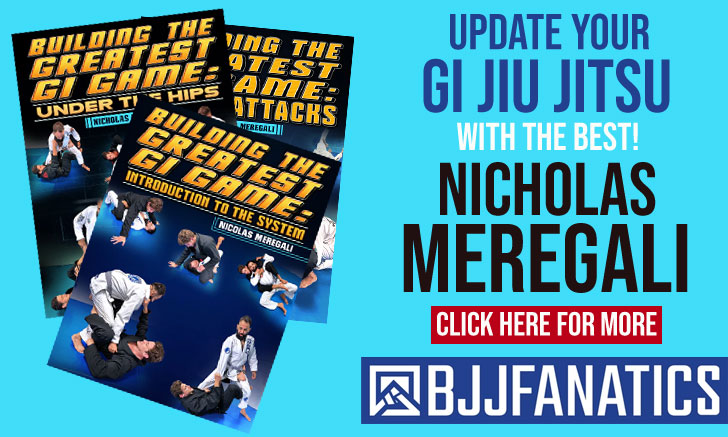 Cássio Cardoso was one of Carlson Gracie's prime black belts. In the 1980's he won every competition available and his only recorded loss was against the late Marcelo Behring, a loss that he avenged a few years later in a fight that lasted one hour. Cássio Cardoso has memorable wins against Rigan and Carlos Machado as well as Carlos "Caique" and was the first fighter to graduate as black belt from the late master Carlson in only 5 years of training.
Cassio Cardoso's Jiu Jitsu
Full Name: Cássio Luiz Cardoso
Nickname: Cássinho, which is a friendly way of saying Cassio.
Lineage:  Carlos Gracie > Helio Gracie >Carlson Gracie > Cássio Cardoso
Main Titles:
Brazilian National Champion (1987)

LINJJI Cup Champion (1987, 1984, 1983)

Rio de Janeiro State Champion
Desafio Marcelo Behring vs Cassio Cardoso Champion (1988)
Weight Division: Leve (76kg/167lbs)
Favorite Position/Submission: Armbar and Triangle
Team/Association: Carlson Gracie Academy
Cassio Cardoso Biography
Cassio Cardoso was born on the 21st of October 1962 in Lavras, State of Minas Gerais, Brazil. He was raised around the Arpoador area, in the "Zona Sul" of Rio de Janeiro. Cardoso decided to start training Jiu-Jitsu when he was around 15 years old because he was being bullied by one of the kids in his neighborhood. Cassio weighed only 65kgs (143lbs) and after going to his first BJJ class, accompanied by his good friend Ricardo Decachê he saw Rolls Gracie (a man of similar stature to his) smashing bigger guys left, right and center. That was enough to get Cassio's name under the dotted line of the class's subscription.
Cardoso signed up for Rolls Gracie's class who shared the gym premises with Carlson Gracie. Cassio stayed 6 months training under Rolls, but changed after the semester to Carlson's class with whom he had more empathy. When in Carlson Gracie's team Cassio Cardoso had a chance to meet and train with some of the toughest guys of that time, fighters like Peixotinho (in whom he tried to mirror a lot of his techniques), Master Pinduka, Clóvis de Souza and many others.
Cassio's first competition was when he was 17 years old as a junior blue belt. He fought against a student of Master Francisco Mansor and after being thrown 3 consecutive times he managed to choke his opponent and put him to sleep. This was enough to hook the young Cardoso to competition. He became a fierce competitor and did not lose one single fight until he reached black belt after only 5 years of training, even in the black belt division his only loss came to Marcelo Behring by points, a fight he later avenged in the famous 1hour long fight in Lagoa (1988).
Cassio Cardoso also ventured in Boxing, joining the famous Nobre Arte academy being coached by Claudio Coelho. Cassio trained and even competed in the striking style having drawn his first and only bout.
Cassio's thirst for competition died down after that 1988 fight against Behring, as he had won against pretty much everyone in his division. At one point he tried to fight Rickson Gracie, about that almost happened, though Cassio got injured training for the fight and had to pull out. Shortly after he got married and stopped training for competition, becoming one of the right-hand men of Carlson Gracie, helping out at the academy as an assistant instructor. He was of great importance in the development of fighters such as Ricardo De La Riva and Murilo Bustamante.
While training at Carlson Gracie's, Cassio Cardoso managed to finish his degree in Physical Education at the Universidade Gama Filho. He later left the academy (in good terms) to give classes.
Cassio Cardoso Grappling Record
7 WINS
BY POINTS


BY ADVANTAGES




BY SUBMISSION




BY DECISION




BY PENALTIES




BY DQ



2 SUBMISSIONS WINS
0 LOSSES
BY POINTS


BY ADVANTAGES




BY SUBMISSION




BY DECISION




BY PENALTIES




BY DQ



0 SUBMISSION LOSSES
Cassio Cardoso Fight History