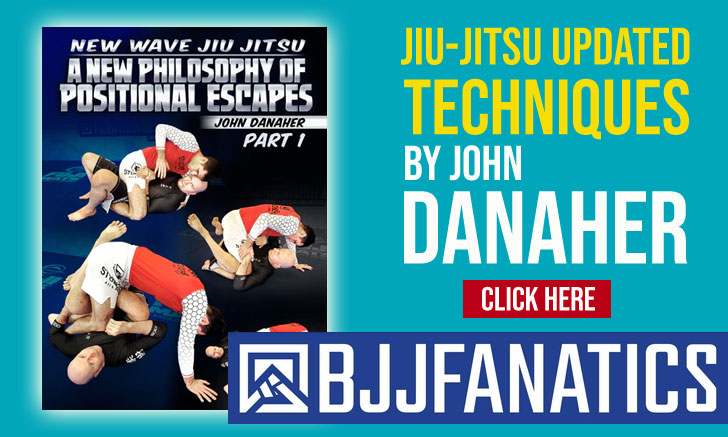 Born in Manaus, Brazil, Omar Salum is a black belt in jiu-jitsu under Royler Gracie, who also worked extensively with the Binho Monteiro while representing the Gracie Humaitá and Associação Monteiro before forming his own academy, Companhia (Cia) Athletica. As an athlete, Omar Salum is widely regarded as one of the best rooster-weight grapplers of all time, a reputation he achieved after conquering two International Brazilian Jiu-Jitsu Federation (IBJJF) world titles, setting the record for the division in 2000. The record would be broken by Bruno Malfacine 10 years later.
Omar Salum Jiu-Jitsu
Full Name: Omar Antonio Lima Salum Junior
Nickname: N/A
Lineage: Mitsuyo Maeda > Carlos Gracie > Helio Gracie > Royler Gracie > Omar Salum
Main Achievements:
1st Place IBJJF World Championship (1999 / 2000)
1st Place IBJJF International Master & Seniors (2005 / 2006 / 2007 / 2008 / 2009)
1st Place CBJJE World Cup (2009)
Main Achievements (Colored Belts):
1st Place IBJJF World Championship (1997 purple, 1998 brown)
1st Place IBJJF Pans Championship (1997 purple, 1999 brown belt)
1st Place CBJJ Brazilian Nationals (1996 purple)
Weight Division: Peso Galo (57kg-126lbs)
Team/Association: Cia Athletica
Omar Salum Biography
Omar Salum was born on July 22, 1975, in Belém, state of Pará – Brazil though he moved to Manaus at an early age. His first contact with jiu-jitsu came in September 1993 through two childhood friends, Luis Neto and Kleber Gadelha, who were BJJ blue belts at the Monteiro Academy.
The way jiu-jitsu presented itself to Omar was through a backyard "challenges" that these two friends used to have on the weekends. On one of these backyard brawl type events, Omar Salum (who was in his late-teens) was paired up with a small 12-year-old boy, Salum expected to smash the young kid, but instead he was submitted quickly, this left him so infuriated that he asked to go again against the kid and was submitted again with the same position (RNC). He found out on that day that the 12-year-old was a BJJ orange belt. This event totally changed Omar's life around as he decided to dedicate his full attention to jiu-jitsu from then onwards.
Salum signed up to a jiu-jitsu academy close to his house but did not grow roots under the team's banner as he disagreed with the coaching methodology. Soon after Omar's friends Kleber Gadelha and Luis Neto invited him to train at their gym (Associação Monteiro), this way starting a long-lasting relationship with this workgroup. On the 4th of February 1994, Omar Salum had his first training session ministered by Fábio Monteiro, also known as "Binho".
Omar Salum started competing almost immediately. His first competition was the state championship in the mixed category of white and blue belts. Omar did very well winning 6 fights beating 4 purple belts in the process. After this amazing success, Salum was awarded his blue belt with just two months of training.
His path towards blue and purple belt was successful as Omar Salum won numerous events and medalled in important state and national level tournaments, which included the Brazilian nationals. In 1996 at the world championships, at the peak of his confidence, Omar suffered a heavy defeat, this was another life-changing moment as Salum realized he could no longer rely on his talent if he was to reach the top of the BJJ ladder.
As the Monteiro brothers were all former Royler Gracie students and Saulo and Xande Ribeiro were both former Monteiro students training at Gracie Humaita, Salum decided to move to Rio de Janeiro to train at the Gracie Academy in Humaita, with his idol, Royler Gracie.
Under Royler Gracie's tutelage, Salum's career blossomed and reached an even higher level with wins at the Pan American Championships and the World Championships. After he reached his brown belt, Salum started his university studies at law school and was forced to stop competing as often as he had, fighting just in the top tournaments such as the Mundial and the Pan American.
The black belt was awarded by Royler Gracie in 1999 and was followed by two world championships, one in 1999 and 2000, setting the record for consecutive titles in the rooster weight division. In 2001 Omar Salum suffered a severe knee injury that prevented him from fighting again on the rooster weight and possibly setting the record higher, still, the record stood for 10 years in the world championship.
Omar Salum returned to competitions in 2005 competing mainly in the master division in national and international events. He also started the Cia Athletica academy.
Omar Salum vs Alessandro Almeida

Omar Salum vs Orlando Junior

Omar Salum vs Sebastian Lalli