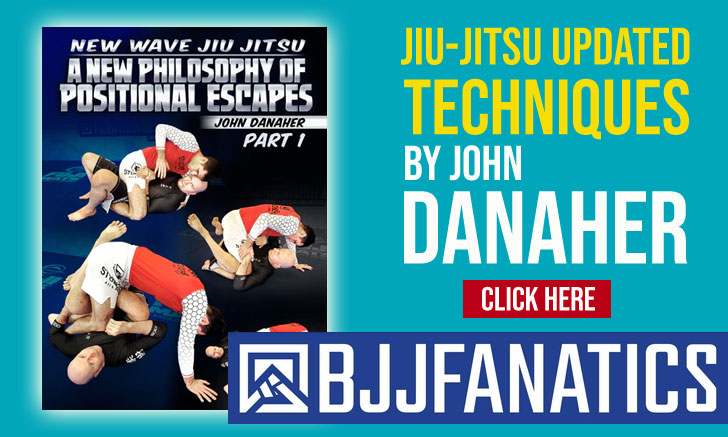 Luigi Mondelli is a Brazilian jiu jitsu black belt under André "Dedeco" Almeida, being widely recognized as one of the top grappling instructors in the US. Mondelli has been praised for his work with mixed martial arts (MMA) athletes as well, from both American Top Team (ATT) and John Hackleman's "The Pit", with the mediatic Glover Teixeira being his most well known pupil. Adding to his long list of achievements, Luigi Mondelli is also the founder of Kore Brazilian Jiu Jitsu, an association that works to reintegrate jiu jitsu with the techniques of judo and wrestling.
Luigi Mondelli Jiu Jitsu
Full Name: Luigi Emile Mondelli
Nickname: n/a
Lineage: Mitsuyo Maeda > Carlos Gracie > Helio Gracie > Carlson Gracie > Crézio de Souza > André Almeida > Luigi Mondelli
Main Achievements:
World Masters Champion (2012 Senior 1)
World No-Gi Champion (2008 Senior 1)
International Masters & Seniors Champion (2002 brown Master)
Pan American Champion (2004 WO, 2006/2007/2008/2009 Master)
Miami International Open Champion (2009/2011 Master)
Las Vegas International Open Champion (2010 Master)
Rio de Janeiro State Champion FJJ-Rio (1999 purple)
Houston International Open Champion (2010 Master)
N.A.G.A. Champion
American Nationals Runner-up USBJJF (2009 Master)
Pan American Runner-up (2010/2011 Master, 2012 Senior 1)
Pan American No-Gi Championship 3rd Place (2015 Master 2)
Favorite Position/Technique: Guard
Weight Division: Ultra-Heavyweight (+100kg/221lbs)
Team/Association: Kore BJJ / American Top Team
Luigi Mondelli Biography
Luigi Mondelli was born on March 24, 1972 in Rio de Janeiro – Brazil, spending his formative years between the "Marvelous City" and Petrópolis.
Martial arts entered Luigi's life when he was 15 years old, practicing a series of different combat styles, including karate, kung-fu and judo. Although Mondelli never held a high rank in judo, he always practiced the martial art, even throughout his jiu jitsu career (which started in 1991), as it was often the case of many BJJ practitioners in the "old days".
In his search for a combat style that suited him, Luigi found jiu jitsu. What made Mondelli stay in grappling and not drive away like he had done in the past with other martial arts, was the fact that he could see the techniques being applied every day against real opposition during sparring. Something he had not experienced with the other martial arts he tried. He also understood that the chances of getting injured in BJJ were lower when comparing to boxing or muay thai, which only added another positive to his decision.
Mondelli's jiu jitsu journey started with coaches Adalberto "Buda" de Souza and Crézio de Souza in their Petrópolis academy. Training there, particularly under Crézio's guidance, was geared towards no-gi and vale-tudo (no-holds-barred).
As a purple belt, Luigi's family moved back to Rio de Janeiro, leading him to the illustrious André Almeida, commonly known as "Dedeco". Almeida was a tremendous jiu jitsu coach who developed many important figures of our sport, including Rafael "Formiga", Leandro "Escobar, Michael DeLuca and many others. It was Deco who awarded Mondelli his brown and black belts, the latter one on December 2001.
In 2003 Luigi moved to the United States, looking to teach jiu jitsu in the Northern Hemisphere, settling in Connecticut. When researching for the best place to set base, he found it in Danbury, CT. Soon after arriving in the US, Ricardo Liborio (Deco Almeida's instructor) invited Mondelli to be part of American Top Team (ATT).
Although he always represented ATT in the US, in 2011 Luigi founded a martial arts association named Kore Brazilian Jiu Jitsu. Kore set itself from ATT as the famous Miami based academy is geared towards mixed martial arts (MMA), while Kore would be serving specifically grappling.
The focus of Kore Brazilian Jiu Jitsu was to function as a cooperative organization, always keeping certain values to high regard, with the institution's adage being "Bushido for life". Another idea of the Kore BJJ values, was to reintegrate jiu jitsu with the techniques of judo and wrestling, while making an effort to stay updated with the developments of jiu jitsu in it's sporting element.
Luigi Mondelli Online:
Kore BJJ: koremartialarts.com
ATT CN: americantopteamdanbury.com
Luigi Mondelli @Pan American Championship 2009