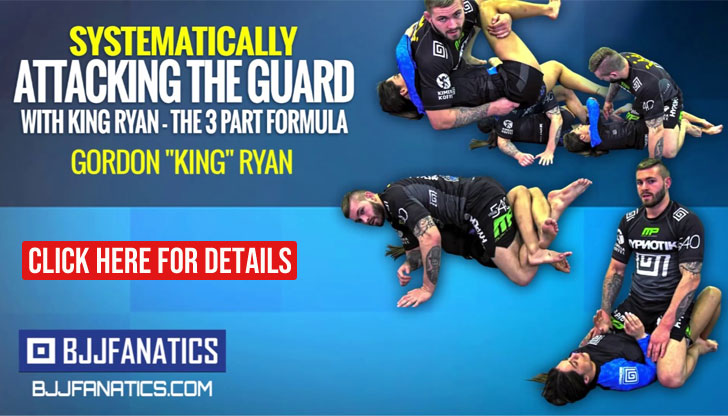 Djalma Spindola is a Brazilian jiu jitsu black belt under Rodolfo Azevedo and Admilson "Juquinha" Brittes. Spindola earned the rank after a glorious campaign at brown belt, where he medalled at important tournaments such as the Pan American Championship, Brazilian National Championship, South American Championship as well as the Rio International Open. These significant achievements were even more impressive as Djalma Spindola conquered them while working as a public defence attorney.
Djalma Spindola Jiu Jitsu
Full Name: Djalma Spindola de Athaydes Neto
Nickname: n/a
Lineage: Mitsuyo Maeda > Carlos Gracie > Helio Gracie > Royler Gracie > Admilson Brites > Rodolfo Azevedo > Djalma Spindola
Main Achievements:
Rio International Open Champion (2014 brown)
Ceilândia Cup Champion (2014 brown absolute)
Brasilia State Champion (2013 purple weight & absolute)
Pan American Championship Runner-up (2015 brown)
Brazilian National Championship Runner-up (2015/2014 brown)
Brazil National Pro Championship Runner-up (2015 brown)
World Championship 3rd Place (2014 brown)
South American Championship 3rd Place (2014 brown)
Favorite Position/Technique: Open Guard
Weight Division: Super Pesado (100kg/221lbs)
Team/Association: Gracie Humaitá/ Ribeiro Jiu-Jitsu
Djalma Spindola Biography
Djalma Spindola was born on January 14, 1991 in Formosa, a municipality located in the state of Goiás – Brazil.
Although his brother had a judo background, it wasn't until his 19th birthday (2010) when he moved to Brasília to finish his law degree, that Djalma started training martial arts.
Djalma started training jiu jitsu in 2010, in pursuit of an extracurricular activity. As he had done a few judo classes with his brother, and had basic knowledge of grappling, he decided to join a jiu jitsu class, finding in Rodolfo Azevedo's academy his home.
Spindola's talent for the sport was apparent from the get-go, with Djalma cruising through the early belts.. His success led him to raise the level of competition, and by 2014 Djalma decided to start competing in the IBJJF circuit. On his first year challenging international level athletes, Djalma earned podium spots at the World Championship, Brazilian National and Rio International Open. His success continued the following year with two silver medals at the Nationals and the Pan American championship, where he beat the tournament's favorite Mahamad Aly by 11×0.
After two successful years competing as a brown belt, on November 2015, Djalma Spindola was promoted to black belt by his longtime instructor Rodolfo Azevedo and the approval of the team's leader Admilson "Juquinha" Brittes.
Cover photo by LisaLisa Pics.
Djalma Spindola Grappling Record
0 WINS
BY POINTS


BY ADVANTAGES




BY SUBMISSION




BY DECISION




BY PENALTIES




BY DQ



0 SUBMISSION WINS
2 LOSSES
BY POINTS


BY ADVANTAGES




BY SUBMISSION




BY DECISION




BY PENALTIES




BY DQ



1 SUBMISSION LOSSES
Djalma Spindola Fight History
ID
Opponent
W/L
Method
Competition
Weight
Stage
Year
9343

Guybson Sa

Guybson Sa
L
Toe hold
Pan American
100KG
8F
2016
9815

Gustavo Silva

L
Injury
Brasileiro
ABS
RD
2016