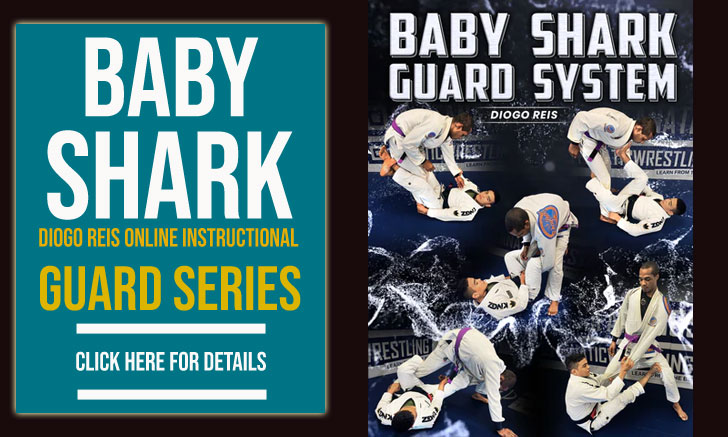 Daniel Simões, commonly known as Daniel "Gracie", is a successful Brazilian Jiu Jitsu black belt who has medalled in some of the most prestigious grappling competitions in the world while also competing in Mixed Martial Arts (MMA). Contrary to common belief, Daniel is not a Gracie by blood; he is the cousin of the legendary brothers: Renzo, Ralph and Ryan Gracie, which having been raised amongst the famed fighting family, decided to adopt the Gracie surname as his own.
Daniel Gracie Jiu Jitsu
Full Name: Daniel Simões
Nickname: Daniel is called "Gracie" because of his cousins (Renzo, Ralph & Ryan) and his uncle (Robson Gracie). Having been raised within the Gracie family, the name has always been associated with Daniel.
Lineage: Mitsuyo Maeda > Carlos Gracie Sr. > Carlos Gracie Junior > Daniel Simoes "Gracie"
Main Achievements:

3x Brazilian National Champion (1996, 1997, 1999 black)
World Champion (1996 brown absolute)
4x World Silver Medallist (1997, 1998, 2000, 2001 black)
Pan American Silver Medallist (1999 black)
World Bronze Medallist (1999 black)
Brazilian National Bronze Medallist (1996 absolute)
Favourite Position/Technique: Top Position/Armbar from Side Control.
Weight Division: Super Pesado (below 100kg/221lbs)
Team/association: Renzo Gracie
Daniel Simoes Gracie Biography
Daniel Simoes "Gracie" was born on the 28th of June, 1972 in Rio de Janeiro, Brazil. Being very close to his cousins, Renzo, Ralph and Ryan Gracie, Jiu Jitsu was always a presence in Daniel's life when growing up, though he started taking training more serious around 1982. Training under Carlos Gracie Junior at Gracie Barra Daniel "Gracie" became a very strong competitor. He received his black belt in 1996 after a victorious performance at the World Championship in the absolute division as a brown belt. In that same year Daniel proved he was ready to be tested as a black belt by winning the Brasileiro (Brazilian Nationals) in the Super Heavyweight Division, a competition he would win several other times in his career.
In 2002 Daniel decided to carry the Gracie flag all the way to Japan to compete in what was considered at the time, the biggest MMA event on the planet, Price FC. He fought as a heavyweight, winning 3 of his 4 bouts. He continued with his MMA career, fighting often until 2006, after which he had a 4 year hiatus, returning in 2010 at age 39 where he had mixed results.
Daniel Gracie Fight Videos
Daniel Gracie vs Abmar Barbosa (Grappling)

Daniel Gracie vs Wataru Sakata (MMA)

Daniel Gracie vs Wes Sims (MMA)