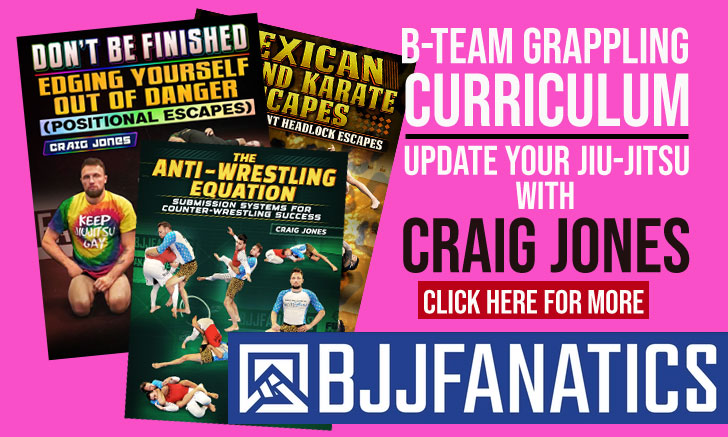 Catherine Fuhro Perret is a Brazilian jiu jitsu black belt under Leonardo Vieira (at Checkmat HQ), having also worked extensively with Ricardo Vieira (at Fightzone RJ). Widely regarded as one of the brightest competitors of her generation, Catherine Perret is best known for her solid guard passing and her wins in tournaments such as the International Brazilian Jiu Jitsu Federation (IBJJF) World, Pans and No-Gi Pans Championships.
Catherine Perret Jiu Jitsu
Full Name: Catherine Fuhro Perret
Nickname: Often referenced by family and friends as "Ca-cá", which is short for Catherine.
Lineage: Mitsuyo Maeda > Carlos Gracie Senior > Helio Gracie > Rolls Gracie > Romero (Jacaré) Cavalcanti > Leonardo Vieira > Catherine Fuhro Perret
Main Achievements:
IBJJF World No-Gi Champion (2018)
IBJJF Pans No-Gi Champion (2018/2017**)
IBJJF World No-Gi Championship 2nd Place (2017)
IBJJF World Championship 3rd Place (2018)
Main Achievements (Colored Belts):
IBJJF World Champion (2017 brown)
IBJJF Pans Champion (2017 brown)
IBJJF Pans No-Gi Champion (2016 brown)
IBJJF Pans 2nd Place (2016 brown)
IBJJF World No-Gi 2nd Place (2016 brown)
IBJJF World 3rd Place (2016 brown, 2014 purple)
CBJJ Brasileiro 3rd Place (2013** blue)
* Absolute
** Weight and absolute
Favorite Position/Technique: Sweep Single Leg, Knee Slide
Weight Division: Peso Leve (64,00 kg / 141.5 lbs)
Team/Association: Checkmat
Catherine Perret Biography
Catherine Perret was born on September 11, 1990 in Rio Grande – one of the oldest cities in the Brazilian state of Rio Grande do Sul.
At the age of 6 Perret moved to Chapecó in Santa Catarina state where she spent her formative years. It was also in Chapecó that Catherine first joined a jiu jitsu academy, at the behest of her friends who already practiced the gentle art. She was 18 years old at the time.
BJJ quickly became a big part of Catherine's day to day life, and shortly after earning her blue belt from coach Ronilson Silva, Perret decided to move to Rio de Janeiro to train full time under the tuition of coach Ricardo Vieira at the Fightzone Academy (Checkmat) in Copacabana. It was Vieira who graded Perret in both her purple and brown belt.
Guided by a world class instructor such as Ricardo, Catherine Perret became one of the hottest new prospects in the female division, conquering important titles in some of the sport's toughest tournaments.
During May 2016, Perret traveled to the United States to compete in the IBJJF World Championship. While there Catherine was invited to take charge of the kids jiu jitsu program at a fellow Checkmat team mate's (Marcelo Mafra) gym, an offer promptly accepted by the young Brazilian. From then on, most of Perret's training was handled by Leonardo Vieira (brother of Ricardo), who graded Catherine with her black belt on June 27, 2017.
Catherine Perret vs. Gabby Romero (2016)

Catherine Perret vs Laurah Hallock (2017)