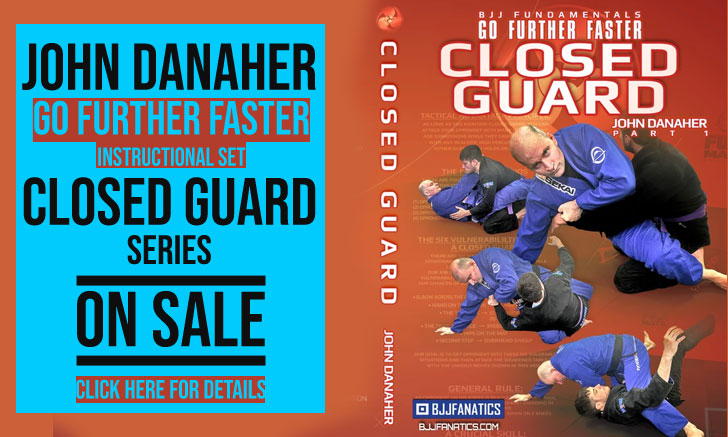 Tomoyuki Hashimoto, also known as "Passport", is a Brazilian jiu jitsu black belt under Yuki Nakai, and one of the top rooster weight grapplers of his generation. Hashimoto made a name for himself in the sport competing in the lower belt divisions, while representing the Carpe Diem Academy of Japan for whom he won a World Jiu Jitsu title and the prestigious Dumau Challenge. In 2015, shortly after being awarded his black belt Hashimoto cemented his status as an elite jiu jitsu athlete by conquering a gold medal at the Abu Dhabi Grand Slam Tour.
Tomoyuki Hashimoto Jiu Jitsu
Full Name: Tomoyuki Hashimoto
Nickname: Hashimoto is also known as "Passport". The name appeared in 2014 after Tomoyuki forgot his passport on the way to the airport to compete in the European Open in Lisbon, Portugal and missed the event.
Lineage: Mitsuyo Maeda > Carlos Gracie Sr. > Carlos Gracie Junior > Yuki Nakai > Tomoyuki Hashimoto
Main Achievements:
1st Place IBJJF Pans Championship (2018)
1st Place IBJJF/JBJJF Asian Open (2016)
1st Place IBJJF/JBJJF Japanese Nationals (2016)
1st Place UAEJJF Grand Slam, Tokyo (2015 / 2018)
1st Place IBJJF World No-Gi Championship (2017 / 2018)
2nd Place IBJJF European Open (2019)
2nd Place IBJJF/JBJJF Asian Open (2017 / 2015)
2nd Place UAEJJF Grand Slam Abu Dhabi (2016)
3rd Place IBJJF World Championship (2018 / 2017)
Main Achievements (Colored Belts):
1st Place IBJJF World Championship (2015 brown)
1st Place DUMAU Challenge (2014 brown)
2nd Place Dumau Championship (2014 brown)
2nd Place Dumau Challenge (2014* brown)
* Absolute
** Weight and absolute
Favorite Position/Technique: Berimbolo & Back Mount
Weight Division: Peso Galo (57kg/127lbs)
Team/Association: Carpe Diem
Tomoyuki Hashimoto Biography
Tomoyuki Hashimoto was born on the 20th of April, 1993 in Tokushima – on Shikoku island in Japan.
Martial arts entered Hashimoto's life through shorinji kempo at the age of 6, though the experience was short lived. He returned to MA's 10 years later by signing on to Takahito Yoshioka's jiu-jitsu class. At the time Tomoyuki was disheartened by Japan's school system and trying to find an activity he could connect with. He was a big fan of mixed martial arts (MMA) and knew about BJJ, so decided to give grappling a try.
Takahito Yoshioka became Hashimoto's coach from there on, grading the talented rooster weight with his blue, purple and brown belts. Tomoyuki Hashimoto's black belt would be awarded on the 19th of September 2015, by the president of the Japanese BJJ federation – Yuki Nakai, after Hashimoto's brilliant performance at the World Jiu-Jitsu Championship, where he earned a gold medal.
Tomoyuki Hashimoto Grappling Record
37 WINS
BY POINTS


BY ADVANTAGES




BY SUBMISSION




BY DECISION




BY PENALTIES




BY DQ



12 SUBMISSIONS WINS
#214eb8
Choke from back
25
3
#ff9124
Triangle armbar
8
1
16 LOSSES
BY POINTS


BY ADVANTAGES




BY SUBMISSION




BY DECISION




BY PENALTIES




BY DQ



4 SUBMISSIONS LOSSES
#86e620
Arm in ezekiel
25
1
#5AD3D1
Bow and arrow
25
1
Tomoyuki Hashimoto Fight History
ID
Opponent
W/L
Method
Competition
Weight
Stage
Year
8010

Koji Shibamoto

Koji Shibamoto
L
Pts: 2x2, Adv
Asian Open
57KG
F
2015
9185

Mikey Musumeci

Mikey Musumeci
L
Pts: 2x2, Adv
Pan American
57KG
4F
2016
9865

Joao Miyao

Joao Miyao
L
Pts: 6x4
World Champ.
57KG
R1
2016
11370

Hiago George

Hiago George
L
Pts: 2x2, Adv
Grand Slam AD
62KG
F
2017
12954

Bruno Malfacine

Bruno Malfacine
L
Armbar
World Champ.
58KG
SF
2017
13572

Koji Shibamoto

Koji Shibamoto
L
Points
Asian Open
57KG
F
2017
14465

Samir Chantre

Samir Chantre
L
Points
ACB JJ 9
60KG
4F
2017
14519

Caio Terra

Caio Terra
L
Pts: 0x0, Adv
NoGi Worlds
55KG
F
2017
16256

Bruno Malfacine

Bruno Malfacine
L
Arm in ezekiel
World Champ.
57KG
SF
2018
18285

Joao Miyao

Joao Miyao
L
Referee Decision
NoGi Worlds
61KG
F
2018
18564

Rodnei Barbosa

Rodnei Barbosa
L
Pts: 4x4, Adv
European Open
57KG
F
2019
20159

Cleber Sousa

Cleber Sousa
L
Pts: 6x4
World Champ.
57KG
4F
2019
20778

Diego Oliveira

Diego Oliveira
L
Pts: 0x0, Adv
King of Mats
69KG
RR
2019
20786

Thiago Macedo

Thiago Macedo
L
Bow and arrow
King of Mats
69KG
RR
2019
20787

Isaac Doederlein

Isaac Doederlein
L
Armbar
King of Mats
69KG
RR
2019
20794

Gabriel Sousa

Gabriel Sousa
L
Referee Decision
Grand Slam TYO
62KG
SF
2019
22069

Inseong Jang

Inseong Jang
D
---
Quintet FN4
ABS
RR
2019
7841

Hisashi Ezaki

W
Choke from back
Grand Slam TYO
62KG
SF
2015
8008

Makoto Sawada

W
Pts: 8x2
Asian Open
57KG
4F
2015
8009

Hisashi Ezaki

W
Pts: 4x0
Asian Open
57KG
SF
2015
9635

Hideyuki Yamada

W
Points
Japanese National
64KG
SF
2016
9636

Shimon Kagiyama

W
Triangle armbar
Japanese National
64KG
F
2016
10458

Kazuya Kawashima

W
Pts: 2x0
All Japan
64KG
4F
2016
10459

Hideyuki Yamada

W
Referee Decision
All Japan
64KG
SF
2016
10460

Yuuto Hirao

W
Pts: 4x2
All Japan
64KG
F
2016
10462

Kazuyuki Miyazi

W
Pts: 7x2
Japanese Nat.
64KG
SF
2016
10463

Shimon Kagiyama

W
Armbar
Japanese Nat.
64KG
F
2016
10464

Masaaki Todokoro

W
Pts: 0x0, Adv
Asian Open
57KG
SF
2016
10465

Koji Shibamoto

Koji Shibamoto
W
Pts: 2x2, Adv
Asian Open
57KG
F
2016
10749

Kazuhiro Miyachi

W
Pts: 2x0
Grand Slam TYO
62KG
F
2016
11368

Wellington Lima

W
Pts: 4x2
Grand Slam AD
62KG
SF
2017
12952

Rodnei Barbosa

Rodnei Barbosa
W
Referee Decision
World Champ.
58KG
4F
2017
13571

Nobuhiro Sawada

Nobuhiro Sawada
W
Points
Asian Open
57KG
SF
2017
14516

G. Rosenberg

W
Darce choke
NoGi Worlds
55KG
4F
2017
14517

Nabuhiro Sawada

W
Pts: 4x2
NoGi Worlds
55KG
SF
2017
15003

Doomon Kurosan

W
Triangle
All Japan
64KG
F
2018
15157

Mayko Araujo

Mayko Araujo
W
Points
ACBJJ 11
60KG
SPF
2018
15208

Joao Somalia

Joao Somalia
W
Pts: 6x4
Pan American
58KG
4F
2018
15209

Lucas Pinheiro

Lucas Pinheiro
W
Pts: 6x0
Pan American
58KG
SF
2018
15211

Koji Shibamoto

Koji Shibamoto
W
Pts: 0x0, Adv
Pan American
58KG
F
2018
16247

Matheus Magalhaes

W
Footlock
World Champ.
57KG
R1
2018
16254

Lucas Pinheiro

Lucas Pinheiro
W
Choke from back
World Champ.
57KG
4F
2018
16795

Yuto Hirao

W
Triangle
Grand Slam TYO
62KG
4F
2018
16798

Gabriel Sousa

Gabriel Sousa
W
Pts: 0x0, Adv
Grand Slam TYO
62KG
F
2018
16903

Jun Sakamoto

W
Omoplata
All Japan
64KG
4F
2018
16904

Kako Takatori

W
Pts: 4x4, Adv
All Japan
64KG
SF
2018
16905

Kurosan Doomon

W
Points
All Japan
64KG
F
2018
18278

Bendy Casimir

W
RNC
NoGi Worlds
61KG
R1
2018
18280

Lucas Pinheiro

Lucas Pinheiro
W
Referee Decision
NoGi Worlds
61KG
4F
2018
18283

Hiago George

Hiago George
W
Pts: 0x0, Adv
NoGi Worlds
61KG
SF
2018
18559

Jorge Nakamura

W
Submission
European Open
57KG
4F
2019
18563

Aniel Bonifacio

Aniel Bonifacio
W
Pts: 3x0
European Open
57KG
SF
2019
20152

Nobuhiro Sawada

Nobuhiro Sawada
W
Pts: 4x0
World Champ.
57KG
R1
2019
20684

Jose Lima

Jose Lima
W
Choke from back
F2W Pro 118
57KG
SPF
2019
Tomoyuki Hashimoto 2015 World Championship HL