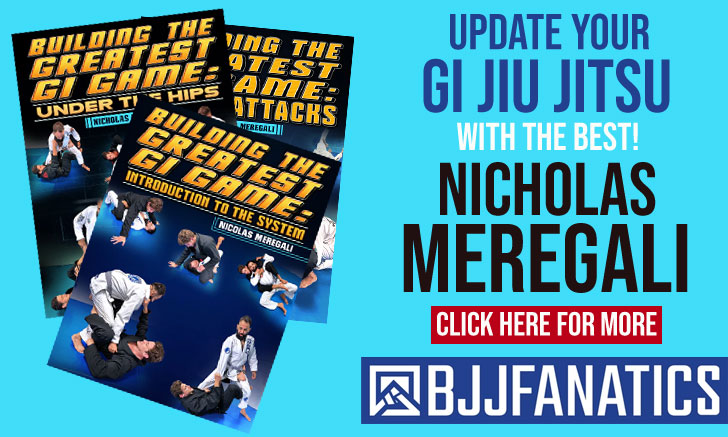 Eduardo Barboza da Silva (Eduardo Barboza) is a Brazilian jiu jitsu black belt under Master Júlio César Pereira and a representative of the GF Team in the sport's international circuit. One of the top rooster weights of his generation, Eduardo Barboza has conquered medals in important tournaments such as the IBJJF World Championship and Pan American Championship as well as the Rio International Open.
Eduardo Barboza Jiu Jitsu
Full Name: Eduardo Barboza da Silva
Nickname: "Dudu" – short for Eduardo.
Lineage: Mitsuyo Maeda > Luis França > Oswaldo Fadda > Monir Salomão > Júlio César > Eduardo Barboza
Main Achievements:
IBJJF World Champion (2014 purple)
IBJJF Rio International Open Champion (2012 purple)
IBJJF World Championship Runner-up (2015 brown)
IBJJF Pan American Championship Runner-up (2016 brown)
IBJJF Pan American Championship 3rd Place (2013/2014 purple, 2015 brown, 2017 black)
Favorite Position/Technique: Open Guard
Weight Division: Peso Galo (57kg/127lbs)
Team/Association: GF Team
Eduardo Barboza Biography
Eduardo Barboza was born on July 11, 1992 in Belford Roxo, a city on the state of Rio de Janeiro (Brazil) – Baixada Fluminense.
While growing up Eduardo often suffered from bronchitis, while also developing an introverted disposition. For these reasons Barboza's father decided to sign him onto a jiu jitsu academy when he was 14 years old, in an attempt to improve his son's health and force him to interact with other teenagers.
Instrutor Júlio César Almeida, who's academy was also in Belford Roxo, was Eduardo's first instructor. During his first few years competing, Barboza's talent was undeniable and soon Eduardo understood he needed to be in a more competitive environment to succeed at the highest level in this sport.
As a purple belt Eduardo Barbosa decided to join GF Team, one of the biggest academies in Rio de Janeiro, where he quickly started gaining notoriety in jiu jitsu's international circuit. Eduardo's rampant career at GFT came to a halt on April 2016 due to a severe hand injury (ligament tear) which required surgery and kept him away from many tournaments that year.
Barboza's success on the mats earned him his brown and black belts from the hands of Júlio César Pereira – leader of the GFT workgroup. Eduardo's black belt being tied on September 21, 2016. 4 days after he earned his black belt Barboza was invited to teach in Houston – Texas, where he settled at a GF Team affiliate there.
Cover photo by Marco Aurélio Ferreira of Arena JJ.
Eduardo Barboza Grappling Record
11 WINS
BY POINTS


BY ADVANTAGES




BY SUBMISSION




BY DECISION




BY PENALTIES




BY DQ



2 SUBMISSIONS WINS
#214eb8
Omoplata armlock
50
1
9 LOSSES
BY POINTS


BY ADVANTAGES




BY SUBMISSION




BY DECISION




BY PENALTIES




BY DQ



5 SUBMISSIONS LOSSES
#d1212a
Outside heel hook
20
1
#fad11b
Bow and Arrow
20
1
Eduardo Barboza Fight History
ID
Opponent
W/L
Method
Competition
Weight
Stage
Year
11534

Koji Shibamoto

Koji Shibamoto
L
Pts: 4x2
European Open
58KG
4F
2017
12113

Bruno Malfacine

Bruno Malfacine
L
Bow and Arrow
Pan American
58KG
SF
2017
13554

Douglas Rufino

L
Adv
Vitoria Open
64KG
SF
2017
14005

Joao Miyao

Joao Miyao
L
RNC
No Gi Pan Am.
61KG
F
2017
15362

David Herrera

L
Referee Decision
Pan American
58KG
4F
2018
16431

Hiago Gama

Hiago Gama
L
Short choke
World Champ.
57KG
R1
2018
26084

Richard Alarcon

Richard Alarcon
L
Pts: 2x0
NoGi Pan Am.
61KG
4F
2021
27533

Keven Carrasco

Keven Carrasco
L
Choke
Pan American
64KG
8F
2021
28207

Antione Gibson

L
Outside heel hook
NoGi Worlds
61KG
R1
2021
11530

Roulien Moreira

W
Adv
European Open
58KG
8F
2017
11850

Javier Gomez

W
Referee Decision
Houston Open
64KG
SF
2017
12112

Kristian Woodmansee

Kristian Woodmansee
W
Pts: 2x0
Pan American
58KG
4F
2017
13552

Frank Bispo

W
Pts: 8x0
Vitoria Open
64KG
4F
2017
14002

Mark Ramos

Mark Ramos
W
Toe hold
No Gi Pan Am.
61KG
4F
2017
14003

R. Costa

W
Pts: 0x0, Pen
No Gi Pan Am.
61KG
SF
2017
15766

Kristian Woodmansee

Kristian Woodmansee
W
Referee Decision
Washington SPO
57KG
F
2018
15956

Jimmy Santiago

W
N/A
NY Spring Open
57KG
SF
2018
15958

Kristian Woodmansee

Kristian Woodmansee
W
Injury
NY Spring Open
57KG
F
2018
17050

Joseph Conery

W
Omoplata armlock
Boston SMO
64KG
F
2018
26078

Reylando Leon

W
Pts: 2x2, Adv
NoGi Pan Am.
61KG
R1
2021