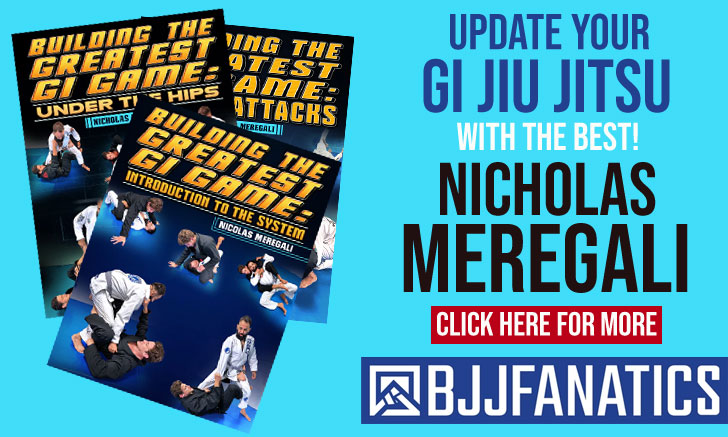 Carina Santi is a Brazilian jiu-jitsu black belt under Júlio Pinheiro and one of the top female competitors of her generation with medals in important tournaments such as the IBJJF European and South American Championship as well as CBJJ's Brazilian Nationals or São Paulo's International Open. Carina Santi is also married to one of the top coaches in the sport, Diogo Almeida.
Carina Santi Jiu-Jitsu
Full Name: Carina Curvelo Santi
Nickname: N/A
Lineage: Mitsuyo Maeda > Carlos Gracie > Helio Gracie > Rickson Gracie > Marcelo Behring > Waldomiro Perez > Roberto Godoi > Charles Faria > Julio Pinheiro > Carina Santi
Main Achievements:
1st Place IBJJF European Open (2019/2018)
1st Place IBJJF South American Championship (2017**)
1st Place CBJJ Brazilian Nationals (2017*/2019)
1st Place CBJJ Brazilian Nationals No-Gi (2017*)
1st Place IBJJF São Paulo Open (2017**)
1st Place IBJJF Rio Summer Open (2016*)
1st Place IBJJF Rio Summer Open NoGi (2016*)
2nd Place IBJJF Rio Fall Open (2017*)
2nd Place CBJJ Brazilian Nationals (2017*/2016)
2nd Place IBJJF Pans Championship (2018)
3rd Place ADCC São Paulo Trials (2017)
Main Achievements (Colored Belts):
CBJJ Brasileiro No-Gi Champion (2013 brown)
UAEJJF Abu Dhabi Pro Champion (2013 brown)
IBJJF World Championship 2nd Place (2014 brown)
CBJJ Brasileiro No-Gi 2nd Place (2013*)
IBJJF Pan American 3rd Place (2013)
Favorite Position/Technique: Omoplata
Weight Division: Peso Pesado (79,30 kg / 175.0 lbs)
Team/Association: G13
Carina Santi Biography
Carina Santi was born on December 01, 1989 in Osasco – a municipality in São Paulo State, Brazil.
At the age of 19 Carina lost her father, a traumatic event that led her to gain 45 lbs (20kg) in just a few months. To fight back against her weight excess and the depression that had taken over after the grieving period, Santi decided to join a jiu-jitsu class choosing coach Júlio Pinheiro's academy for that effect.
With great support from her grandfather – who had been a judoka in his youth, Carina Santi managed to never stop or slow down her training throughout her colored belts. She quickly became hooked on grappling and started competing regularly.
Although they didn't know each other well, Carina was an acquaintance of Diogo Almeida through São Paulo's BJJ circuit. The two started talking more regularly after Santi attended a seminar of Almeida, eventually forming a relationship that grew into a marriage.
Diogo Almeida was one of the founding members of the Almeida JJ academy (with his brothers), one of the most successful grappling gyms in the world. Be that as it may Carina never felt the need to leave her original team (G13) or her master – Julio Pinheiro. She remained loyal to the team that started her in grappling, earning her black belt from the well known G13 coach by the end of 2014.
Always focused on improving her grappling skills, and being curious to test herself in mixed martial arts (MMA), Carina Santi added freestyle wrestling to her daily routine. The love for wrestling led her to debut in the São Paulo circuit in 2018, a silver medal at the regionals under 76 kilograms.
Carina Santi vs Erika Carvalho